IBM Recognized by CECP: The CEO Force for Good
IBM Recognized by CECP: The CEO Force for Good
Largest corporate social engagement survey of 258 companies finds stable rates of corporate giving across the US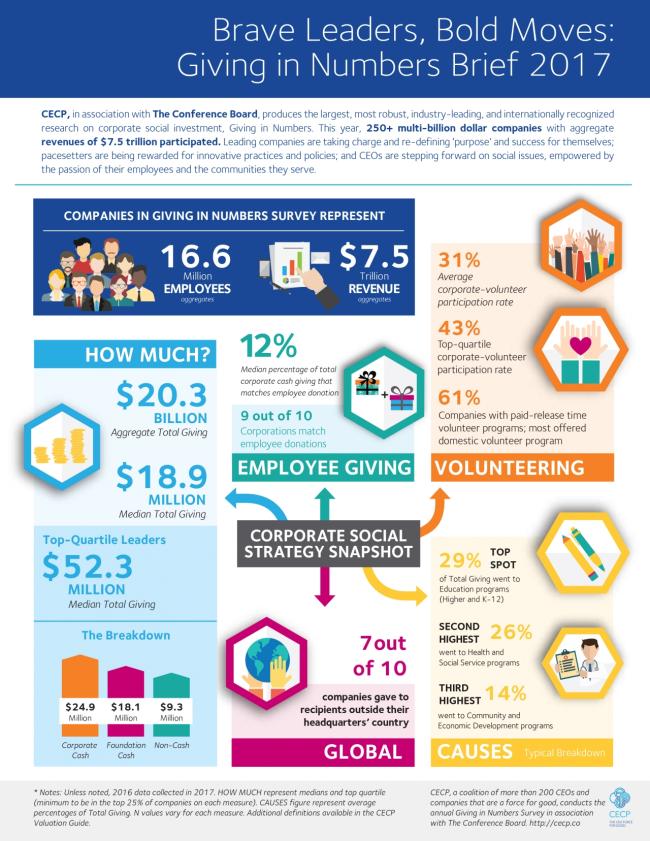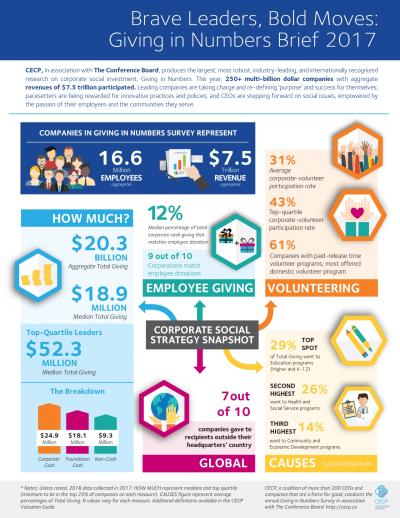 tweet me:
.@IBM was among the top 25% of companies in #CECP total giving report http://bit.ly/2yCufD8 Read the report: http://cecp.me/CECPGIN
Friday, November 17, 2017 - 10:00am
In the largest, most robust, industry-leading and internationally-recognized research of corporate social engagement, CECP: The CEO Force for Good, in association with The Conference Board, found in their annual Giving in Numbers report that IBM is a leader in corporate social responsibility programs. CECP's annual report gathers data from 258 of the world's largest companies, in aggregate representing $7.6 trillion in revenue and 16.8 million employees, and found that among corporate peers, IBM was among the top 25% of companies—or top quartile--when measuring total giving. To be in the "Top Quartile" of total giving, companies gave at least $53 million in 2016. Median total giving in 2016 among all 258 respondents was $19 million.
 Download the report to learn more:  Giving in Numbers: 2017 Edition
Contact
Vice President, IBM Corporate Citizenship