How IBM Technology Improves Access to High-Quality Healthcare Worldwide
How IBM Technology Improves Access to High-Quality Healthcare Worldwide
Our social responsibility work mirrors our business — innovation, expertise and a dedication to the success of organizations that build stronger communities.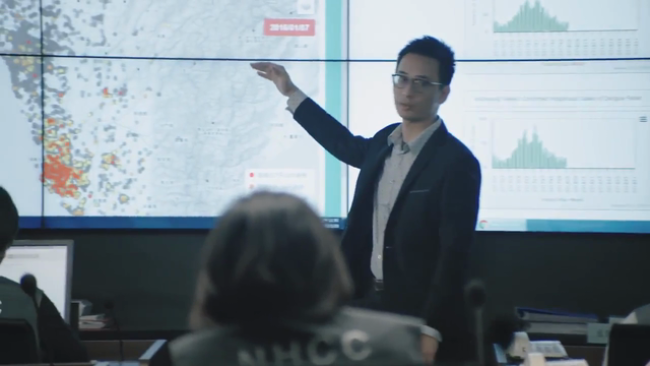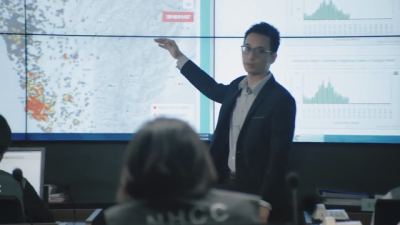 Monday, December 23, 2019 - 10:00am
Accurate, relevant and timely information is a vital resource for healthcare professionals, whether for treating patients or managing resources to support wider populations. IBM works with a range of nonprofit, academic and government entities to explore how information technology can help improve access to high-quality healthcare worldwide.
IBM Health Corps sends experts to work with nonprofit and academic organizations to develop innovative solutions that can expand access to healthcare. We focus on helping to improve the quality and availability of information that health professionals use to serve patients or communities. Learn more at ibmhealthcorps.org about our current work and these projects from 2018:
With Partners in Health, we developed a system to track patients' chemotherapy regimens within OpenMRS, an open source medical record system, with the goal of replacing handwritten instructions vulnerable to human error. The program will start in Haiti and later include Rwanda and some other lower-resource countries.
With CARE India, we're exploring how integrating data from different healthcare IT systems could improve patients' access to essential medications. We've developed a prototype that integrates datasets, then analyzes and visualizes healthcare data to help provide insights on drug expenditures and supply chain patterns.
We worked with the Utah Area Health Education Centers Program and the Utah Medical Education Council to develop a more flexible and accurate digital model of a local population's healthcare needs, to help them improve the allocation of primary care workers and make better-informed decisions about medical education and payment models.
IBM began a pilot deployment in Nigeria and Zambia of the IBM Cancer Guidelines Navigator, initiated in 2017 by IBM Health Corps, the American Cancer Society and the National Comprehensive Cancer Network. Oncologists can access cancer care guidelines and expertise on best practices to help design customized treatment plans more quickly, for the most prevalent cancer types in sub-Saharan Africa. We will deploy it to additional countries in 2019 and expand its body of knowledge.
Healthcare-related research is also a priority of World Community Grid®, which harnesses computing power donated by people worldwide to deliver massive processing capabilities for humanitarian projects. Past and current projects include treatments for cancer, HIV/AIDS and the Zika virus, as well as a groundbreaking study of the human microbiome. Learn more or join at worldcommunitygrid.org.
IBM Research scientists are developing a way for AI to help the search for antibiotics able to treat drug-resistant infections, which cause 700,000 to 5 million annual fatalities worldwide and are the sixth-leading cause of death in the U.S. Researchers use machine learning to identify greater numbers of more diverse and previously unknown sequences of natural peptides. These peptides — linked amino acids that form a compound — are produced by all species of life, including "good" bacteria, which can help the body naturally defend against aggressive infections. Using AI to find and simulate "PepCVAE- generated" sequences of peptides might open the door to many more and stronger antibiotic candidates to defend against drug-resistant "superbugs."
IBM Research–Africa and the University of Oxford have used AI to help officials identify affordable and effective long-term strategies to control malaria. Researchers ran machine-learning-driven simulations for a five-year scenario in western Kenya to assess the effect of distributing insecticide-treated nets as well as spraying insecticide, finding that a dual strategy could prove more effective than nets alone when allocating limited resources. In a related project, IBM researchers are working to implement blockchain within computer simulations such as the OpenMalaria project, which crunches epidemiological and meteorological data to help predict the success of interventions against malaria. A blockchain record could build confidence in simulation results among the many organizations that collaborate to fight malaria.