How Hallmark Has Been Supporting Strong Women for 40 years
How Hallmark Has Been Supporting Strong Women for 40 years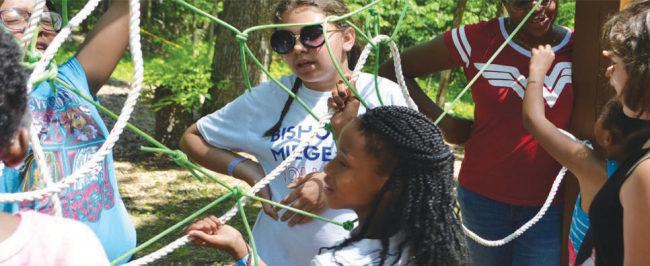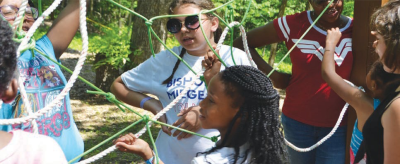 tweet me:
.@Hallmark celebrates 40 years of support for the Girl Scouts in their mission to build "girls of courage, confidence and character, who make the world a better place." http://bit.ly/2Uy8NKw
Wednesday, March 20, 2019 - 9:05am
For 40 years, Hallmark supported the Girl Scouts in their mission to build "girls of courage, confidence and character, who make the world a better place." In 2017, Hallmark was humbled to receive the Girl Scouts' Corporate Philanthropy Award in recognition of its long- time commitment.
"Corporate leaders such as Hallmark, who provide financial support and exceptional volunteers, are vital for the Girl Scouts to reach girls in and around Kansas City," said Joy Wheeler, CEO, Girl Scouts of northeast Kansas and northwest Missouri. "In all, more than 32,000 members and volunteers benefit from the Girl Scouts throughout the area's 47-county jurisdiction."
As part of its effort to support the Girl Scouts, Hallmark has provided nearly $615,000 through in-kind product donations as well as more than $368,000 in financial contributions during the past four decades. This includes direct gifts to Girl Scout programs and Volunteer Involvement Pays (VIP) contributions, which enable employees to convert their volunteer hours into funds directed to the troop with which they volunteer.
"Being a Girl Scout volunteer means you are a role model the girls will always remember," explained Libby Allman, Hallmark vice president of manufacturing and procurement, and dedicated Girl Scout board member. "Volunteers make it all possible and introduce girls to experiences that show them they are capable of more than they ever imagined."
"Today's girls face challenges, but with caring adult role models, unique program experiences and financial resources they have great opportunities to impact our world in a big way," added Wheeler. "It's more important than ever that girls have a place to try new things, overcome challenges and discover what motivates them."
During the past four years, Hallmark has also supported the Girl Scout Outreach Program for girls in the urban core of Kansas City.
"I have had the opportunity to see these young girls in action in their afterschool troops," said Allman. "The skillsets they are learning from STEM (Science, Technology, Engineering, Math), outdoor experiences and entrepreneurial activities such as selling Girl Scout cookies can really boost their confidence."
Download and read our full 2017 Caring In Action Report here.
More From Hallmark Corporation
Friday, October 2, 2020 - 11:15am
Monday, September 21, 2020 - 2:35pm
Wednesday, August 12, 2020 - 1:40pm