How Companies Can Support Women During the #MeToo Movement
How Companies Can Support Women During the #MeToo Movement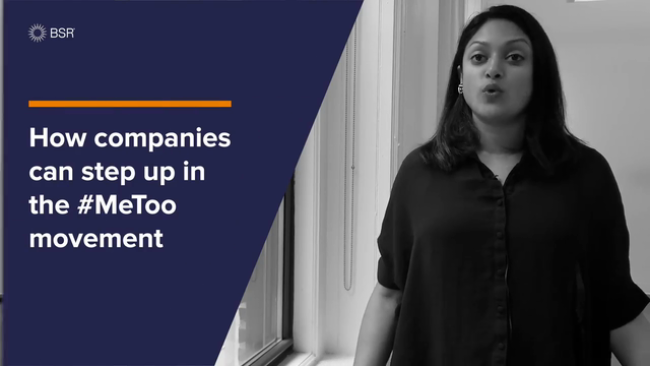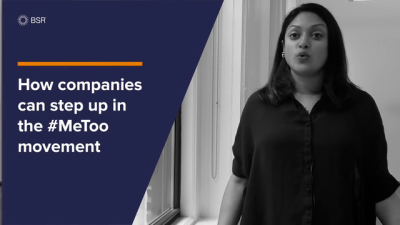 tweet me:
At #BSR18, learn how companies can step up and support women during the #MeToo movement, and hear from the @nytimes investigative reporters who broke the Harvey Weinstein story, @jodikantor and @mega2e. http://bit.ly/2yMFSsu
Wednesday, October 17, 2018 - 9:00am
The #MeToo movement has had far-reaching implications for women and workplaces globally. The volume and breadth of incidents raise real questions about our progress toward workplace gender equality.
In response, some companies have taken this moment to re-examine their approach to workplace harassment and women's empowerment, from establishing new policies to engaging employees in difficult conversations.
At BSR18, we'll explore these solutions and challenges and examine what we have learned from this defining moment. We'll hear insights from company representatives in the session "Power Imbalances: What Have We Learned from #MeToo?" And, on the closing plenary stage, we'll hear from Jodi Kantor and Megan Twohey, the New York Times investigative reporters who broke the story of decades of sexual abuse allegations against Harvey Weinstein.
Register today for the BSR18: A New Blueprint for Business.
More From BSR
Wednesday, March 31, 2021 - 11:00am
Thursday, March 25, 2021 - 1:30pm
Tuesday, March 9, 2021 - 1:00pm