Hormel Foods Celebrates Completion of Solar Array at Its Swiss American Sausage Company Facility in California
Hormel Foods Celebrates Completion of Solar Array at Its Swiss American Sausage Company Facility in California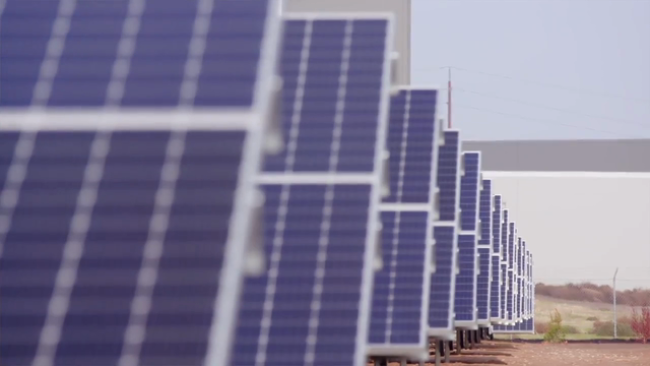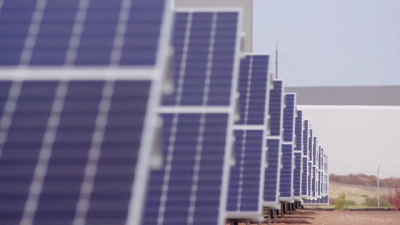 tweet me:
.@HormelFoods celebrates completion of solar array at a Flip the Switch event at the Hormel Foods Swiss American Sausage Company facility in California #greenenergy #sustainability http://bit.ly/2T4KbLd
Thursday, March 5, 2020 - 10:00am
In December, Hormel Foods celebrated the completion of the solar energy project at the Hormel Foods Swiss American Sausage Company facility in Lathrop, Calif. The completion was celebrated at a Flip the Switch event at the manufacturing facility, which produces a variety of pepperoni and salami for foodservice pizza toppings.
The solar array consists of approximately 2,000 panels constructed on both roof and ground space. The project is projected to generate roughly 1.2 million kilowatt hours (kWh) per year – enough to supply more than 15 percent of the plant's annual electricity consumption.
Check out this video from the Flip the Switch event to learn more about the project and the company's efforts.
The new solar array will help the environment by reducing greenhouse gas emissions by an estimated 288 metric tons per year. That amount of emissions avoided is also equivalent to removing 61 cars from the road annually or avoiding burning over 314,000 pounds of coal.
"As a global branded food company, we place great emphasis on minimizing our environmental impacts," said Tom Raymond, director of environmental sustainability at Hormel Foods. "This project supports our environmental sustainability goals and is another example of our commitment and support of renewable energy."
ABOUT HORMEL FOODS – INSPIRED PEOPLE. INSPIRED FOOD.™
Hormel Foods Corporation, based in Austin, Minn., is a global branded food company with over $9 billion in annual revenues across 75 countries worldwide. Its brands include SKIPPY®, SPAM®, Hormel® Natural Choice®, Applegate®, Justin's®, Columbus®, Wholly Guacamole®, Hormel® Black Label® and more than 30 other beloved brands. The company is a member of the S&P 500 Index and the S&P 500 Dividend Aristocrats, was named one of "The 100 Best Corporate Citizens" by Corporate Responsibility Magazine for the tenth year in a row, and has received numerous other awards and accolades for its corporate responsibility and community service efforts. In 2016, the company celebrated its 125th anniversary and announced its new vision for the future – Inspired People. Inspired Food.™ – focusing on its legacy of innovation. For more information, visit www.hormelfoods.com and https://csr.hormelfoods.com/.
More From Hormel Foods Corporation
Thursday, April 22, 2021 - 1:00pm
Wednesday, April 14, 2021 - 10:00am
Tuesday, April 13, 2021 - 10:30am