From Homeless to Home Depot to Homeowner
From Homeless to Home Depot to Homeowner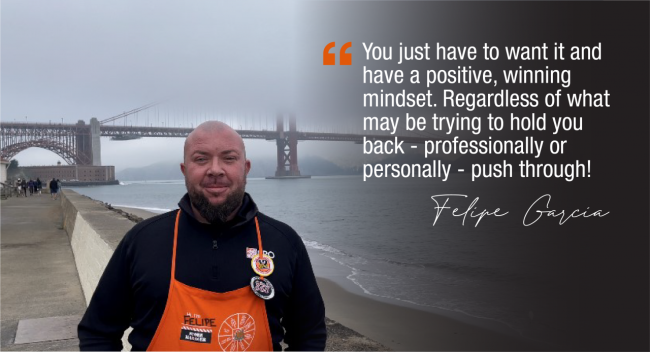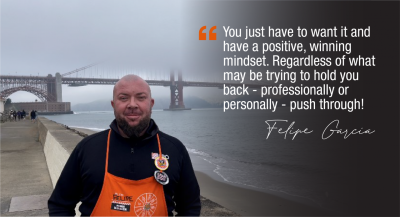 tweet me:
From homeless to @HomeDepot associate to store manager. Read about Felipe's 12-year career journey at Home Depot. https://bit.ly/3tqC5eL
Friday, May 7, 2021 - 11:05am
Twelve years ago, Felipe Garcia was a homeless single dad who was desperate to make a better life for his young son. Today, he's the manager of a store in Sacramento, California, with a bright future ahead of him. 
Felipe became a father at eighteen when his son, Gabriel, was born. Tragically, Gabriel's mother passed away three years later, and Felipe was faced with raising his son alone.  
In the years following his wife's death, Felipe struggled to find a steady job in his small hometown. It wasn't long before he made the decision to move to Oroville, California, for better opportunities. They moved in with Felipe's father-in-law, but when he passed away, Felipe and Gabriel became homeless.  
"At my wits end, I was walking by the Oroville Home Depot and thought, 'This is a must if we are going to survive and get off the streets.' I applied and was interviewed with Operations Assistant Store Manager Trina Bowers," says Felipe. "Trina gave me a chance. I started my path on Dec. 2, 2008." 
Felipe joined The Home Depot on the freight team, quickly proving himself by taking on new challenges as opportunities arose. Promotion after promotion saw Felipe master different roles until he found his current position as a Home Depot store manager in Sacramento. 
This past December, Felipe posted on Twitter that he had just bought his first home, going from homeless to proud homeowner in 12 years. His son, Gabriel, is now 22.  
"All of this has brought us very close over the years and made us both truly appreciate what we have every day," says Felipe. "We've had to overcome a lot of adversity and learned so much from each other over the years. I guess you could say I have a rock in my son." 
For Felipe, applying to The Home Depot started something he couldn't have foreseen. "Working for this company has literally saved my life and made it possible for me to provide for my family. I share all of this because I want our associates to know that, regardless of your background or circumstances, there is opportunity for anyone that puts in the effort. Your Home Depot leadership team will support you." 
Keep up with all the latest Home Depot news! Subscribe to our bi-weekly news update and get the top Built from Scratch stories delivered straight to your inbox.