Healthy Pigs Improve Pork Sustainability
Healthy Pigs Improve Pork Sustainability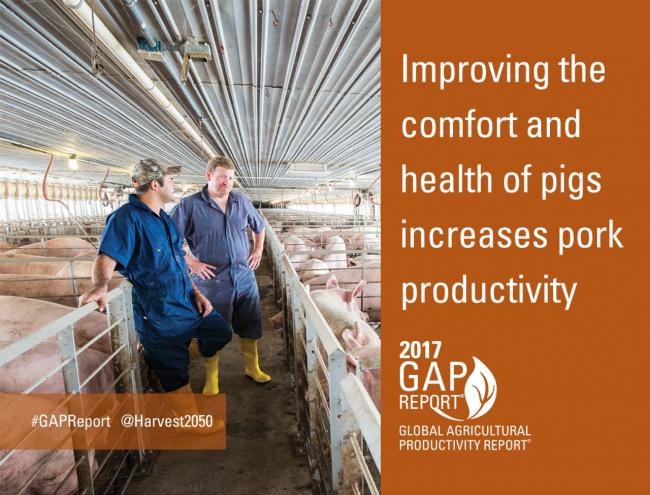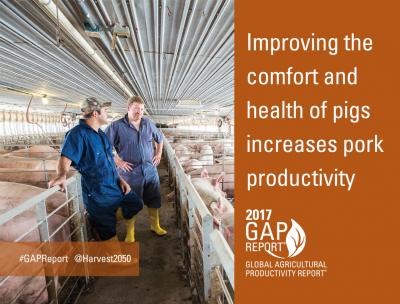 tweet me:
.@SmithfieldFoods is working to improve the #animalwelfare of pigs. Read how this initiative could make the pork industry more #sustainable via @Harvest2050 http://bit.ly/2rKzbaa #CSR
Summary
Global Harvest Initiative discusses how healthy pigs improve pork sustainability, and references Smithfield Foods' recent sow-housing announcement as an example of how pork production companies are helping drive improvements in animal care systems.
Monday, January 29, 2018 - 2:35pm
In 1989 – just 30 years ago – the U.S. had to import pork in order to meet the growing demand from American consumers.  Today, not only are hog farmers producing enough to meet domestic demand, nearly 26 percent of the pork produced in the U.S. is exported to more than 100 countries. [1]
Decades of public agricultural research into animal health, herd management practices and feed grain production has translated into high pork productivity in the U.S.
Today it only takes 5 breeding hogs to produce the same amount of pork from 8 hogs in 1959. [2]
Read the full article here.
More From Smithfield Foods
Wednesday, April 22, 2020 - 10:45am
Tuesday, April 21, 2020 - 10:05am
Wednesday, April 8, 2020 - 9:30am