GRI Newsletter: International Women's Day Edition
Primary tabs
GRI Newsletter: International Women's Day Edition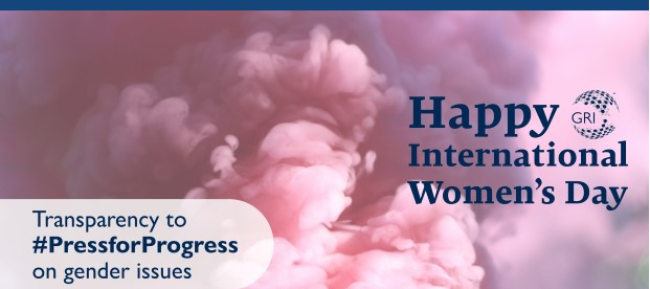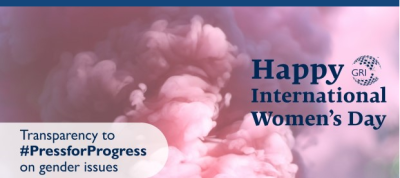 tweet me:
On #InternationalWomensDay, the @GRI_Secretariat newsletter is full of facts, figures, inspiration and guidance for organizations to advance #genderequality through #transparency. Also included: new GRI podcast episode & video on why join the GOLD community http://bit.ly/2Fmx172
Thursday, March 8, 2018 - 12:05pm
On International Women's Day, GRI wants to highlight how transparency can help organizations work towards gender equality. We feature several examples of how the GRI Standards and GRI's services help companies better understand their impacts on gender. We are also proudly presenting the first crowdfunded translation of the GRI Standards, for reporters in French-speaking regions. And you can read updates on the GRI Standards, watch our latest video on the GOLD Community and its benefits, listen to GRI's Beyond Reports podcast, or read our latest Impact Stories.
Click here to see the full newsletter, or subscribe to the monthly update. 
More From GRI
Wednesday, May 22, 2019 - 9:15am
Tuesday, May 21, 2019 - 9:15am
Thursday, May 16, 2019 - 10:30am