The Farm That's a Community Hub for Buffalo-Area Refugees
The Farm That's a Community Hub for Buffalo-Area Refugees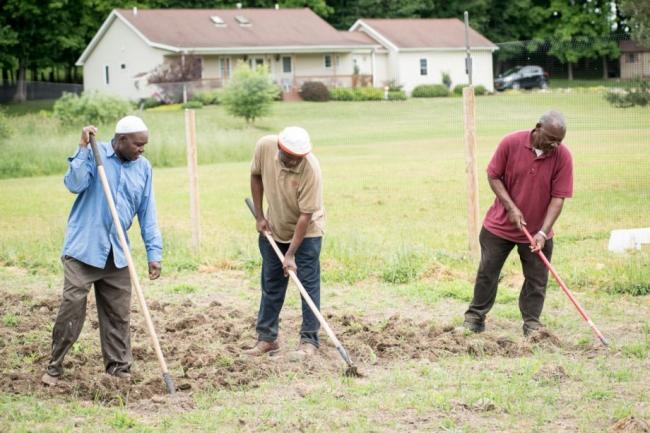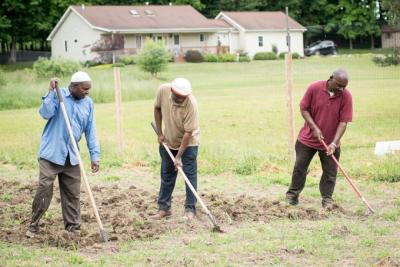 tweet me:
The Somali Bantu Community Farm is a non-profit, volunteer-run farm that is a critical food source and social hub for Buffalo's growing Somali Bantu population. Thanks to a @GeneralMills grant, the farm was able to buy a van, truck and walk-behind tractor: http://bit.ly/2TNJ7ff
Thursday, March 12, 2020 - 3:00pm
For the past three summers, Mahamud Mberwa has woken each day before dawn, squeezing in four hours of Uber driving before he treks to the Somali Bantu Community Farm.
"People need to be able to grow the food that is part of their tradition and culture," said Kristin Heltman-Weiss, one of the project's organizers. "And they need that to stay healthy, especially here in America."
Mberwa was helping run an afterschool program there for Somali Bantu kids when, in 2017, he met Heltman-Weiss, a volunteer and educational therapist. He mentioned to his new friend that the Bantu next needed a place to farm: Many felt concerned, he told her, that they couldn't purchase their traditional fruits and vegetables in Buffalo's grocery stores, if they could get to those stores at all.
To Mberwa's surprise, Heltman-Weiss, who lives in one of Buffalo's well-heeled, largely rural exurbs, knew a local healthcare executive with a horse farm and several extra acres. Within weeks of her conversation with Mberwa, she secured the Somali Bantu not only a quarter-acre plot for a pilot garden, but a trove of donated seeds, seedlings and gardening tools.
From that first planting, the farm grew quickly: The executive donated two more acres mid-season. In 2018, the newly christened Somali Bantu Community Farm received a $74,000 grant from General Mills, which it used to buy a passenger van, a pick-up truck and a walk-behind tractor.
More From General Mills
Wednesday, April 7, 2021 - 10:30am
Tuesday, March 2, 2021 - 10:00am
Thursday, February 18, 2021 - 11:00am