Environmental Responsibility at MGM National Harbor
Environmental Responsibility at MGM National Harbor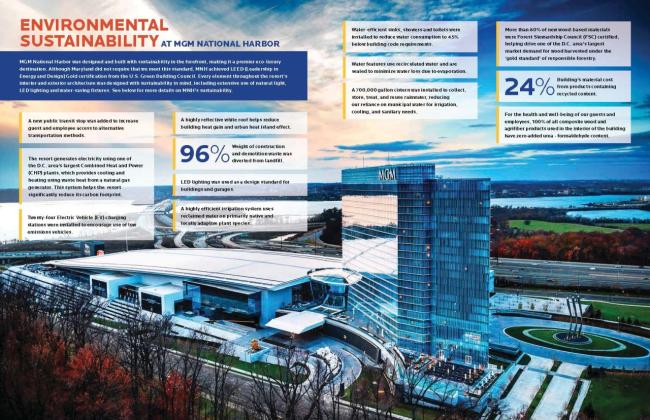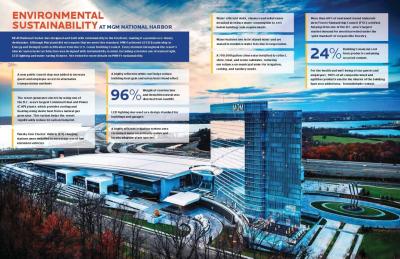 tweet me:
What makes MGM National Harbor a premier eco-luxury destination? – http://bit.ly/2zAOt49
Tuesday, November 14, 2017 - 3:10pm
MGM National Harbor was designed and built with sustainability in the forefront, making it a premier eco-luxury destination. Although Maryland did not require that we meet this standard, MNH achieved LEED (Leadership in Energy and Design) Gold certification from the U.S. Green Building Council. Every element throughout the resort's interior and exterior architecture was designed with sustainability in mind, including extensive use of natural light, LED lighting and water-saving fixtures. See the above infographic for more details on MNH's sustainability.
More From MGM Resorts International
Monday, November 4, 2019 - 1:40pm
Wednesday, September 5, 2018 - 6:30pm
Friday, July 13, 2018 - 12:00pm