Employees at Merck are Powered by Inclusion
Employees at Merck are Powered by Inclusion
Company celebrates Diversity & Inclusion during 4th Annual Event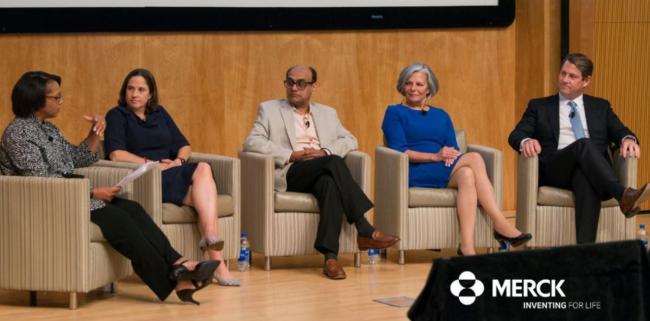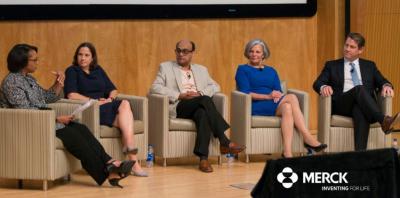 tweet me:
.@Merck celebrates fourth annual Global Diversity & Inclusion Experience Month http://bit.ly/2nWsd0a #PoweredByInclusion
Monday, September 30, 2019 - 12:05pm
This month marks the fourth annual Global Diversity & Inclusion Experience Month at Merck. Throughout the month employees have the opportunity to celebrate and experience first-hand different aspects of diversity and inclusion. 
Thousands of employees joined in the kickoff event via web cast. Celeste Warren, vice president, Global Diversity & Inclusion, Merck, moderated a panel discussion between Julie Gerberding, Chief Patient Officer, Jennifer Zachary, executive vice president and General Counsel, Sanat Chattopadhyay, president, Merck Manufacturing Division and Mike Nally, Chief Marketing Officer. 
With dozens of activities taking place at the local, regional, global levels, there are numerous opportunities for employees to experience something new. This year's events include: 
Uncovering Talent:  A Model of Inclusion – a discussion where employees can learn more about others 'cover' to make themselves feel more comfortable in the workplace.
Transgender Awareness a global webcast where employees learn more about gender identity and what transgender means.
Taking a tour of the Brädo Mobile Innovation Lab which spent a week in the Great Plains Native American Region of the U.S.  The lab showcases an inclusive problem-solving and solution process. 
Mental Health First Aid at Work classes where employees can learn how to notice and support individuals who may be experiencing a mental health or substance use concern or crisis in a work environment and how to connect them with appropriate resources. 
A global web cast featuring Kate Germano, author and retired Marine, sharing her perspective on gender equality issues as well as her thoughts on leading through change based on her experience in the U.S. Marine Corps.
Learn more about GD&I Experience Month and Diversity and Inclusion at Merck here.
More From Merck & Co., Inc.
Thursday, July 16, 2020 - 1:00pm
Wednesday, July 15, 2020 - 2:40pm
Tuesday, July 7, 2020 - 2:30pm