Companies Can Address the Impact of Single-Use Plastics in the Era of COVID-19
Companies Can Address the Impact of Single-Use Plastics in the Era of COVID-19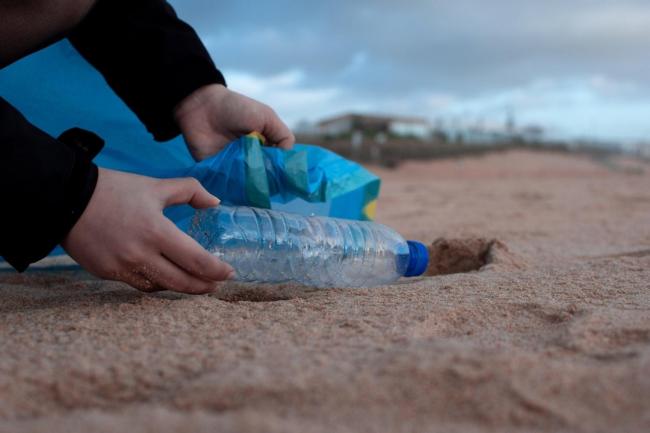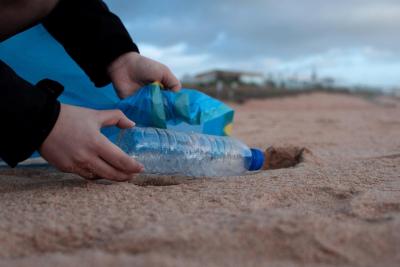 tweet me:
Can companies reduce plastic waste during COVID-19? Some keys to circularity in a single-use pandemic from @KCCorp UK/Ireland VP and Managing Director, Ori Ben Shai: https://bit.ly/2Kb3yAM via @TriplePundit by @sabri_roya
Tuesday, January 12, 2021 - 3:00pm
As people attempt to go about their daily routines safely during the novel coronavirus pandemic, the role of plastics has changed once again. Cities and states temporarily lifted their plastic bag bans out of concern for health and hygiene, cafes restricted the use of reusable cups, and take-out orders surged while people sheltered in place. With a surge in the use of personal protective equipment, evidence suggests items such as masks and gloves are ending up as pollution in the environment. 
Regardless of the trends toward rising consumption of single-use plastics, companies are moving forward with long-term commitments to meet customer needs while propelling innovation that reduces plastic waste. The need is urgent on both fronts.  
Up to our knees in plastic waste
Marine pollution has become of particularly serious concern because so much waste ends up in oceans through runoff and industrial activities. When it becomes pollution, plastic waste can remain in the environment for centuries. This trend has a cost. In 2018, 87 coastal countries saw between $6 billion and $19 billion in economic loss from marine plastic pollution, affecting industries such as marine tourism, fishing and aquaculture, according to a 2019 study from Deloitte.
Before the coronavirus was declared a global pandemic in March, governments and businesses were increasingly phasing out single-use plastics as awareness of this problem grew. California became the first U.S. state to enact a plastic bag ban six years ago; in the years since, companies have been announcing plastic reduction commitments with the aim of shifting toward a circular economy.
"The plastic reduction movement was in full swing and moving faster than any environmental issue I've ever worked on," Martin Bourque, executive director of the Ecology Center in Berkeley, California, told The Guardian in July. "Since March, it's all been on hold."
Today, the world has to grapple with increased waste and decreased recycling. The Thailand Environment Institute, for example, reported that the country's plastic waste has increased from 1,500 tons a day in normal times to 6,300 tons daily amid COVID-19. In the United States, curbside recycling pickup was suspended in areas such as Los Angeles and Miami-Dade. 
All of this plastic waste has led NGOs and companies to come together to address the problem. In October, the World Wildlife Fund (WWF) and the Ellen MacArthur Foundation recommended a binding international treaty to address plastic pollution. This call to action was backed by a manifesto signed by dozens of companies including Nestlé, PepsiCo, Tesco, Coca-Cola Co. and Kimberly-Clark.
"In a business-as-usual future, by 2040 there will be two times the current plastic generation, three times the current plastic leakage into the ocean, and four times the current plastic stock in the ocean," Erin Simon, head of plastic and business for the World Wildlife Fund (WWF), told TriplePundit in an email. "This would be catastrophic for ecosystems and wildlife around the world, not to mention impacts to human health and local economies."
Is it even possible to make progress while the world is on pause?
While the pandemic has forced unsustainable behavior on so many individuals and businesses, some companies have found it natural to make commitments and continue innovating toward sustainability.
Kimberly-Clark Corp., known for brands including Cottonelle, Kleenex, Huggies and Kotex, has been considering its plastic footprint and over the past year has launched a bold, ambitious strategy to reduce it. Like most household brands, its array of products tends to rely on plastic in substance and packaging, but the company placed its plastics footprint on top of its 2030 sustainability agenda in July.
For Ori Ben Shai, vice president and managing director of Kimberly-Clark U.K. and Ireland, the impetus to shift away from single-use plastics is highly personal. When he first took the helm in the U.K. in 2019, after two years of overseeing Kimberly-Clark's business in Israel, Ben Shai found a stack of letters from consumers and sat down to learn more about what people in this new market had to say. Inside, he found a note from a 10-year-old girl voicing her concern about the amount of plastic in Kimberly-Clark's products. Her words were poignant and touching, and in part they helped to influence the release of improved, resource-efficient versions of some products.
"We see ourselves as leaders, and we  love consumers that are leaders in doing what they believe is right.  If we address their needs first, we will be addressing the world's challenges too," Ben Shai told TriplePundit. One example of a quiet shift that's happened since is removing plastic handles from Andrex toilet tissue packages and using 30 percent recycled plastic for the brand's packaging.
In another move forward, earlier this year the company joined the U.S. Plastics Pact, a collaboration between major brands and NGOs such as WWF. This coalition helped Kimberly-Clark identify additional goals that can complement its 2030 vision while accelerating its sustainability agenda even further. For instance, while the company's 2030 vision reaches for 20 percent recycled content across the company's plastic packaging by 2025, the Plastic Pact aims for 30 percent recycled or responsibly-sourced bio-based packaging by the same year. Kimberly-Clark is also a member of the similarly aimed U.K. Plastics Pact, which launched in 2018 and now includes more than 100 global consumer brands. 
Ben Shai said it would have been easy for Kimberly-Clark to say plastics just aren't the priority in this moment, but the company's reaction was just the opposite. "If anything, this pandemic shows us how fragile our world is, and it reminds us that we have a huge responsibility to protect the world we all live in," he told 3p.
Some keys to circularity in a single-use pandemic
How can companies keep up with their plastics commitments in these trying times? Ben Shai noted some keys that helped Kimberly-Clark stay on top of its goals.
Keeping a long-term view has enabled the company to continue improving its offerings, even if they're not yet perfect, and Kimberly-Clark has also been careful to keep in touch with its customers, Ben Shai said. "Driving positive environmental impact has to be a partnership between us as an industry leader and consumers," he explained.
In crafting the Huggies Tiniest Footprint Promise, for example, Kimberly-Clark was careful to include customers and consumers in the sustainability journey. Last year, the company announced that its Huggies baby wipes contain 50 percent less plastic than competitors, and that the wipes would be plastic-free with recyclable packaging within the next five years. The brand also recently launched biodegradable Huggies wipes in the U.K. Of course, circularity is a two-way street, and the brand also asks that consumers do their part by keeping wipes out of the toilet and recycling the packaging when possible.
Collaboration with nonprofits, advocacy groups and other brands is also critical, Ben Shai said. One benefit of both the U.S. and UK Plastics Pact is the collaborative foundation: Businesses, governments, NGOs and researchers are lifting each other toward a common goal. "This is an example where we need to all work together for the benefit of our planet, and when we do that, that's where we have the best chance of doing it properly," Ben Shai told us.
By joining these initiatives, "Kimberly-Clark has taken the most important first step by committing to measure and annually report their impacts on the plastic waste system," said Simon of the WWF. "Anyone willing to pull back the curtain and take a data-driven approach to improvement is an ideal partner for us in helping to take on this complicated problem and ultimately achieve No Plastic in Nature by 2030." 
It's a sad day when people have to choose between what's best for their family and what's best for the planet, Ben Shai contends. Although plastic pollution may seem just out of view during the coronavirus pandemic, the problem is literally right under our noses — and the time is now for companies to respond.
This article series is sponsored by Kimberly-Clark and produced by the TriplePundit editorial team.
Image credits: Marta Ortigosa and Daria Shevtsova via Pexels 
More From TriplePundit
Wednesday, April 28, 2021 - 9:30am
Monday, April 26, 2021 - 9:00am
Friday, April 2, 2021 - 10:00am