CSR Reporting Leads to Better Performance
CSR Reporting Leads to Better Performance
Q&A with Agriculture Giant Mosaic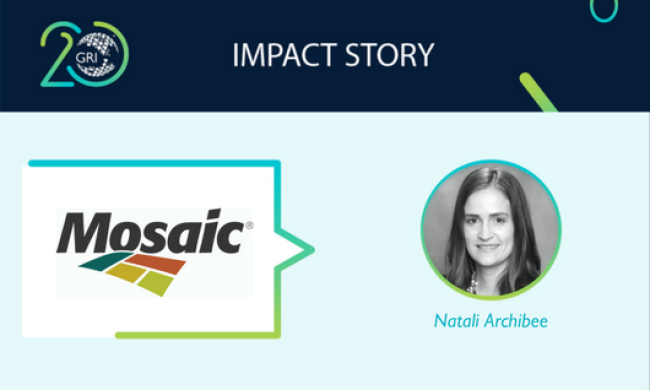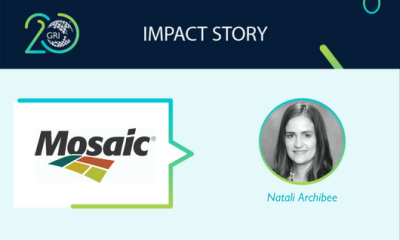 tweet me:
Q&A reveals the #sustainability efforts of @MosaicCompany, who say that their journey is far from over: "We continuously evaluate what it means to be a good employer, supplier, neighbor, value creator for our shareholders, and reporting helps us with that." http://bit.ly/2nsAmWs
Wednesday, January 31, 2018 - 12:05pm
A crop nutrition products company and one of the world's largest producers and marketers of concentrated phosphate and potash, Mosaic has embraced CSR reporting and transparency as part of their everyday business. We spoke with Natali Archibee, Senior Sustainability Specialist at The Mosaic Company, who told us examples of how sustainability reporting leads to better performance.
Natali Archibee: The release of Mosaic's 2010 sustainability report marked the beginning of our company's sustainability reporting efforts. The disclosure and the increased accountability that inevitably came with it, helped define our path forward. Reporting and transparency have been integral parts of our sustainability journey, but we view them as a foundation for what's most important: solid performance.
The process of sustainability reporting requires a company to engage stakeholders, dig deep on issues, hone its strategy, act pointedly, and contribute meaningfully to society. Our contributions come in many forms: supplying crop nutrient products for farmers to grow crops; reclaiming mined lands for wildlife and people; recycling water; generating virtually emissions-free electricity through a process called cogeneration; and building partnerships and investing in the communities where we operate. Though we've come a long way since 2010, our journey is far from over – we continuously evaluate what it means to be a good employer, supplier, neighbor, and value creator for our shareholders, and reporting helps us with that. 
Mosaic has a large labor force spread across the world. How is sustainability reporting helping the company do a better job of managing its workforce?
Our experience has been that reporting leads to better performance. The more you talk about something and measure progress, the more it becomes a part of your culture and everyday routine – and the more employees rally around the issue, across diverse roles, geographies and operating segments. 
A good example of this is safety. Nothing is more important than our employees returning home safely after each shift. We report various safety metrics in our GRI report and internally, and communicate regularly with our employees on the issue. We ask for employees to be on the lookout for hazards, and we invite them to share ideas – both the innovative and mundane – about how to make our workplace safer. We've driven home the point that every employee plays a role in our safety success. 2016 marked our fourth consecutive year of record safety performance, and we're well on our way to reducing our recordable injury frequency rate to 0.6 by 2020.
It's been a rough few years in commodities markets and this has affected Mosaic. How has this downward economic pressure affected Mosaic's sustainability efforts?
Economic and market challenges can test a company's resolve, but we've remained firm in our long-term commitments. Our employees have emerged as heroes these last couple years, despite challenging operating conditions. With capital and other resource constraints at play, we've relied on their ingenuity to increase efficiency and continue to push toward our 2020 targets to reduce greenhouse gas emissions (GHG), energy use and freshwater use by 10 percent per ton of product.  For example, crews at one of our potash mines in Saskatchewan programmed underground belts to shut down when they're not actively conveying product, which resulted in fuel and GHG savings. Teams across our phosphate operations also saved fuel and GHG by initiating a behavioral change program to run bulldozers in "ECO" mode. On their own, neither of these projects had a massive impact on our overall performance – but when combined, they make a meaningful difference. The momentum we've generated through "small wins" like these has been inspiring.
 
Click here to read the full interview, or have a look at other impact stories from the GRI network. For more updates from GRI, subscribe to the monthly newsletter.
More From GRI
Monday, February 24, 2020 - 8:30am
Thursday, February 13, 2020 - 8:30am
Friday, February 7, 2020 - 9:00am