Business Contributions to Inclusive Growth: Lessons from Israel
Business Contributions to Inclusive Growth: Lessons from Israel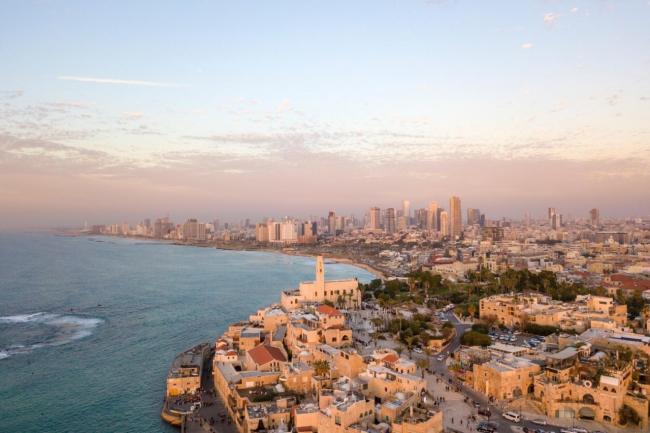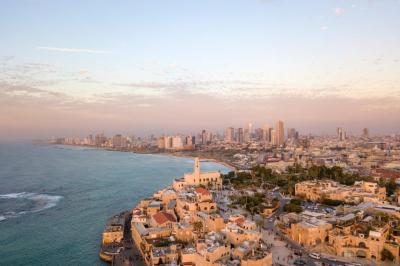 tweet me:
Inclusive growth is economic growth that is distributed fairly across society, creating opportunities for all. @CSRIsrael believes that businesses in their corner of the world are increasingly ready to embrace the concept. http://bit.ly/2XEGC1e by @amybrownCSR via @TriplePundit
Thursday, June 27, 2019 - 4:10pm
This article series is sponsored by Maala and produced by the TriplePundit editorial team.
The call for inclusive growth—and a new form of capitalism—is rising. So, what is inclusive growth, anyway, and why does it matter? As defined by the Organization for Economic Cooperation and Development (OECD), inclusive growth is economic growth that is distributed fairly across society and creates opportunities for all. Simply put, it is growth that benefits everyone. 
Deloitte found in a recent survey that a majority of business leaders are supportive of changing their corporate practices to foster more inclusive growth. They believe this new model of capitalism can feed innovation, strengthen resilience and contribute to their competitiveness overall. Inclusive growth was also a key focus of the annual international conference held by Maala, Israel's corporate social responsibility (CSR) standards-setting organization—indicating that businesses in this corner of the world are increasingly ready to embrace the concept.
"Poverty and inequality are bad for business," said David Grayson, emeritus professor of corporate responsibility at the Cranfield School of Management in the U.K. "A prosperous Main Street needs prosperous back streets."
Inequality poses a systemic risk
Dismissing the imperative of inclusive growth can come with a high cost to business, Grayson said. "The harsh reality is that this affects the license to operate," he told 3p. "There are substantial risks for businesses as a result of exclusion of certain parts of the population from the economy and society, in terms of social and political instability and the rise of populism and more extreme political views."
Businesses are waking up to those risks and taking steps to address the challenge. The MasterCard Centre for Inclusive Growth, for example, seeks to advance sustainable and equitable growth and financial inclusion around the world. And Unilever supports the livelihoods of nearly 750,000 smallholder farmers who often lack access to markets, financial support and training. 
Creating equal opportunities in Israel
Inequality issues come into stark focus in Israel, but Israeli businesses are working toward a change. While the country's unemployment rate has hovered around 5 percent in recent years, many working-age Israelis remain excluded from the workforce or stuck in low-wage jobs, according to JDC-Tevet, the leading developer of multi-dimensional employment services in Israel, effectively serving as a national R&D arm.
Over 25 percent of working Israelis earn "extremely low" wages, compared to an average of 15 percent in other OECD member states, JDC-Tevet reports, and a disproportionate rate of these low-income workers are members of minority communities.
"This is a great challenge for Israel, where productivity is some 25 to 30 percent compared to the OECD average," Einav Aharoni Yonas, CEO of JDC-Tevet, told TriplePundit. "We also know that there is a unanimous correlation between productivity and wages, meaning Israel's slow growth in productivity has led to slow growth in wages."
If Israel is to sustain its economic and social vitality and viability—especially in light of increasing automation and other disruptions affecting the world of work—at-risk populations must be educated, trained, and assisted in finding and keeping jobs, Yonas said.
To that end, JDC-Tevet partners with the government of Israel, businesses and NGOs to develop and test new programs that address the needs of those excluded from the labor market, among them Arab-Israelis, ultra-Orthodox Jews, people with disabilities and Ethiopian immigrants, according to the organization. Once programs are successfully piloted, the government generally takes them over and applies them on a broader scale.
"If an employee remains stuck in an entry-level job, he'll remain on the verge of poverty," Yonas explained. "It's in the interest of both employer and employee to change that, so that businesses will see improvements in their productivity, while at-risk workers will benefit from improved wages and welfare."
Two Israeli companies—food giant Strauss Group and financial institution Bank Leumi—offer case studies of inclusive growth in action. We spoke with decision-makers at these two organizations for a closer look. 
Strauss Group drives equity in the workforce
For Strauss Group, a major food manufacturer in Israel with extensive global operations, inclusive growth is "a business philosophy and an opportunity," said Osnat Golan, the company's vice president of communications and sustainability. Strauss Group's philosophy addresses inclusive growth at all levels of the business, including products, strategy and supplier engagement. "As an organization, we look ahead to the future, and we understand that in order to grow and succeed, it starts with our employees."
For example, although its workforce is already diverse—43 percent of managerial positions are held by women—Strauss went a step further to improve equity among all employees, Golan said. 
"We wanted to be more diverse, to include different populations and to improve the economic conditions of low-income employees," she explained. "So our management took the decision to create what we call our Social Plan. Among our commitments was that no employee would earn the minimum wage; we would exceed that wage by about $100 a month."
Strauss provides social benefits packages which are systematically refreshed and especially directed at lower-income employees, Golan said. Almost 4,000 employees benefit from the program, which included $3.5 million in daycare tuition allocations last year. The company also makes a focused effort to create opportunities for employees from Israel's Arab community, in collaboration with Collective Impact Initiative, a multi-sector partnership founded in 2013. And last year the company launched a project to empower around 800 women in entry-level positions in its sales division with professional growth opportunities. 
Shifting opportunities for Bank Leumi's employees
Bank Leumi, one of Israel's largest banks, is tackling the challenge of inclusive growth head-on through an up-skilling and re-skilling initiative. "Just as Bank Leumi prepares for trends and shifts in the financial world, it also prepares for trends and changes in the employment market," Anat Mori, director of re-skilling development and innovation in learning at Bank Leumi, told 3p. "And just as we constantly aspire to provide value for our customers, we seek to offer significant value for our employees."
To that end, Bank Leumi initiated Shift—what it calls a "school for jobs of the future." The program offers all tenured employees, regardless of their current positions, the ability to acquire certification in a profession that the bank will have a growing need for in the near future. The certification is funded by the bank, while the employee maintains his or her existing position.
"Hundreds of employees submitted applications, including clerks and managers from a variety of professions and divisions," Mori said, adding that Bank Leumi is the first organization in Israel to initiate such an extensive program to prepare its future workforce. 
"Every organization today is challenged by the issue of preparing its human resource for the future of work," Mori explained. "In banking, the challenge is even greater—there are several tenured employees whose positions will change or become obsolete, thus leading HR departments in banks to explore the world of re-skilling. Shift will help us close the gaps in preparing for our future human resource needs and meet the growing demand for tech and digital jobs."
It's also a matter of feeling responsible for employees "not only for their period of work within the organization, but also for future jobs they might take outside the organization," she said. "We view them as the bank's ambassadors today and in the future."
The bottom line 
Groups like the World Economic Forum consistently name rising social and economic inequalities as serious risks facing society. Business can and must be part of the solution—and case studies like these prove it's possible to grow a company while ensuring its success extends to employees and society at large. As the reality of work changes rapidly, efforts like these chart the way forward—and businesses that avoid these realities in sole pursuit of profit may soon be left behind. 
More From TriplePundit
Wednesday, July 22, 2020 - 9:05am
Thursday, July 9, 2020 - 10:10am
Monday, June 22, 2020 - 10:00am