Black & Veatch Joins CharIN to Advance Electric Vehicle Charging Standards
Black & Veatch Joins CharIN to Advance Electric Vehicle Charging Standards
Global standards will play key role in widening EV adoption among everyday drivers and business fleets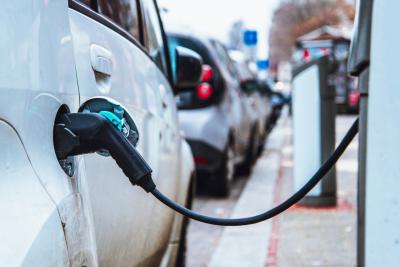 tweet me:
Advancing standardized EV charging systems will speed wider adoption by consumers. See how @Black_Veatch is working to make it happen. http://bit.ly/2OzDdg0
Tuesday, October 2, 2018 - 12:00pm
OVERLAND PARK, Kan., October 2, 2018 /3BL Media/ – Advancing standardized electric vehicle charging systems is crucial to widening EV adoption across the transportation value chain – from passenger drivers to public transit and enterprise-scale medium- and heavy-duty fleets. That's why Black & Veatch, a market leader in the design and deployment of EV charging networks, has joined CharIN, the Charging Interface Initiative (CharIN e.V.), as a core member. 
CharIN's mission is to promote standards for all types of battery-electric vehicles. The group includes a diverse set of infrastructure providers, OEMs, and other organizations dedicated to driving transportation electrification forward 
A full-service design, engineering, permitting and construction company, Black & Veatch has built and continues to develop some of the largest electric vehicle charging networks, as well as high-powered charging depots for heavy-duty vehicles. Black & Veatch works closely with cities, utilities, vehicle manufacturers, and EV hardware and service providers to deploy clean transportation solutions.  
"As an EV market innovator, we are committed to the acceleration of alternative fuel vehicle adoption for light, medium and heavy-duty vehicles," said Dean Siegrist, Associate Vice President, Transformative Technologies, Black & Veatch. "Global standards are an important foundation to continued EV growth and scale." 
Joining as a core CharIN member, Black & Veatch will help drive important initiatives such as CharIN's Taskforce on High Power Charging for Commercial Vehicles. This global taskforce was formed to collect requirements and deployment guidelines for next-gen charge rates of 1.6 megawatts and beyond for applications such as Class 8 Semi-Trucks.
Black & Veatch brings our experience with over 1,000 high-power sites across North America to accelerate power delivery, utility interconnection, site design and construction needs.
"Without standardized charging, we risk fragmenting the market at a time when unifying charging systems could reduce confusion among consumers and commercial fleets," said Paul Stith, Director of Strategy & Innovation, Black & Veatch. "Establishing standards now, at the front end, will accelerate innovation and speed to market." 
About Black & Veatch 
Black & Veatch is an employee-owned, global leader in building critical human infrastructure in Energy, Water, Telecommunications and Government Services. Since 1915, we have helped our clients improve the lives of people in over 100 countries through consulting, engineering, construction, operations and program management. Our revenues in 2017 were US$3.4 billion. Follow us on www.bv.com and in social media.
Media Contact Information:
CHRISTOPHER CLARK | +1 913-458-2778 P | +1 816-674-0572 M | ClarkCA@bv.com
24-HOUR MEDIA HOTLINE | +1 866-496-9149
More From Black & Veatch
Wednesday, October 16, 2019 - 10:45am
Wednesday, October 16, 2019 - 9:00am
Tuesday, October 8, 2019 - 8:30am