Aramark and American Heart Association Engaging Consumers to Feed Their Potential During National Nutrition Month
Aramark and American Heart Association Engaging Consumers to Feed Their Potential During National Nutrition Month
Dan Wainfan, Associate Vice President of Health and Wellness at Aramark Shares How Healthy for Life 20 By 20 is Brought to Life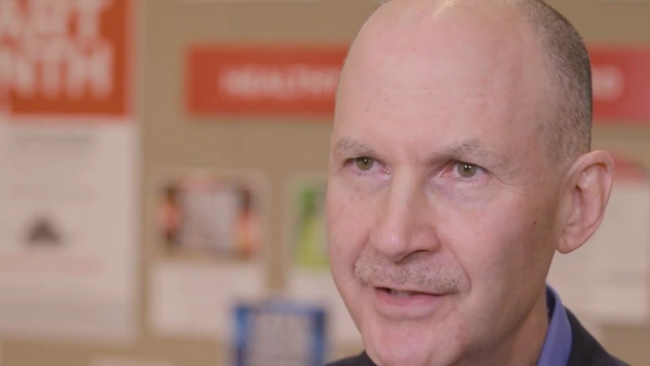 tweet me:
In partnership with @American_Heart Association, @Aramark is engaging communities to feed their potential through healthy food discovery. In celebration of #NationalNutritionMonth. Learn more bit.ly/2oSFF28 #FYP365 #HFL20By20 youtu.be/15vqJMs6aX8 via @YouTube
Thursday, March 22, 2018 - 9:15am
Just two years into their breakthrough initiative, Healthy for Life 20 By 20, Aramark and the American Heart Association have made great strides to improve the health of all Americans 20 percent by the year 2020. As part of this alliance, Aramark launched Feed Your Potential 365, a health and wellness campaign dedicated to inspiring consumers to make healthy food choices a part of their everyday life.
During National Nutrition Month, Aramark and the American Heart Association are sharing a series of videos highlighting their initiative. In this fourth video, Aramark's Dan Wainfan, Associate Vice President of Health and Wellness, shares how Aramark and the American Heart Association are leveraging their expert knowledge to engage consumers in healthy food discovery with recipes and cooking tips. He notes that Feed Your Potential 365 has launched in more than 1,000 locations across the country, as well as through community centers, contributing to the growth and success of this bold initiative.  
Learn more here.