19 Finalists Announced for Clean-economy Startup Pitch Competition
19 Finalists Announced for Clean-economy Startup Pitch Competition
VERGE Accelerate to feature startups accelerating solutions in the circular economy, clean energy and sustainable transportation.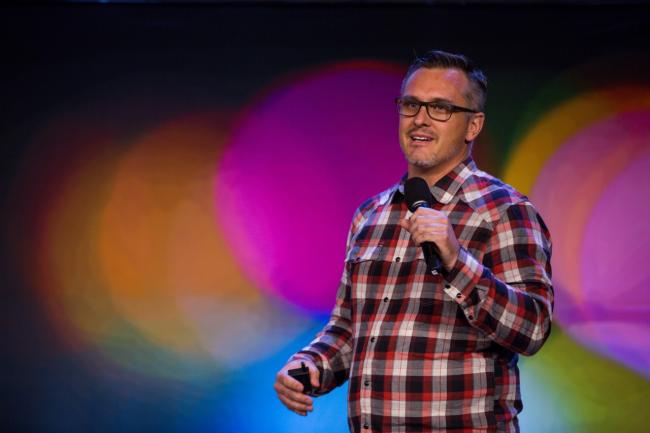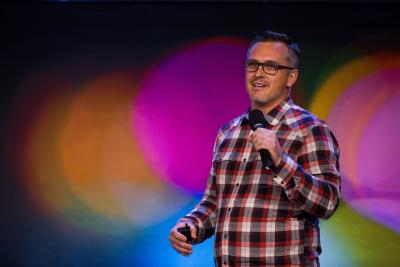 tweet me:
19 finalists announced for clean-economy #startup pitch competition #VERGE18 http://bit.ly/2N7Scti via @GreenBiz
Wednesday, August 22, 2018 - 9:00am
NEWSROOM: GreenBiz
CONTENT: Press Release
August 22, 2018 /3BL Media/ - GreenBiz Group has selected 19 innovative startups to pitch their ventures from the main stage of VERGE 18, in Oakland, Calif., October 16-18. The entrepreneurs — selected through a competitive process — are developing clean-economy solutions across three key markets: the circular economy, clean energy, and transportation and mobility.
The finalists for the 2018 VERGE Accelerate competition are: Apeiron Technology, Bitlumens, CalWave Company, EON, EVmatch, Feros Freight Innovations, Infinited Fiber, KIGT, LimeLoop, Maalka, MIWA, NuLeaf Tech, Regen Network, RNA Technologies, Sepion, SinWaves, Inc., Skyven Technologies, T2M Global and Watt-Learn.
"This is the first year VERGE Accelerate features sector-specific fast-pitch competitions," said Shana Rappaport, GreenBiz Group's director of strategic programs, who runs the VERGE Accelerate program. "We are excited about the opportunity this represents for startups to connect with potential investors and corporate partners in a more focused and impactful way."
To apply, startups were required to submit a 60-second video about their company's products and services. Of the nearly 100 nominations received, GreenBiz Group selected 35 semi-finalists for community voting. During the two-week voting period, more than 30,000 votes were cast by the VERGE community to help select the 19 finalists.
The finalists will present their ideas in front of an audience of thousands of business leaders and decision makers from across industries and sectors, both attending the event in Oakland as well as participating in the global livestream. Past Accelerate participants have formed business partnerships and garnered investment from the VERGE community.
"VERGE Accelerate was a once-in-a-lifetime opportunity to pitch to a global community focused on a sustainable future," said Leif Elgethun, a 2016 VERGE Accelerate finalist. "We were able to make invaluable connections to prospective clients and investors that have fueled our growth."
VERGE Accelerate is a program within the VERGE 18 conference and expo, hosted by GreenBiz. It and convenes a high-powered audience of more than 2,500 leaders — from companies and utilities, city and regional governments, policy makers, NGOs, solution providers and startups — to explore scalable, cross-cutting solutions at the intersection of technology and sustainability.
In addition to nearly 100 deep-dive, solutions-focused sessions that feature more than 300 speakers, VERGE 18 offers several programs to elevate nascent technologies in front of the thousands of clean-economy stakeholders that attend, including the Startup Showcase, the 100% renewably-powered microgrid, the Advanced Materials Showcase and the Carbon Tech Showcase. The conference is the centerpiece of Clean Economy Week in Oakland, as declared by the city's mayor, Libby Schaaf.
For the first time this year, Cleantech Open will co-locate its Western Region Awards and Innovation Showcase with VERGE 18 to elevate a wider array of companies developing game-changing solutions that will accelerate a clean, inclusive economy.
"We're excited about our partnership with VERGE 18. The alignment of our capstone event with VERGE gives the cleantech startups in our community exposure to a powerful and value-generating community of business leaders," said Ian Foraker, Cleantech Open's Western Region Director. "VERGE Accelerate advances our shared vision of a prosperous, just and sustainable future."
VERGE Accelerate is proud to partner with 18 leading organizations this year to cultivate a one-of-a-kind lineup of the most promising entrepreneurs working at the intersection of technology and sustainability. This year's partners are: Biomimicry Institute, Cleantech Open, Cleantech San Diego, Closed Loop Fund, Cyclotron Road, Elemental Excelerator, F6S, Imagine H2O, LAUNCH, Launch Alaska, Los Angeles Cleantech Incubator, New Energy Nexus, National Renewable Energy Laboratory, Plug and Play, Powerhouse, Prospect Silicon Valley, Women in Cleantech and Sustainability and MIT Solve.
In order to drive the adoption and deployment of these technologies, investors, accelerators and incubators are encourage to attend and participate in facilitated networking with the dozens of startups that will be showcasing their solutions at VERGE 18.
To learn more about VERGE 18, click here (Use code V18EXPO to secure a free Interconnect Expo pass or V183BL to save 10% off a conference pass).
About GreenBiz Group
GreenBiz Group is the leading media and events company at the intersection of business, sustainability and innovation. We view climate change and other global environmental challenges as existential threats to business and society, as well as significant opportunities. We help our audiences — large and small companies, utilities, government agencies and others — navigate the emerging technologies, business practices, policies and societal expectations they need to know to succeed. We achieve this through media, events, research and a membership network of corporate sustainability professionals. www.greenbiz.com
More From GreenBiz
Thursday, April 8, 2021 - 1:15pm
Thursday, January 28, 2021 - 8:00am
Monday, January 18, 2021 - 11:15am
Videos from GreenBiz