10 Reasons Why Schneider Electric Integrates the Bloomberg Gender-Equality Index
10 Reasons Why Schneider Electric Integrates the Bloomberg Gender-Equality Index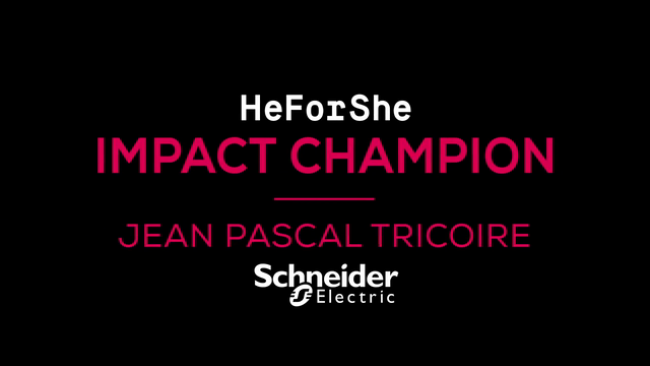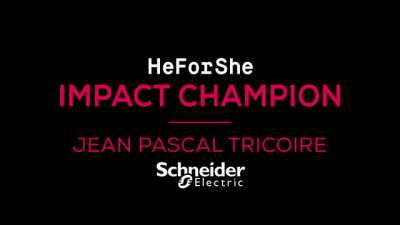 tweet me:
.@SchneiderElec 10 reasons why their integration of #diversity & #inclusion landed them on the #Bloomberg #GenderEquality Index http://bit.ly/2BoYPku #genderparity #HeForShe
Wednesday, January 24, 2018 - 7:45am
Schneider Electric, the leader in digital transformation of energy management and automation, features among the 104 companies included in the 2018 Bloomberg Gender-Equality Index. Based on a detailed self-disclosure survey, the index provides a unique barometer of gender-equality performance across all sectors worldwide. For Schneider Electric, this news reinforces the company's strong commitment to an inclusive, diverse culture and its longstanding efforts to promote gender equality.
To produce the index, Bloomberg has designed a detailed survey that will encourage firms to verify data internally, discuss their performance monitoring and set goals for their gender policies and practices. A total of 77 data fields are included in 60 questions, organized in four categories: gender statistics, company policies, product offering, and community engagement
Discover 10 best practices from Schneider Electric that helped to achieve this result:
Schneider was the first company on its industry to launch a Global Family Policy: It is a truly inclusive policy that will be applied to all employees worldwide by addressing various leave needs-parental, care and bereavement. 
Gender pay equity plan is one of the 16 indicators to integrate the company Planet & Society barometer to measure its ambitious commitment to sustainable development on a quarterly basis.
Company CEO is one of 30 key decision-makers from governments, corporations and universities spearheading the move to make gender equality an institutional priority. Watch the video of Mr Tricoire https://youtu.be/WUIPzbk-nF4
HeForShe Parity Report: Schneider Electric participates in the U.N. Women's inaugural report on workforce gender diversity. 34,000+ Schneider Electric employees have joined the HeForShe movement; in 2016, 42.7% of employees recruited were women.
Celebrating talented women at Schneider From master welding to mastering velocity, Julie Glad mountain bikes in her own adrenaline-filled place in the world. https://youtu.be/sIJ73_G4sww
Women Entrepreneurship Program in Brazil - Together with the Schneider Electric Foundation, Schneider Brazil supports both men and women entrepreneurs as they start their energy business. Support comes from more than 140 hours of coaching. We make this investment to support the development of these future entrepreneurs and the energy market. https://youtu.be/7K8lGRNiyYI
Being a champion for HeForShe means…CEO of Schneider Electric, Jean-Pascal Tricoire, shares his personal "click moment" and his role in promoting gender equity. https://youtu.be/WUIPzbk-nF4
Female Technicians Hiring Program in Egypt - In Egypt, there are few female technicians working in factories. The Female Technicians Hiring Program was started this year to begin this cultural change within Schneider Electric Egypt. With a well-designed pilot program, both men and women had a positive experience with the integration of women into the team.
Gender workshop for leaders Half-day Gender Workshops for Leaders at the management committee level were launched by the Schneider Electric CEO Jean-Pascal Tricoire. The workshops act as a business case for change and include the assessment of current state of gender balance in our company, analysis of gender balance blocking factors and solid commitment to a concrete action plan. 
Girls on the Move at Schneider Electric: 130 pupils invited to discover Schneider, gender stereotypes and technical jobs.
Learn more about Diversity & Inclusion at Schneider Electric here.
More From Schneider Electric
Tuesday, May 11, 2021 - 11:30am
Wednesday, May 5, 2021 - 2:20pm
Tuesday, May 4, 2021 - 2:05pm