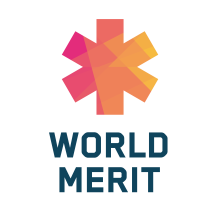 World Merit is a global platform of over 100,000 young people from every corner of the world that unleashes the power of entrepreneurial leaders to build a future beyond beliefs and borders.
We bring together partners commited the collaborative fight for local and global progress. Moving to 
scale opportunities through partnerships is our collective route to creating a better future. Inspiring young 
global citizens to take local action, we grow confidence, raise aspirations and build towards those individuals 
consciously collaborating to make a truly global impact. From Egypt to England and the Ukraine to the United 
States our people of merit are set to better structure change when it inevitably comes.