When Tragedy Struck in Beirut, Booz Allen Associate Serge Abdelhak Put His Skills to Work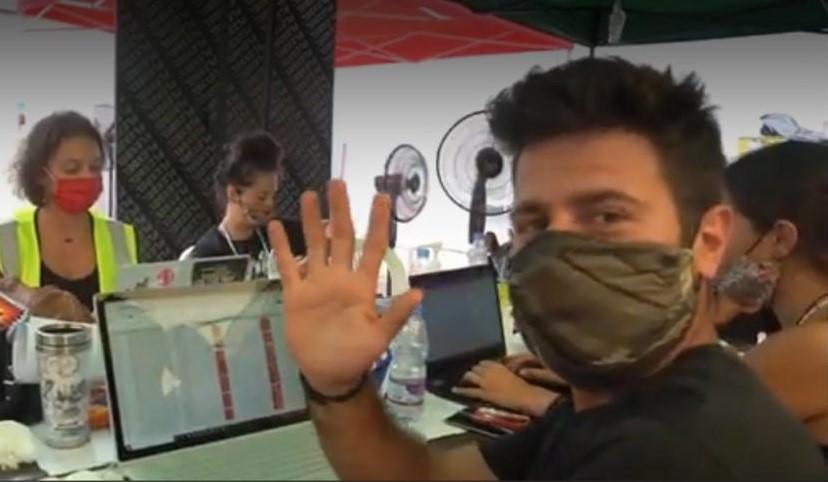 Booz Allen Associate Serge Abdelhak supported disaster response in Beirut this summer.
"On the fourth of August, when the ground started shaking and the sky turned gray for a second, I immediately realized something terrible had happened."
Booz Allen Associate Serge Abdelhak was in Beirut when 2,750 tons of ammonium nitrate exploded, massively damaging the city's port and nearby neighborhoods.  
Walking through the wreckage that had once been offices, stores, restaurants, and family homes, he reflected "I was at a loss of words and thoughts," he said. 
Eager to help during the city's reconstruction phase, Serge contacted a friend who was working with a group of NGOs and offered to put his operational and managerial skills to work.
Skills in service of an urgent cause
The group's mission involved reconstructing doors and windows, distributing food, medicine, and hygiene products, and providing mental support. 
"My job was to dispatch reconstruction squads to the relevant houses—basically, filter and organize the data we gathered from people in need, and dispatch, in the most optimal way, the relevant team to each house," Serge said.
"The first week was a bit challenging, as we were still testing our process, yet we were able to fix 35 houses," he said. "At the end of each day, we would discuss ways to optimize the operations even further and prepare for the next day. Our turnover started increasing daily, eventually reaching 50 new houses by end of week two, and 60 by end of week three." 
Serge remains in contact with the NGOs. "We are looking into ways for me to help remotely, on a more strategic long-term front," he said.
The opportunity to learn while making an impact
For Serge, the Beirut response efforts are the latest milestone in his multifaceted journey with Booz Allen. He graduated from the American University of Beirut in 2015 with a degree in civil and environmental engineering. Driven by a desire for challenge and to work with bright, smart people, he joined the firm. 
In the years that followed, he worked on projects in a wide variety of areas, including real estate, digital, and the public sector. In January 2019, sponsored by Booz Allen, he went to New York to pursue his MBA at Columbia Business School. 
Today, Serge has rejoined the firm in Dubai to provide strategic advice for government entities in the Middle East/North Africa region. 
What has motivated him throughout? "The opportunity to make an impact, plus the continuous learning and self-development," he said.
Learn more about careers at Booz Allen.