Vault Ranks Booz Allen as a Top Consulting Firm
Vault Ranks Booz Allen as a Top Consulting Firm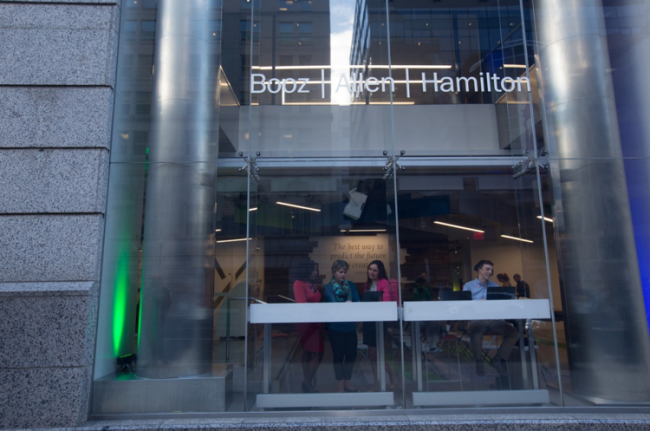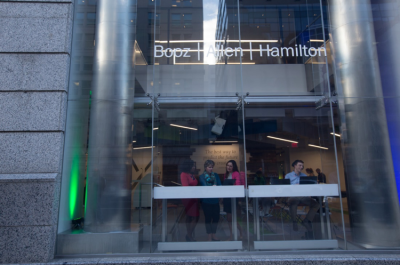 Friday, August 24, 2018 - 11:00am
For the first time, Booz Allen participated in the Vault Consulting 50—a ranking based on input of more than 17,000 consulting firm employees in North America—and ranked as the #21 spot for 2019. Booz Allen also earned the #1 spot in the individual category of public sector consulting.
"As we tackle the demands of our day-to-day work and push clients to the edge of innovation, we only succeed if our people feel empowered and supported," said Aimee George Leary, the head of talent strategy for the firm's 24,000+ employees. "Employee feedback is what drives our evolution and is the root of many recently developed programs—such as increased tuition reimbursement and flexibility for external training, a new wellness incentive model, and equipping our leaders to have ongoing, meaningful career development conversations."
Company scores are based on two components: First, how industry professionals rate Booz Allen's reputation and prestige, and second, how employees rate the firm and their satisfaction with factors such as work-life balance, culture, and compensation.
Here's what employees said about the Booz Allen experience:
"People bring their whole selves to work and the firm in general focuses on work/life balance. It's a very team-based environment and is highly collaborative."
"Booz Allen Hamilton has some of the smartest people I've ever met or worked with. But they aren't just brilliant...they're passionate about the work they do."
"The purpose and values of the firm make us unique in the workspace."
"Clients turn to Booz Allen consultants to solve their most difficult problems. Our people are inspired by a culture that is rooted in purpose and values; working with incredibly talented staff across the firm; and partnering with clients to bring innovative solutions to their most difficult problems," said Dee Dee Helfenstein, who leads Booz Allen consulting solutions. "I am proud to work with these highly talented professionals and see this recognition from Vault as an example of the top-tier talent that we bring to our clients every day."
Learn more about the Vault Consulting 50 here.