Turning Data Into Ammunition: Seattle Techies Enlist in the Navy for 48 Hours to Tackle Maritime Digital Challenges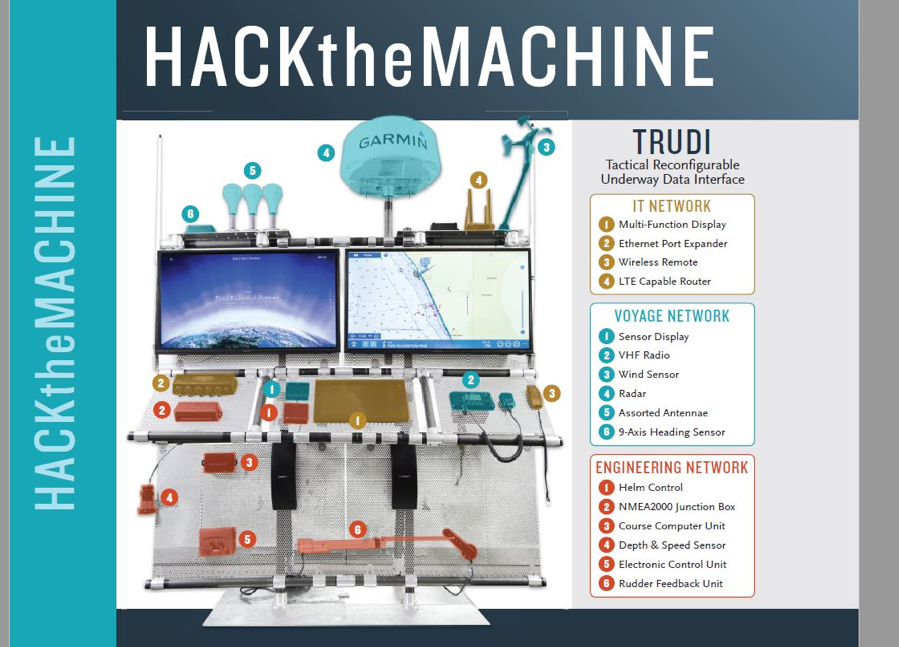 Convening a group of over 500 technologists, academics, entrepreneurs and military officials, HACKtheMACHINE Seattle served as the Navy's premier digital experience. Participants competed, learned and engaged in solving problems that span the Navy's challenges across maritime cybersecurity, artificial intelligence and development operations.
 "Perspectives from these start-ups, academia, leading innovators, and military leaders are essential given the complexity of today's maritime cybersecurity challenges, said Brian MacCarthy, principal, Booz Allen. "These "moonshot" problems require America's brightest tech minds from both the public and private sectors."
The three tracks of the event focused on "Maritime Capture the Flag," "Data Science and the Seven Seas," and "Hack for the Oceans." Competitors built cross-disciplinary teams that bridged the Navy, academia and industry to develop innovative approaches to complex problems. Each of the three tracks was sponsored by a Navy program manager who took insights from the crowd and turned them into relevant military outcomes.
For the Maritime Capture the Flag track, Booz Allen's elite team of engineers conceptualized and built TRUDI, a fully-functional model of the networked systems that equip connected maritime vessels.
TRUDI let hackers attempt exploits such as:
Creating a fake weather event, causing a ship to be rerouted
Gaining access to a ship's components from a remote location
Moving a ship's rudder without signaling a change in course to the ship's captain
Sending a false distress signal over VHF radio
Hacking into the email server to procure a copy of a ship's manifest
Insights from Maritime Capture the Flag track will inform design requirements that the Navy will use for the installation of programmable logic controllers aboard ships, whereas lessons learned from the Data Science and the Seven Seas track to build tools that support safer navigation. Other ideas from the event will be used to provide future Consolidated Afloat Network System developers with ideas to accelerate the use of agile and DevOps processes. The Navy's Cyber Warfare Development Group will use lessons learned to implement high velocity learning for new engineers who may not be aware of specific technologies in the maritime domain.
"Data insights gleaned from our collaborations with industry and academia are especially important as naval engineering is undergoing a fundamental shift, said the Navy's Chief Engineer and HACKtheMACHINE event lead, Rear Admiral Lorin Selby. "In the 21st-century, organizations gain insight, process data, and make decisions through digital systems, rather than the industrial systems the Navy has used to maintain global pre-eminence for the last hundred years. Development and deployment of digital capabilities involves a timeline of days and weeks rather than years which requires significantly new processes, tools, and approaches."
"As a central hub for innovation, HACKtheMACHINE serves as a gateway for entrepreneurs and companies to partner with the Navy. It provides mentorship opportunities for non-traditional partners who otherwise would not interact with the Navy. And, it seeks to inspire a new generation of talent to apply their skills to the ever-evolving digital challenges that can only be solved through partnership," added MacCarthy.