Tony Mitchell Named as 2019 Black Engineer of the Year, 3rd Booz Allen Executive to Win Prestigious Award
Tony Mitchell Named as 2019 Black Engineer of the Year, 3rd Booz Allen Executive to Win Prestigious Award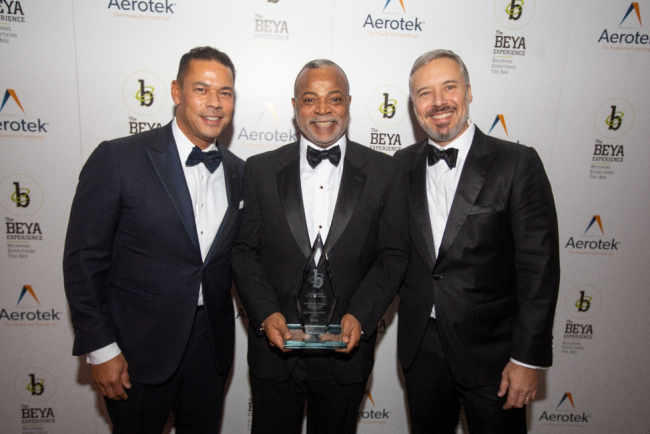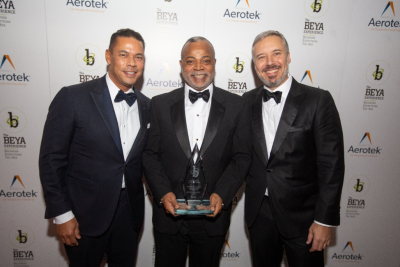 Tuesday, February 12, 2019 - 4:05pm
US Black Engineer and Information Technology magazine has named Booz Allen Executive Vice President Anthony "Tony" Mitchell the 2019 Black Engineer of the Year (BEYA). Since the BEYA award was established in 1986, more than 10,000 engineers have been nominated but only 33 have won the honor of the title.  
Mitchell is the third Booz Allen executive to receive the award. He leads strategic development and execution for the firm's Justice, Homeland Security, and Transportation business; recently, he served as deputy lead for the firm's defense and intelligence business. Outside the firm, he's a board member for the National Defense Industrial Association and United Through Reading, an organization that "promotes military family resilience through a shared love of reading."
A memorable milestone
"I recently celebrated my 60th birthday and celebrated 30 years with Booz Allen—this award marks another milestone," Mitchell said at the February 9 awards ceremony in Washington, D.C.
Citing Nelson Mandela's "transformational leadership" as inspiration, he said, "Thank you to the BEYA community for your focus on the community of black engineers and to my multitude of advocates at Booz Allen, challenging me to be my best self and expecting nothing less."
"As a technologist, business leader, and mentor to many, Tony is richly deserving of this recognition," said Booz Allen President and Chief Executive Officer Horacio Rozanski. "His commitment to problem-solving and to strengthening communities will inspire many more young men and women of color to see themselves as tomorrow's leaders in engineering, science, and technology."
Recognizing STEM leaders
With a selection committee of corporate representatives supported by the Council of Engineering Deans of Historically Black Colleges and Universities, the Black Engineer of the Year Award (BEYA) recognizes individuals who are shaping the future of science, technology, and engineering.
Other Booz Allen recipients include CFO Lloyd Howell and former Executive Vice President Reggie Van Lee. Prior to Booz Allen, Board Member Art Johnson received the title in 1997 whereas Executive Vice President Dennis Via received a separate distinction, Black Engineer of the Year Lifetime Achievement Award, in 2013.
Changing the narrative
When the award was created 33 years ago, "Many [African American] students couldn't get internships in industry or government. Most had never met an engineer who looked like them until they got to college," co-founder Tyrone Taborn said in the award announcement. "Engineering deans of Morgan State, Howard University, and I decided to change the narrative."
"It's exciting to me to think that someone sitting in the audience today could go on to develop software that could lead to a cure for cancer or invent another vehicle for space exploration," Mitchell said in his acceptance speech. "But I am more excited that most of us are going to commit ourselves to be the change, to be the leaders our communities so desperately need."
Learn more about the Tony's 2019 Black Engineer of the Year Award and diversity and inclusion at Booz Allen.