#TechstarsATL: Get to Know Rapid RMS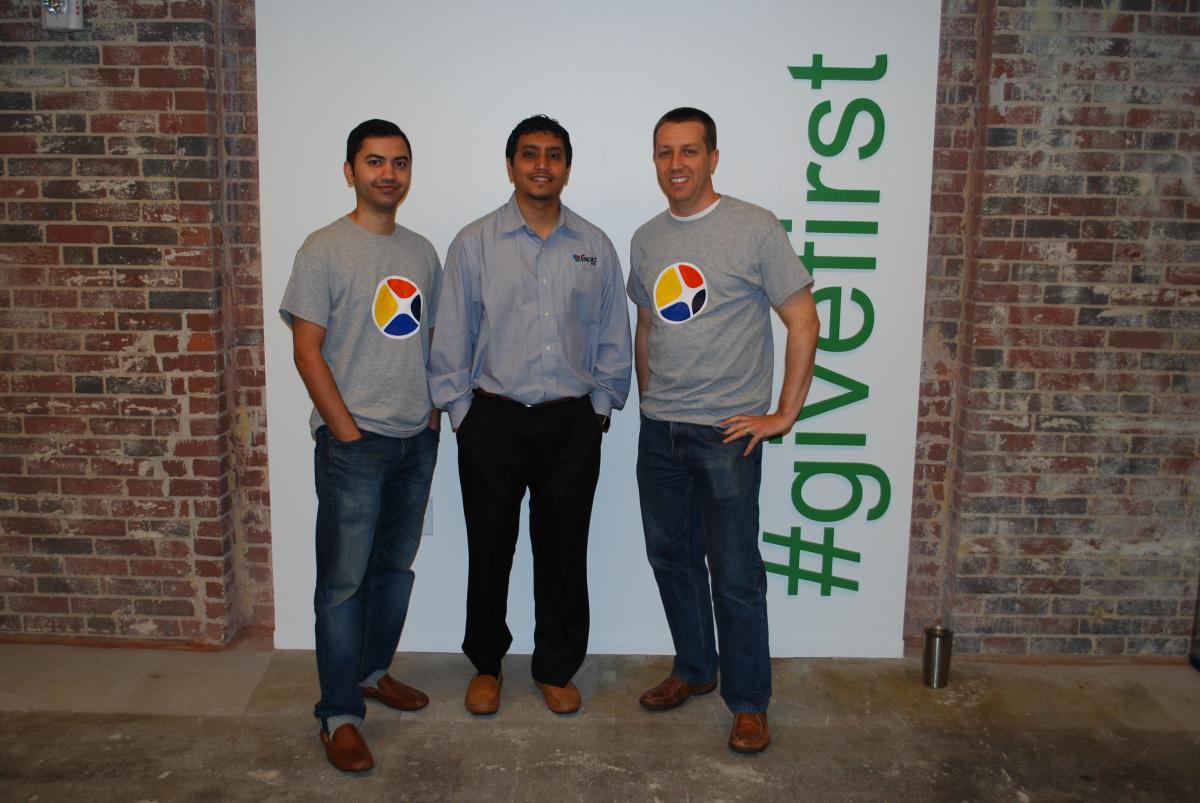 Techstars Atlanta is presented in partnership with Cox Enterprises and is part of a worldwide network that helps entrepreneurs succeed. Applications for the 2017 program's 10 coveted spots came from 41 countries around the globe. Rapid RMS is one of the participants.
Rapid RMS provides iPad and cloud-based retail technology for convenience stores, liquor stores and gas stations. Rapid is the world's first to control a gas pump using an Apple iPad as a cash register. Using next generation technology, we help the little retailers operate like a big enterprise.
Get to know more about Rapid RMS and what excites the team about Techstars Atlanta.
What excites you about Techstars?  
The rare opportunity to work alongside some of the smartest, kindest, driven people we've ever met.
How did you hear about Techstars?  
We've followed Techstars for a long time and hold the brand in high regard.  As far as Techstars Atlanta, we learned of it when Michael, Tyler and Rachel came to Chattanooga on their road tour.
What do you hope to learn/take away from Techstars Atlanta?
A lifelong network of relationships; and optimized sales and operational processes.
How did you come up with the idea for your company?
Our CEO and Co-founder, Nirav Patel, quickly saw that he couldn't grow his father's small chain of convenience stores without better technology, so he went and built the solution that he always wished he had.
What did you know about Atlanta before relocating for the program?
Atlanta is like Chattanooga's bigger sibling. We have friends and family members who live here, so we visit often.  Atlanta is a fintech town. Therefore, for our business, there's no better city to go through an accelerator program.
What's the one piece of technology or app that you can't live without?
We love Intercom. It keeps us connected to our customers whenever they need us.
Where was your company founded?
We were founded in Chattanooga, TN - the scenic city, and home of the fastest internet in the Western Hemisphere.
Who can use your product?
Any retailer who has to manage lots of inventory (>5K items), but especially liquor stores, convenience stores, and gas stations.
Through the Techstars Worldwide Entrepreneur Network, founders and their teams connect with other entrepreneurs, experts, mentors, alumni, investors, community leaders, and corporate partners who will help their companies grow. 
Techstars operates four divisions: Techstars Startup Programs, Techstars Mentorship-Driven Accelerator Programs, Techstars Corporate Innovation Partnerships, and the Techstars Venture Capital Fund. Techstars Mentorship-Driven Accelerator Program supercharges success and Techstars Startup Programs inspire, educate and connect entrepreneurs. Techstars Venture Capital Fund invests in the most innovative and disruptive Techstars companies to fuel their success. Techstars Corporate Innovation Partnerships helps brands create world-changing products and services. Techstars accelerator portfolio includes more than 1,000 companies with a market cap of $8.7 billion. www.techstars.com