Talking Accessibility—from Technology to Transit—with Booz Allen's Eric Wright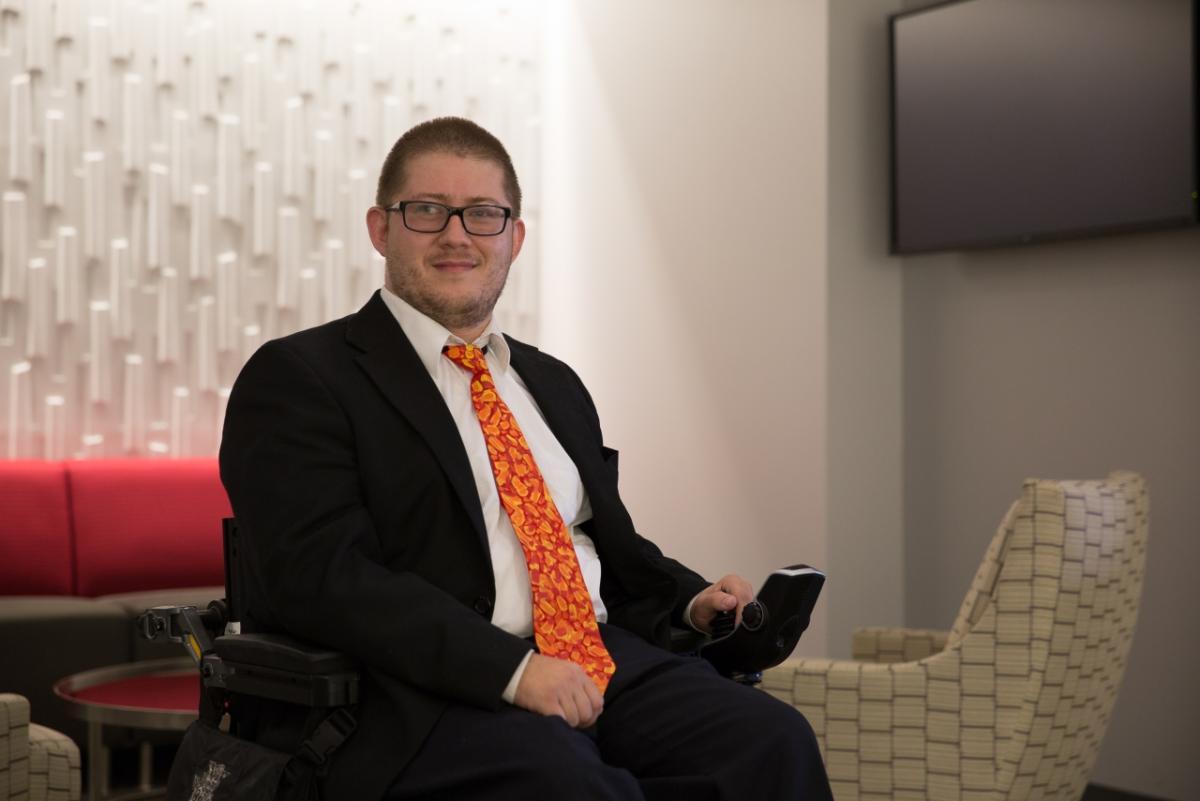 Booz Allen Senior Lead Technologist and Disabilities BRG Co-Chair Eric Wright
For many college grads, employment opportunities, affordable housing, cultural events, and even climate determine where they want to live next. For Booz Allen Senior Lead Technologist Eric Wright, what brought him to Washington, D.C. was its accessible Metro transit system.
Wright has cerebral palsy and needed a subway or other form of public transit to get to and from work.
"I would like to say the world was my oyster, but I couldn't drive -- so only cities with robust transportation systems were an option. I considered New York City, but when I found out that the DC Metro system had an elevator at every station, I chose Washington," he said at a virtual Easterseals event for National Disability Employment Awareness Month.   
Booz Allen has supported Easterseals, a nonprofit providing disability services for veterans and support for military families, seniors, and caregivers, for more than seven years, including the organization's annual advocacy awards dinner highlighting work for military families and people with disabilities.
What accessibility means today
Based on Booz Allen's longstanding partnership and the firm's industry-leading inclusive hiring practices, Easterseals invited the firm to participate and sponsor a panel on accessibility in the workplace. Titled "Candid Conversations: Disability Employment - the Battle for Equal Opportunities and Access," the virtual discussion featured Wright and other disability experts talking about lingering attitudinal barriers, building confidence for the job search, and roadblocks in the physical environment.
Wright no longer needs to be exclusively in a city with accessible transportation, thanks to the ability to work remotely for Booz Allen from his home in Vermont. With the COVID-19 pandemic, many of his colleagues now share his experience with virtual work—both the opportunities and the challenges. 
"What does it mean going to work right now? Logging into Zoom, using chat software—all these need to be accessible too, like putting a ramp onto a building," he said.
Best practices for delivering resources and support
To help employers provide the right support during COVID-19 and beyond, Wright cited the value of:
Expert guidance: Resources from Disability:IN and the World Wide Web Consortium (W3C) Web Accessibility Initiative can help organizations make sure everything from font sizes and color contrast to closed captions meets the Web Content Accessibility Guidelines (WAGC) 2.0 or later, the international and industry standard for web, software, and digital multimedia accessibility.
Dedicated employee resource groups: Booz Allen's Global Disabilities Business Resource Group supports employees with disabilities through:
Leadership and professional development opportunities

Community outreach and partnerships, including an annual Disability Mentoring Day

Advocacy to raise awareness around WCAG 2.0 and digital accessibility
Candid conversations: Most importantly, Wright said, to find out what employees need in terms of accessibility and support, just ask them. "You'll be surprised what you'll learn from someone sharing their day-to-day experiences."
Read more about diversity, equity, and inclusion at Booz Allen.