Taking On More Without Burning Out: Booz Allen's Leading Together Series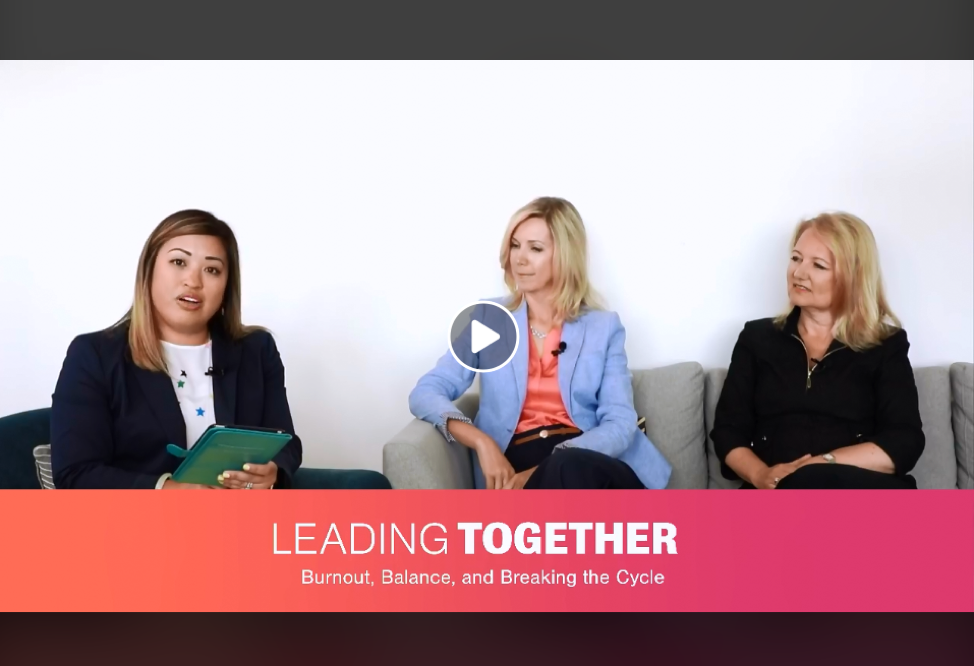 <a href="https://www.facebook.com/boozallen/videos/2240473329339056/"target="_blank">Watch this video on Facebook.</a>
The World Health Organization describes burnout as "extreme workplace stress." According to Harvard Business Review, it has six main causes: workload overload, perceived lack of control, a mismatch between efforts and payoff, lack of a supportive community, lack of recognition and/or fair treatment, and a values mismatch.
A recent study also found that women experience burnout more frequently than men. How can they recognize the signs and mitigate the risks, while still taking on meaningful career opportunities in in a healthy way?
In this episode of "Leading Together," Booz Allen's Chief Diversity Officer Marlene Aquino posed these questions to two leaders from the corporate and nonprofit worlds: Teresa Green, vice president of talent acquisition and staffing at Fannie Mae, and Karen Coltrane, president and CEO of the Leadership Center for Excellence.
Acknowledgement is the first step
When it comes to fighting burnout, early identification is key. "Understand what the symptoms are and how you react to stress," said Aquino. "Understand when you start to feel like you're burning out."
Symptoms include feeling overwhelmed, disengaging from people and projects, getting annoyed over inconsequential things—even, in Coltrane's words, "feeling that I can't get up, I can't face this anymore."
Yet busy schedules can make this a challenge. "You can get so caught up in all that you're doing that you don't have time to recognize it," Green said.
The stigma surrounding burnout complicates its identification even more. "For whatever reason, you're not able to cope with what's on your plate, and who wants to admit that?" said Coltrane.
Adjusting priorities and expectations
How can women advance in their careers without getting burned out? Coltrane relies on a philosophy of "done but not perfect." For work projects, "a lot of times 30, 50, 80 percent is progress, and that's what's most important."
She presented baseball as an analogy: "You can be an outstanding hitter but only hit the ball a third of the time."
Prioritization is key, Green said. "I give myself permission to say no to things"—both social- and work-related. She also recommended asking colleagues for advice on getting tasks and projects accomplished. And as you get further in your career, delegate these tasks to others who would benefit from the learning experience.
"As leaders, we tend to take a lot onto our own shoulders," Green explained. "But the most effective leaders will empower their teams and get work done through others as well."
For more insights—including how to set an example for those you lead and ways to approach the boss with burnout issues—watch the full video.
Aired on the third Thursday of every month, "Leading Together" profiles women carving out new career paths, taking advantage of their unique leadership styles, and overcoming the challenges of managing a career.
Visit Booz Allen's website to learn how women are leading at Booz Allen.