Society of Asian Scientists and Engineers Recognizes 5 Booz Allen Employees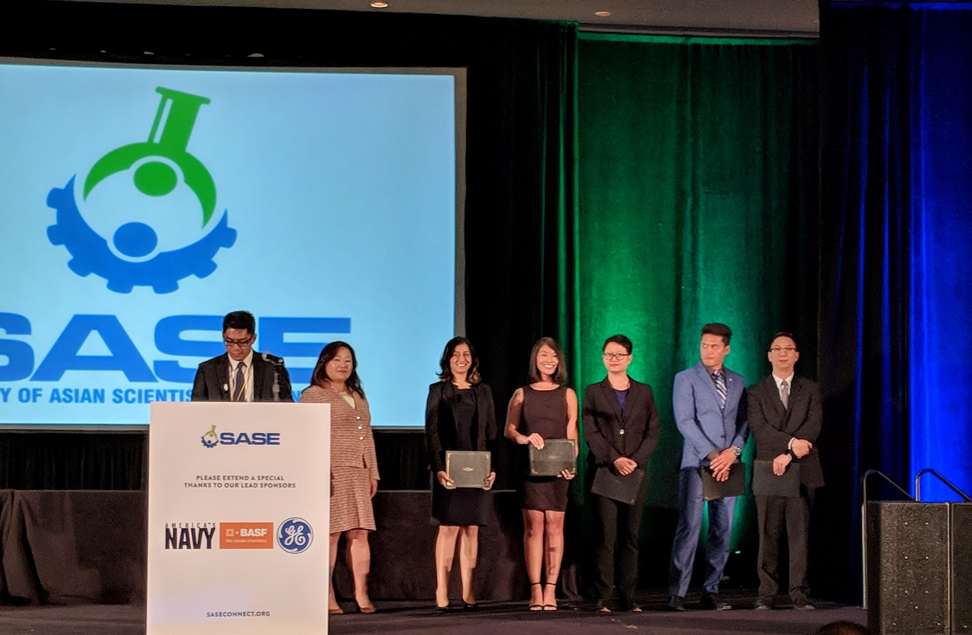 Pictured (from left to right): SASE presenter, Suki Han, principal at Booz Allen and the Booz Allen awardees, Shruti Shah, Stephanie Ling, Regina Lam, Tamim Akimi and Brian Kawamura.
The percentage of Asian Americans in science and engineering occupations more than doubled from 1993-2010—increasing from 9.1 percent to 18.5 percent.1
The Society of Asian Scientists and Engineers (SASE) has recognized five Booz Allen employees for their contributions as science and engineering professionals to academia, local communities, and the global business world.
Winners of 2018 SASE Awards include:
Brian Kawamura
Regina Lam
Shruti Shah
Stephanie Ling
Tamim Akimi
Award recipients were honored at the SASE National Conference Oct. 4–6, 2018 in Schaumburg, Illinois. The event is the largest conference and career fair for Asian Americans in the United States and recognizes leaders at the collegiate and professional levels.
The 2018 SASE Awards represent the latest of many recognitions for Booz Allen employees. In 2017, SASE recognized several Booz Allen employees in the categories of Promising Professional, Professional Achievement, and Career Achievement awards.
"Diversity has always been one of our firm's guiding values," said Suki Han, principal at Booz Allen, who presented the awards to the awardees. "Our differences lead to unique ways of thinking and approaching challenges—something we truly value as a multicultural community of problem solvers."
Read about the SASE Awards and Booz Allen's commitment to a culture of diversity and inclusion, here.
1https://www.nsf.gov/statistics/seind14/index.cfm/chapter-3/c3s5.htm#s2