Registration Open for Renewable Energy Markets Asia
We are excited to announce that registration is now open for REM Asia, taking place at the Sofitel Singapore City Center on 28 April.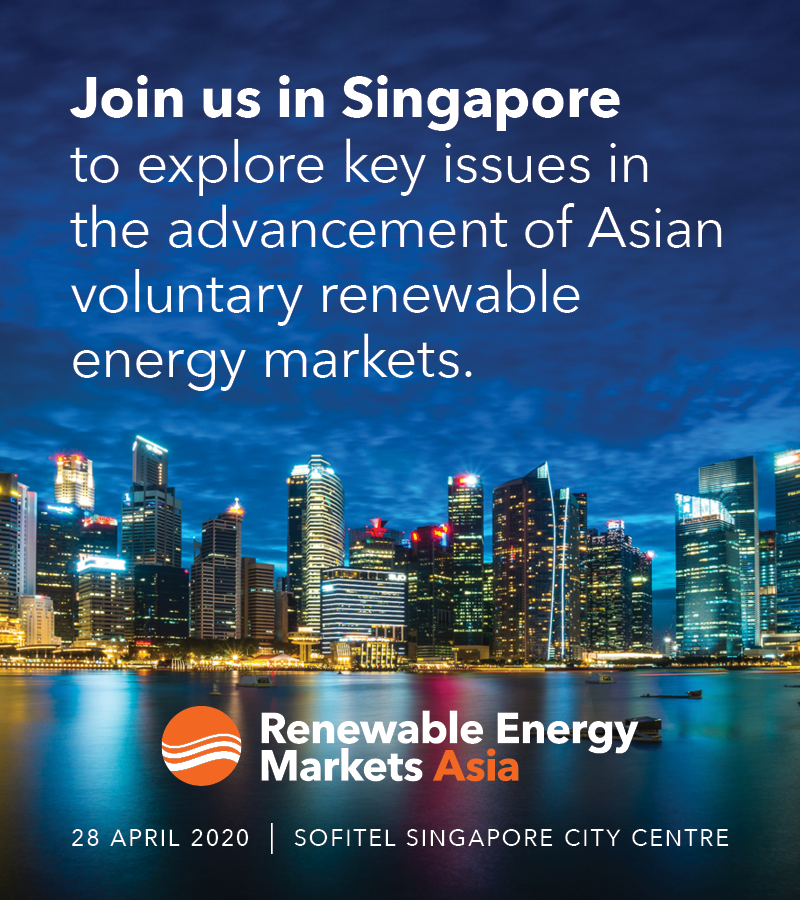 Center for Resource Solutions looks forward to joining you for this groundbreaking inaugural conference focused exclusively on Asian renewable energy markets. REM Asia will be a regional one-day event that features keynotes and panel discussions offering in-depth exploration of key issues affecting the advancement of Asian voluntary renewable energy markets, including:
The Role of National, Provincial, and Local Governments in Supporting Voluntary Markets
Spotlight on Asia Regional Development of Energy Attribute Certificate Systems
Corporate Purchasing Options Across Asia
Important Regional Policy Updates Impacting Voluntary Markets
New Procurement Models and Innovation to Unlock Demand
Key Players and Next Steps for Facilitating Asian Market Development
Case Studies From Local, Regional, and Global Voluntary Markets
Don't miss this chance to join the conversation driving the Asia Pacific region's clean energy revolution.
Learn More and Register at www.renewableenergymarkets.com/asia/