Newsy Highlights Summer Games and the Winning Drone Solution That Could Change Lives of the Warfighter
Newsy Highlights Summer Games and the Winning Drone Solution That Could Change Lives of the Warfighter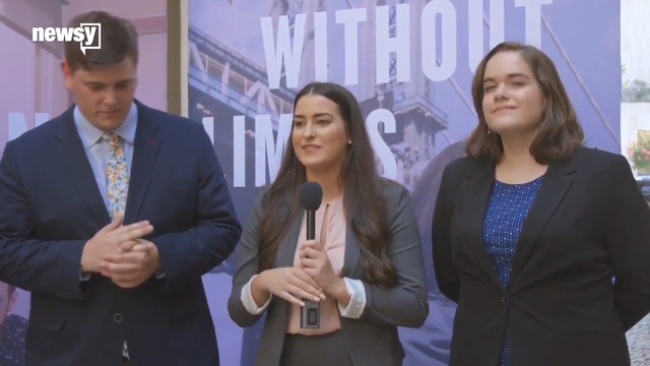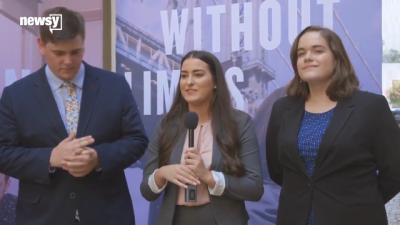 Summary
Generation Z represents today's students and tomorrow's workers. According to a survey by software marketing company Marketo, they're future-focused realists with a drive to create things, and a majority (60%) want their jobs to impact the world. Does the terrain ahead present clear passage, or a possible ambush? Thanks to the winning project of the Booz Allen Summer Games intern challenge, ground commanders in war zones will be able to make decisions like this in minutes, rather than hours, with a portable reconnaissance device that's easy to assemble and repair. Chase Seals, host of Newsy's show "The Why," took time to hear from senior leaders on the success of the program and impact of the winning solution through eyes of the winning Summer Games interns. The full video can be found here, with the summary of the conversations, below.
Tuesday, September 11, 2018 - 3:25pm
A summer project that saves lives
"We designed a drone from scratch," said intern Robyn Kincade, a member of the winning team from Huntsville, AL. "It's modular, tool less, snap able, and super easy to put together. Everything is 3D printable."
The drone responds to the need to get servicemembers better intel, faster, out in the field. 
"The problem we started with was: How do we get this thing into their hands faster? And the way for them to do that is to carry it," said intern Ryan Fernandez. "So we had to make it lightweight."
Every aspect of the drone was designed with practicality in mind.
"We wanted everything to be easy to assemble so everything could be snapped together without tools," said intern Bradley Evans. "Then, with the 3D printing, if something breaks, it can be fixed by simply printing off a new part and then replacing that part within the drone."
Solving real-world problems
Intern teams were given timely, complex challenges to solve from Booz Allen professionals across sectors and around the world.
"We use crowdsourcing technologies to go out to all of our business leaders and ask them: What are the tough problems you're trying to solve? Where could you use a team this summer to really make a dent on those problems?" said Booz Allen Talent Strategy Officer Aimee George Leary.
Training and testing the innovators of tomorrow
Since 2014, the Summer Games challenge has engaged university students from across the country to respond to major world problems through collaboration and elaboration. This year, 400 interns were chosen from 7,000 applicants. The ten teams who made the final cut presented to senior Booz Allen leadership at Booz Allen's McLean, Virginia headquarters in August 2018.
"This has really given me a sense of what it's like to be on a team and what it's like to actually make real things and help people in a real way," said Catherine Henderson from the Huntsville team.
But the students aren't the only ones who benefit. "We're able to take some of the solutions back to our clients," said Leary. "We've really seen a tremendous value to the program."
To learn more about other key innovations from Booz Allen's 2018 Summer Games interns, read more, here.