NBCUniversal Kicks off 9th Annual "Green Is Universal" Holiday Campaign in Partnership With Arbor Day Foundation
NBCUniversal Kicks off 9th Annual "Green Is Universal" Holiday Campaign in Partnership With Arbor Day Foundation
NBCUniversal commits to share 25,000 trees in hurricane ravaged communities to support Arbor Day Foundation's national campaign to restore landscapes destroyed by hurricanes in 2017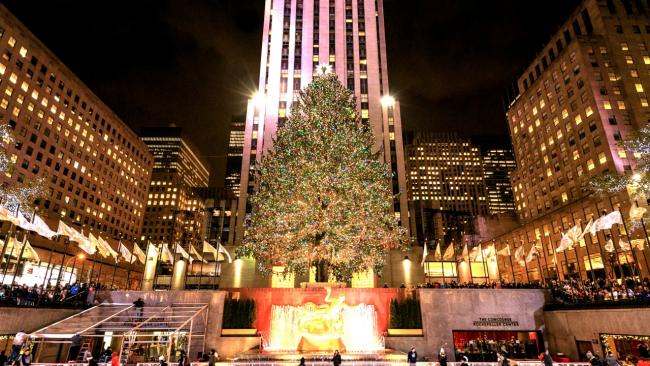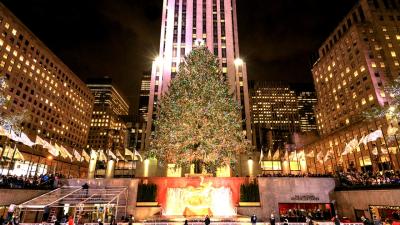 Monday, November 27, 2017 - 8:00am
#ShareATree Social Media Campaign Engages Viewers to Select and Share Trees to Support the Campaign Through the Holiday Season
LINCOLN, Neb., November 27, 2017 /3BL Media/ –  The Arbor Day Foundation is partnering with NBCUniversal for the ninth annual "Green Is Universal" holiday campaign. NBCUniversal will support tree-planting efforts to promote recovery in disaster-stricken areas brought on by the 2017 hurricanes Harvey, Irma and Maria.  As part of the partnership, NBCUniversal has committed to placing 25,000 trees in the hands of homeowners in the affected areas. People from around the country can get involved and show their support by visiting www.greenisuniversal.com to select a tree image to post online using #ShareATree from November 27-December 25. Each share will contribute to the Arbor Day Foundation's tree-planting efforts, funded by a $25,000 donation from NBCUniversal.
"Comcast NBCUniversal supports Arbor Day Foundation's mission to restore the landscapes of communities destroyed by hurricanes this year," said Monique Carswell, Director, Sustainability & Corporate Social Responsibility, NBCUniversal. "We hope our #ShareATree Campaign will not only engage people, but inspire them to ask how they can further help support the Arbor Day Foundation and their efforts."
Last month, in the wake of hurricane devastation in Texas, Florida and Puerto Rico, the Arbor Day Foundation unveiled a brand-new hurricane tree recovery campaign to get millions of trees back in the ground. The hurricanes damaged and destroyed millions of trees in yards, parks and forests across the states and territory. Insurance will often cover the cost to rebuild structures, but not the trees and landscapes of a community.
"We are grateful for NBCUniversal's commitment this holiday season to get trees back in the ground in areas ravaged by Hurricanes across the United States," said Dan Lambe, Arbor Day Foundation president. "Their support and the actions of their viewers taking part in their "#ShareATree Campaign" will make a true difference in the lives of people effected by the recent natural disasters."
The hurricane tree recovery campaign, which is part of the Arbor Day Foundation's Community Tree Recovery program, will not only be helping the states of Florida and Texas and the territory of Puerto Rico, but will also be assisting other communities devastated by natural disasters that occurred in 2017.
To see how you can get involved and make an immediate impact, please visit arborday.org/hurricanes.
###
About the Arbor Day Foundation
Founded in 1972, the Arbor Day Foundation has grown to become the largest nonprofit membership organization dedicated to planting trees, with more than one million members, supporters, and valued partners. Since 1972, more than 300 million Arbor Day Foundation trees have been planted in neighborhoods, communities, cities and forests throughout the world. Our vision is to help others understand and use trees as a solution to many of the global issues we face today, including air quality, water quality, climate change, deforestation, poverty and hunger.
As one of the world's largest operating conservation foundations, the Arbor Day Foundation, through its members, partners and programs, educates and engages stakeholders and communities across the globe to involve themselves in its mission of planting, nurturing and celebrating trees.
More information is available at arborday.org.
About NBCUniversal
NBCUniversal is one of the world's leading media and entertainment companies in the development, production, and marketing of entertainment, news, and information to a global audience. NBCUniversal owns and operates a valuable portfolio of news and entertainment television networks, a premier motion picture company, significant television production operations, a leading television stations group, world-renowned theme parks, and a suite of leading Internet-based businesses. NBCUniversal is a subsidiary of Comcast Corporation. To learn more visit: www.nbcuniversal.com