National Grid and NYSERDA Announce Clean Heating and Cooling Demonstration Projects for Long Island Residents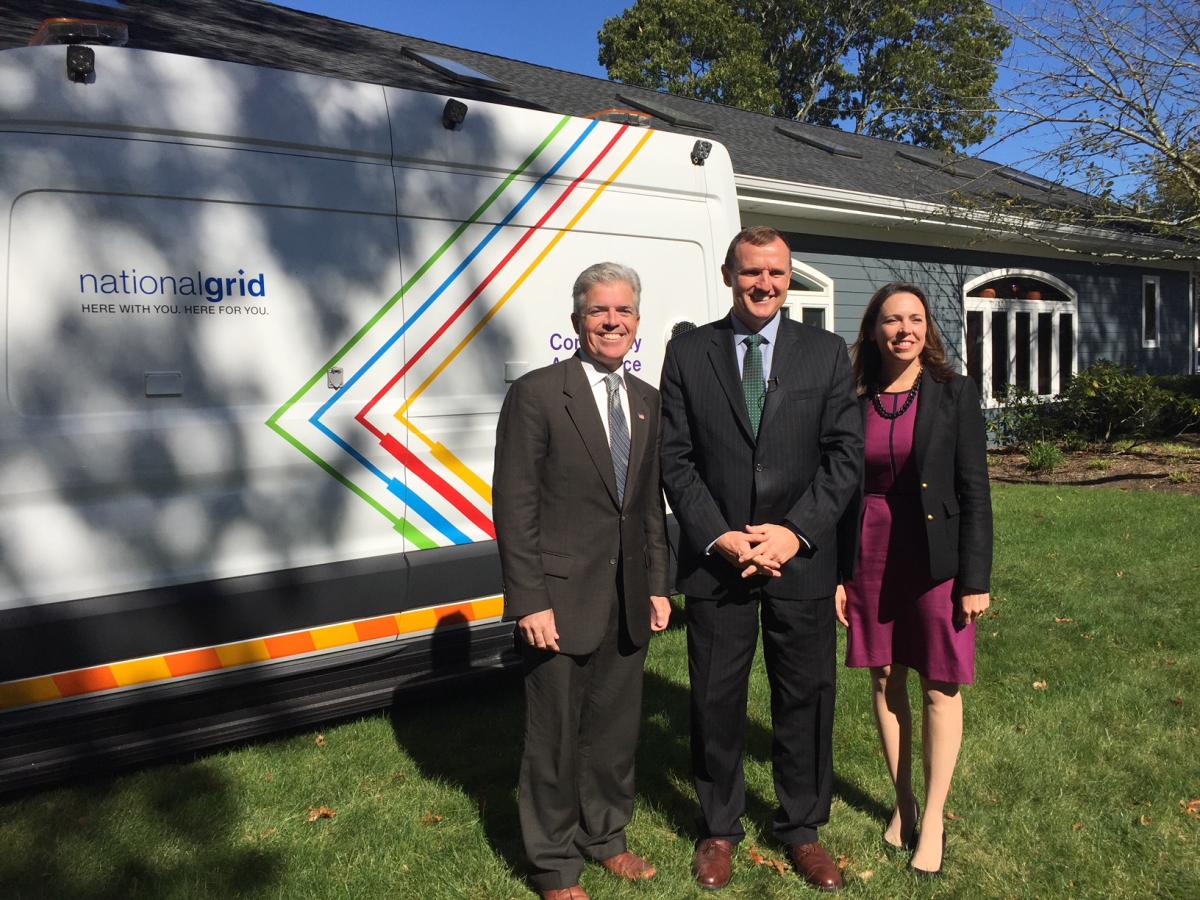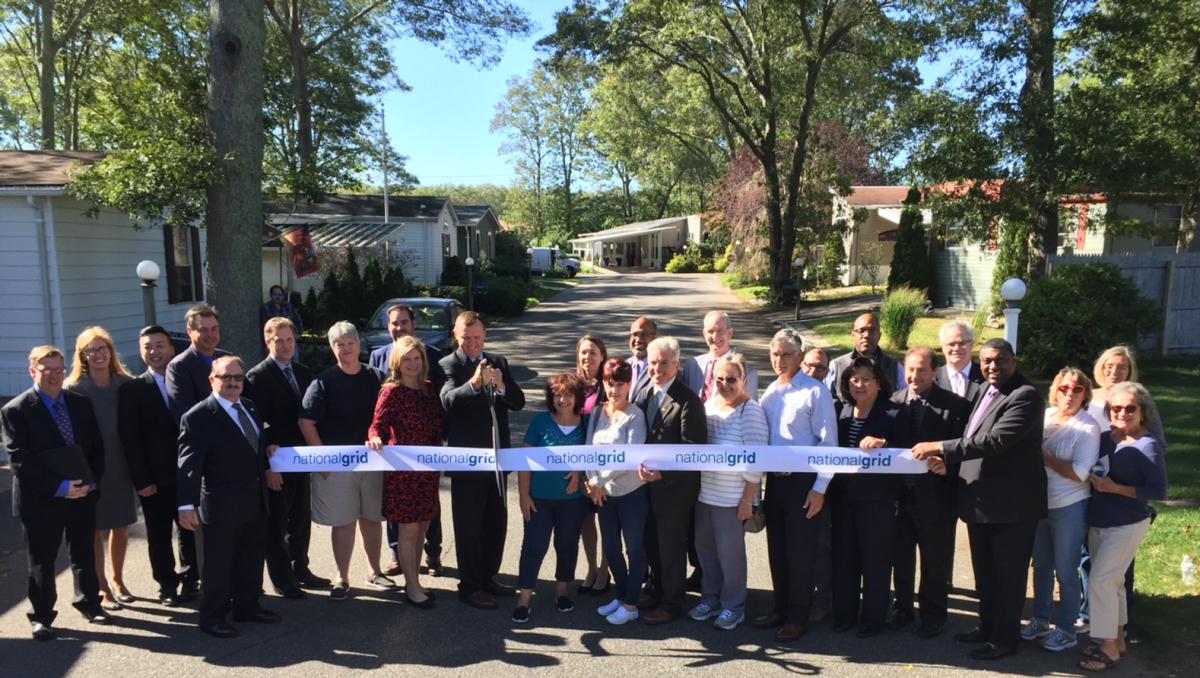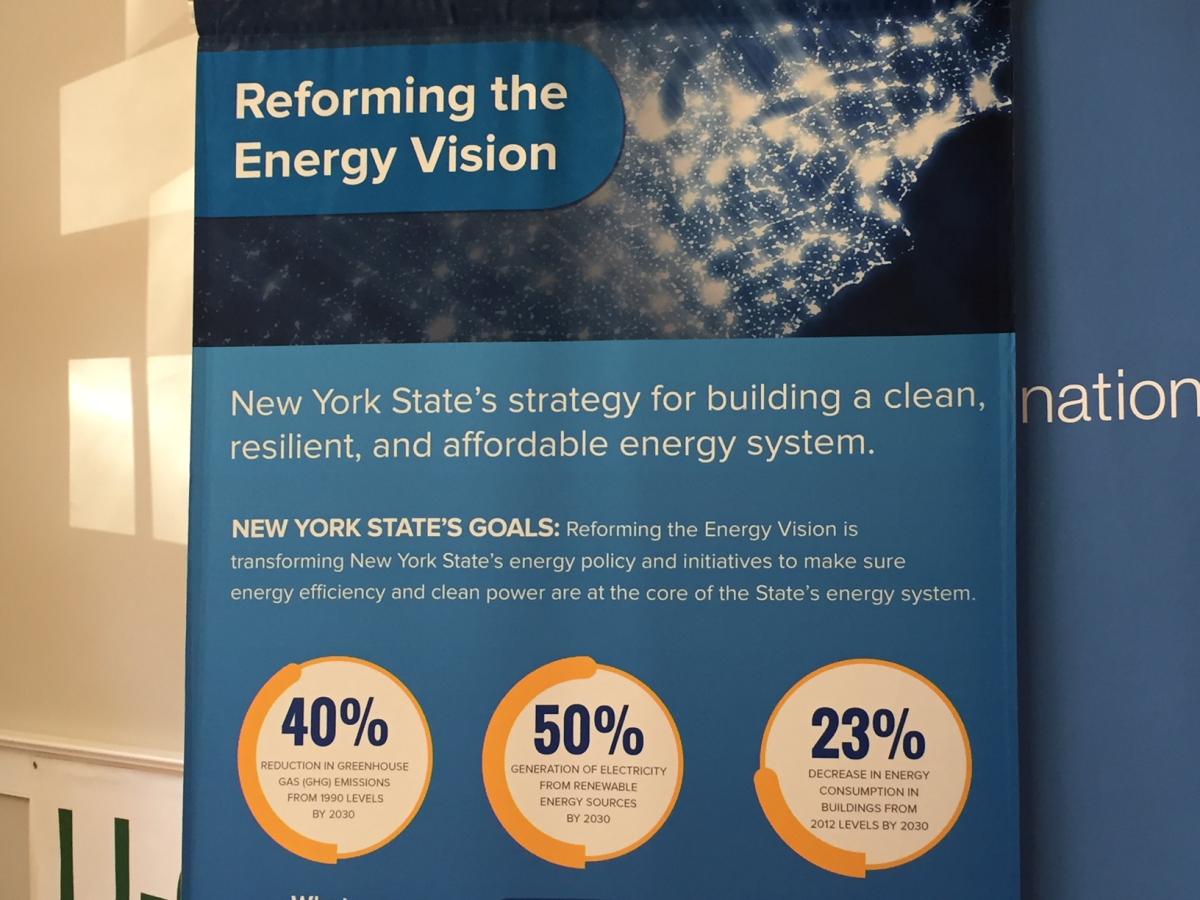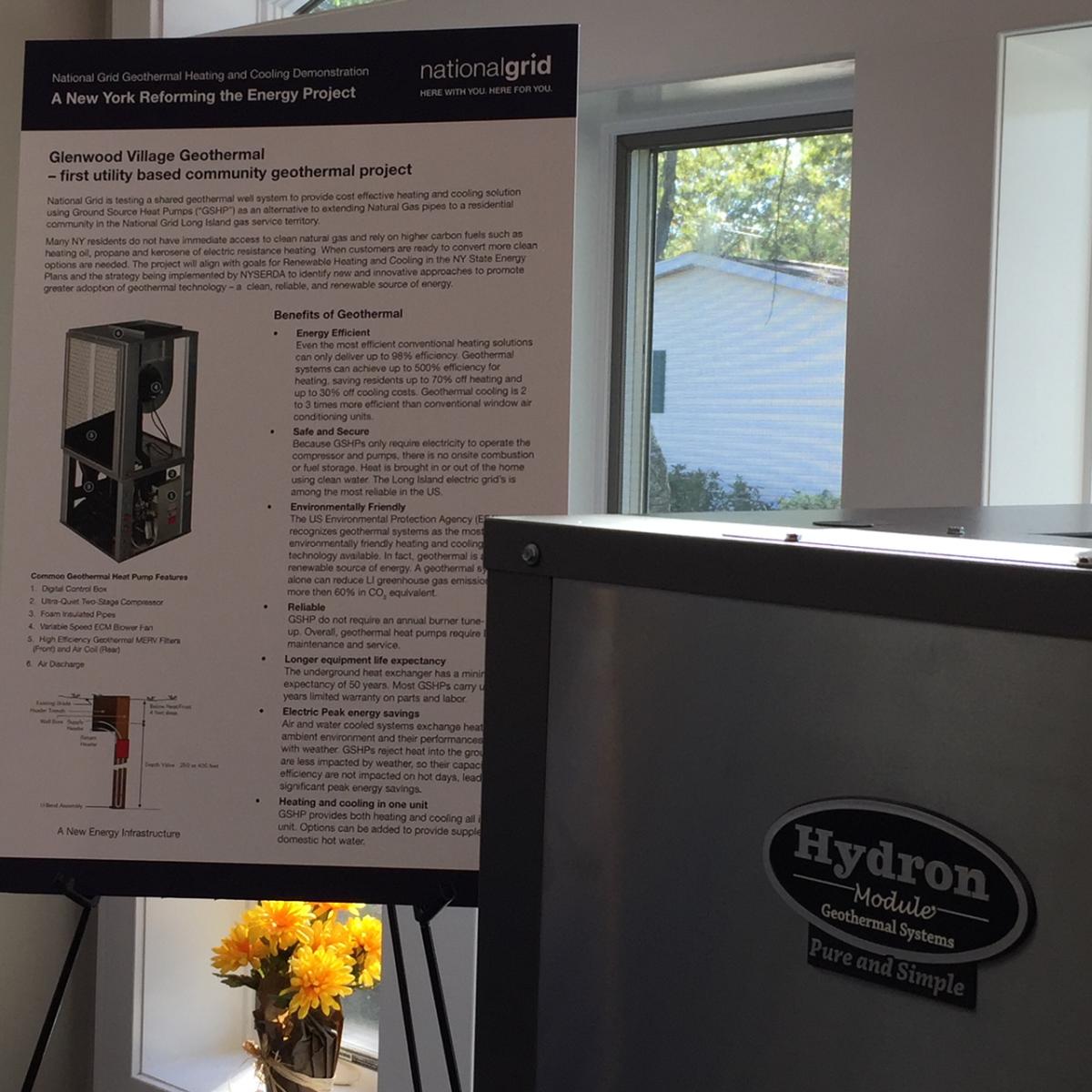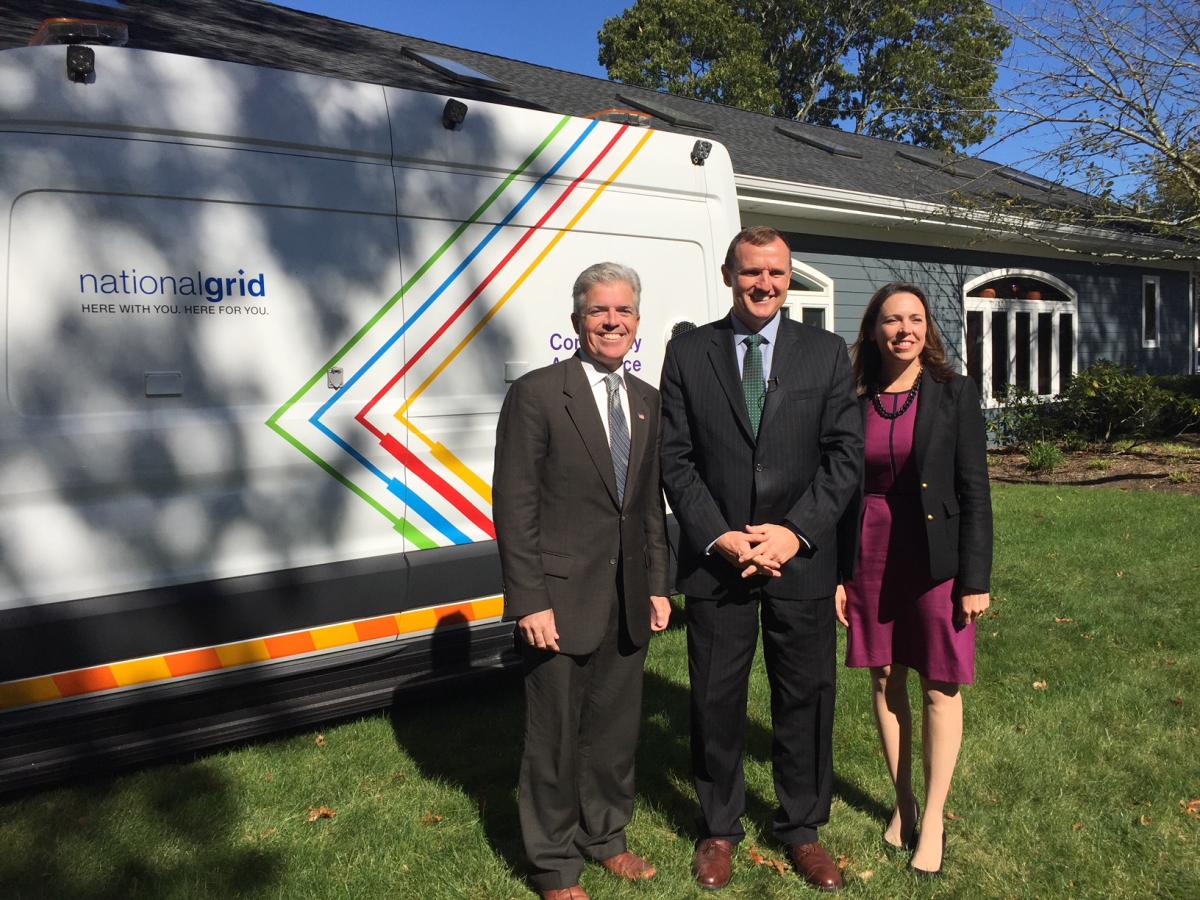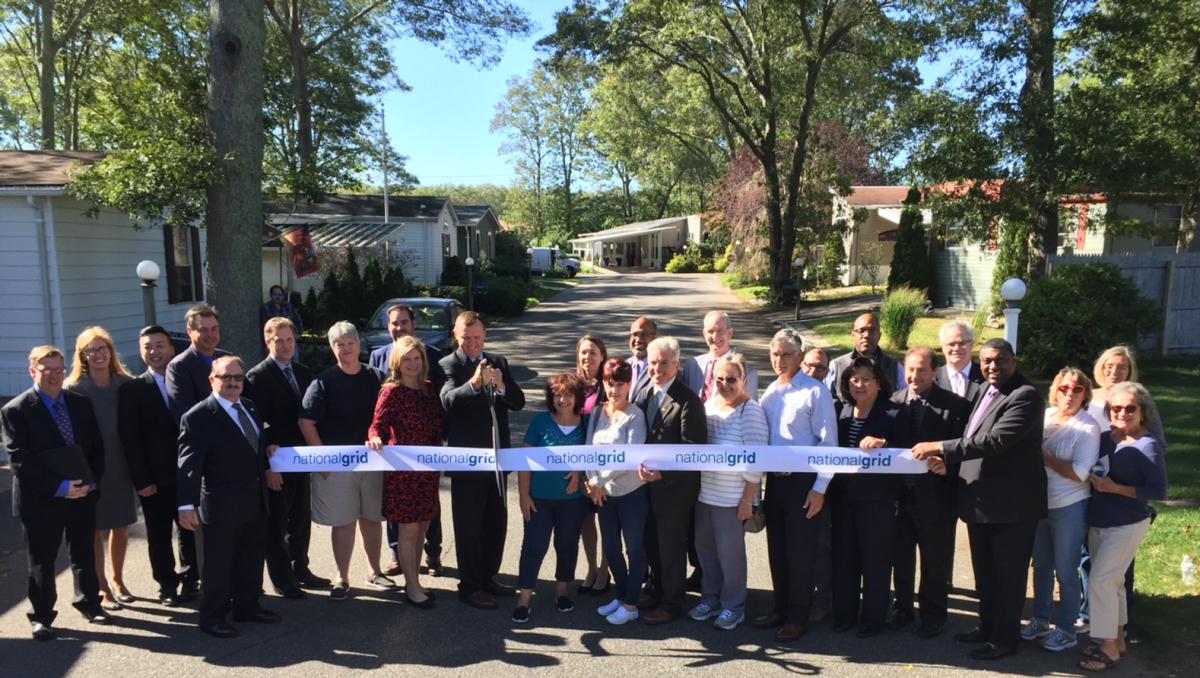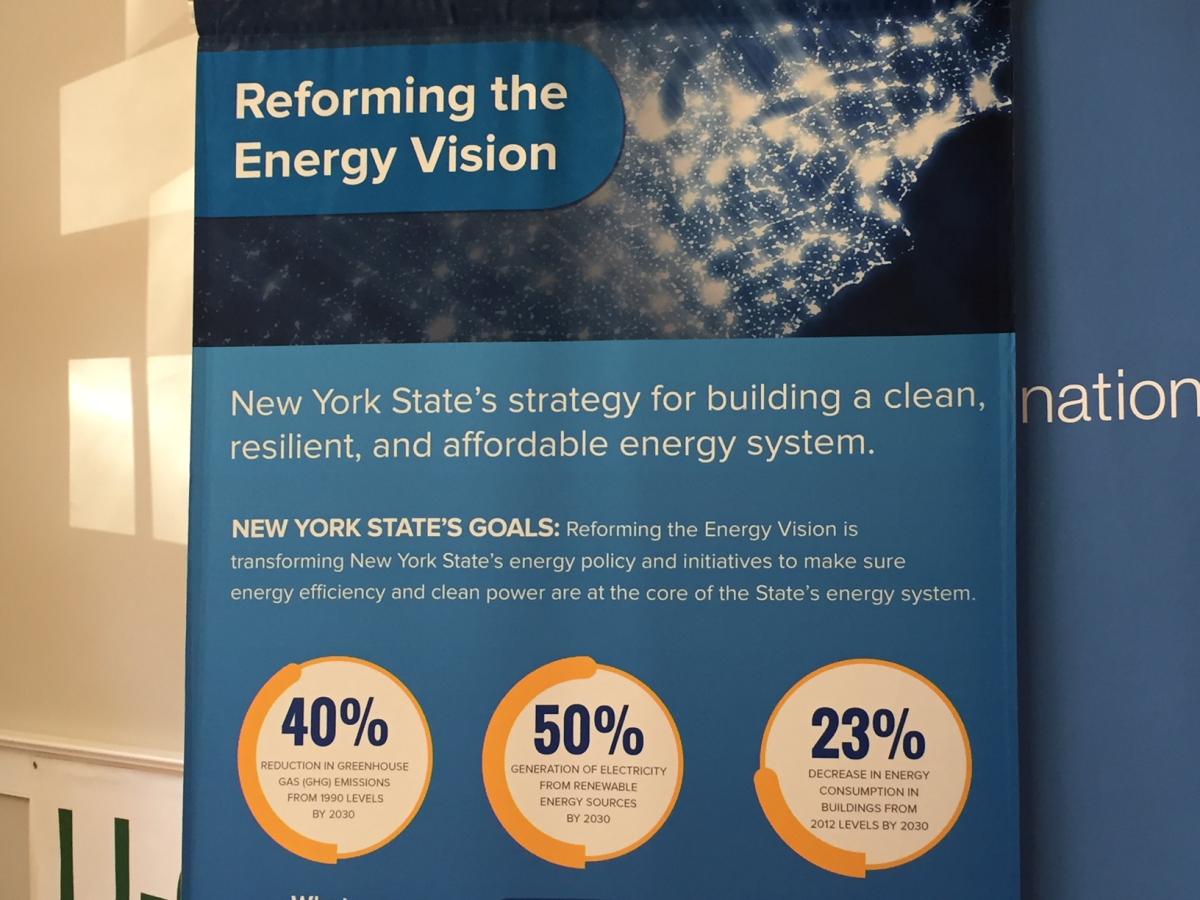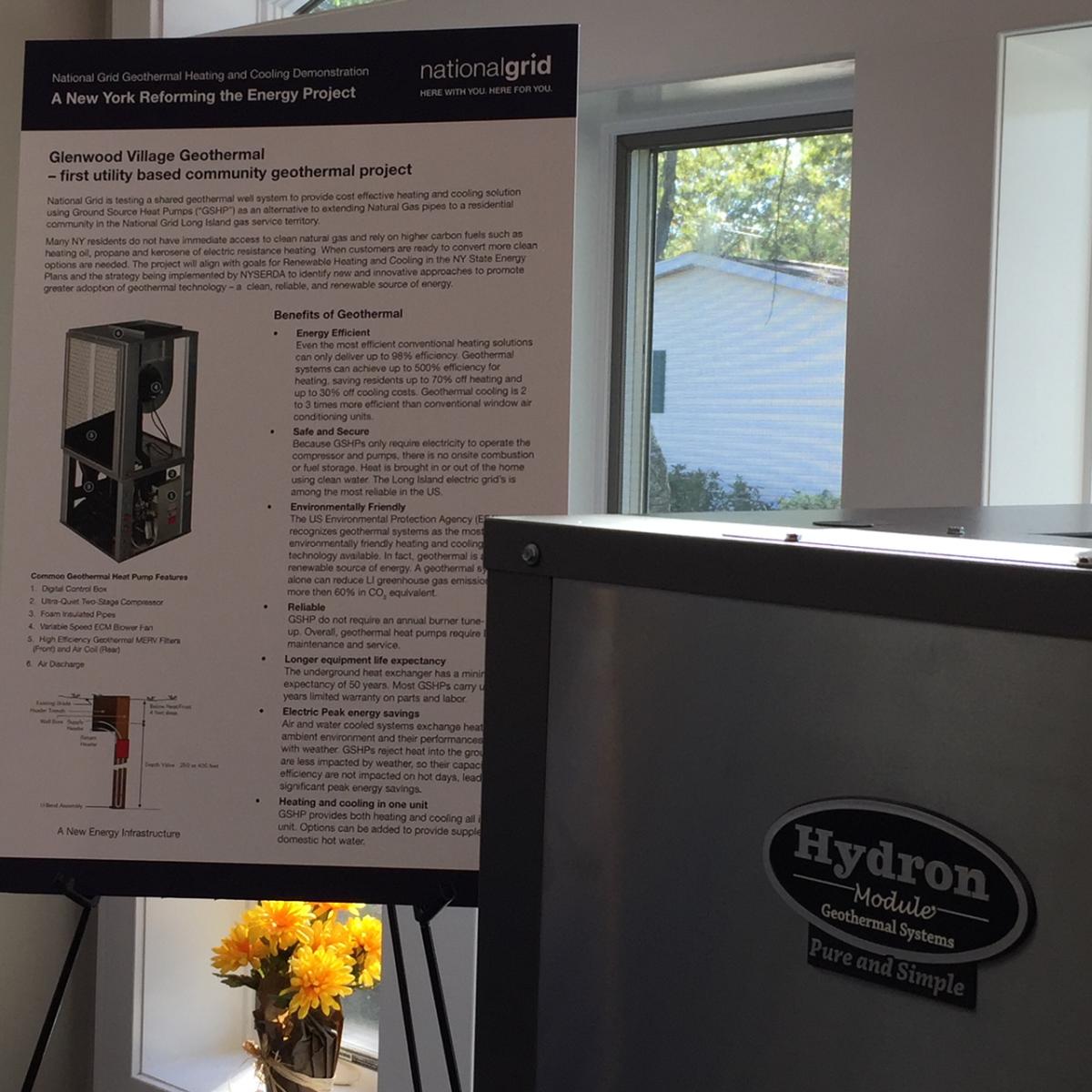 55 and over community hosts National Grid's first installation – NYSERDA launches additional projects throughout Long Island
Installations support Governor Cuomo's goal to reduce greenhouse gas emissions 40 percent by 2030
October 23, 2017 /3BL Media/  - National Grid and the New York State Energy Research and Development Authority (NYSERDA) today announced two demonstration projects that will provide clean heating and cooling systems (geothermal) to Long Island residents.
National Grid New York President Ken Daly and NYSERDA President and CEO Alicia Barton attended the ribbon-cutting of National Grid's innovative demonstration project that will provide cost-effective, renewable clean heating and cooling technology to ten residents in Glenwood Village, a 55 and over community. At the same time, NYSERDA announced the first five of 35 sites on Long Island that will receive heating and cooling systems under the State's own demonstration project. National Grid and NYSERDA will collaborate on collecting performance data and analyzing the information for all installations.
Currently, fossil-fuel based thermal energy – primarily natural gas (which is the cleanest fossil fuel), propane and oil – is the main energy source for space heating and domestic hot water in the residential and commercial sectors. It is responsible for about one-third of New York's energy-related greenhouse gas emissions. Clean heating and cooling technologies such as ground source heat pumps and solar hot water provide environmental benefits, energy bill savings, increased comfort levels and health benefits compared to conventional heating and cooling technologies Increasing the use of clean heating and cooling systems will play a major role in achieving Governor Andrew M. Cuomo's clean energy goal to reduce greenhouse gas emissions 40 percent by 2030.
"As a large energy company right here on Long Island, we believe we can help facilitate the development and adoption of geothermal heating and cooling systems," Mr. Daly said. "This is an investment in the future of clean energy and the future of our customers not only on Long Island, but across New York State. We have always provided customers with clean natural gas, and are now demonstrating the opportunity to provide customers who currently live beyond our gas distribution network with another clean, reliable low-cost heating and cooling alternative in the future."
Ms. Barton said, "National Grid's demonstration project is a great example of how utilities are providing support for new clean energy technologies that can provide energy bill savings, increased comfort levels and a cleaner, healthier environment. NYSERDA is pleased to build on this momentum across Long Island with the State's demonstration projects and to partner with National Grid to demonstrate the performance of heating and cooling technologies that will support the Governor's goal to reduce greenhouse gas emissions."
National Grid Demonstration Project
Glenwood Village is part of an innovative three-year Reforming the Energy Vision (REV) demonstration project that is bringing heating and cooling to ten customers. National Grid installed a shared system (community loop field system) providing heating and cooling to all ten homes. Previously, these customers did not have a cost-effective way to benefit from natural gas heat due to their location being too far away from National Grid gas distribution pipelines. They currently heat their homes with propane and cool their homes using electric air conditioning units.
The goal of the project is to gather detailed data on cost, effectiveness and customer satisfaction and ultimately determine, in collaboration with the New York State Public Service Commission and NYSERDA, whether the project can be replicated on a larger scale. The project is an outgrowth of National Grid's rate case approval last year and supports Governor Cuomo's REV strategy.
NYSERDA's Long Island Installations
NYSERDA will install 35 clean heating and cooling systems throughout Long Island, with five locations identified to date. The remaining sites will be selected in the upcoming months. The installations will be performed by Applied Energy Group, with financial incentives provided directly from PSEG Long Island's Cool Homes & Home Performance with Energy Star rebate programs. The PSEG Long Island Cool Homes program provides incentives for residential cooling systems, including geothermal heat pumps.
For customers outside Long Island, NYSERDA has up to $15 million available in rebates for the installation of ground source heat pump systems (a type of clean heating and cooling technology) for residences, businesses and institutions. Rebates are available to qualified installers for two years or until all funds have been exhausted. The total amount of the rebate will be deducted from the total cost of the system, thereby passing the savings along directly to consumers. The funding opportunity followed the release of the State's Renewable Heating and Cooling Policy Framework, which outlined various options to jump start the clean heating and cooling industry and stimulate the clean energy economy.
"When the Public Service Commission ordered this pilot program last December, it directed the companies to explore the use of geothermal technologies to avoid the need for additional gas pipeline infrastructure and reduce gas consumption," said Commission Chair John B. Rhodes. "This pilot program is an important step in furthering the state's policy goals of encouraging the use of clean, renewable energy while increasing cost-effective technologies and affordability."
Michael Voltz, director of energy efficiency and renewables for PSEG Long Island said, "PSEG Long Island provides extensive support for the installation of geothermal heat pumps, delivering more than $1.3 million in rebates for the installation of 611 systems since 2014. These clean-energy systems provide savings for customers while reducing consumption of fossil fuels."
Brian Stark, owner of Glenwood Village said, "This is like winning the lottery! By offering our residents cutting edge geothermal technology, they'll be able to cost effectively heat and cool their homes and be less dependent on fossil fuels, which means less trucks in our community ... it's a real win-win."
Bill Nowak, Executive Director, NY-GEO said, "NY-GEO is excited that National Grid is embracing geothermal heating and cooling for this project.  We believe geothermal is the best way to save money for National Grid's customers while reducing greenhouse gas emissions at the same time." 
Marcia Bystryn, President of the New York League of Conservation Voters said, "Getting to an 80 percent reduction in greenhouse gas emissions by 2050 and reaching our ambitious renewable energy generation goals will require innovation and also collaboration between government and the private sector. We are pleased to see National Grid moving ahead with this Reforming the Energy Vision Demo project to create a geothermal heating and cooling system at a 55 and over community in Riverhead."
Ground source heat pumps provide space heating and cooling, and, in some cases, hot water for residential and commercial buildings. The technology uses an indoor heat pump unit and a heat exchanging ground loop buried underground (or underwater) to transfer thermal energy between and amongst the ground and the building. The variation in subsurface and/or groundwater temperatures remains constant across seasons—typically around 55 degrees Fahrenheit.
About National Grid 
National Grid (LSE: NG; NYSE: NGG) is an electricity, natural gas, and clean energy delivery company that supplies the energy for more than 20 million people through its networks in New York, Massachusetts, and Rhode Island. It is the largest distributor of natural gas in the Northeast. National Grid also operates systems that deliver gas and electricity across Great Britain. 
National Grid is transforming its electricity and natural gas networks to support the 21st century digital economy with smarter, cleaner, and more resilient energy solutions. Read more about the innovative projects happening across our footprint in The Democratization of Energy, an eBook written by National Grid's US president, Dean Seavers.
For more information please visit our website: www.nationalgridus.com. You can also follow us on Twitter, watch us on You Tube, friend us on Facebook and find our photos on Instagram.
About NYSERDA
NYSERDA, a public benefit corporation, offers objective information and analysis, innovative programs, technical expertise, and funding to help New Yorkers increase energy efficiency, save money, use renewable energy, and reduce reliance on fossil fuels. NYSERDA professionals work to protect the environment and create clean-energy jobs. NYSERDA has been developing partnerships to advance innovative energy solutions in New York State since 1975. To learn more about NYSERDA's programs and funding opportunities, visit nyserda.ny.gov or follow us on Twitter, Facebook, YouTube, or Instagram.
###