MilliporeSigma's Jeffrey Whitford Named to Fast Company's 'Most Creative People in Business' List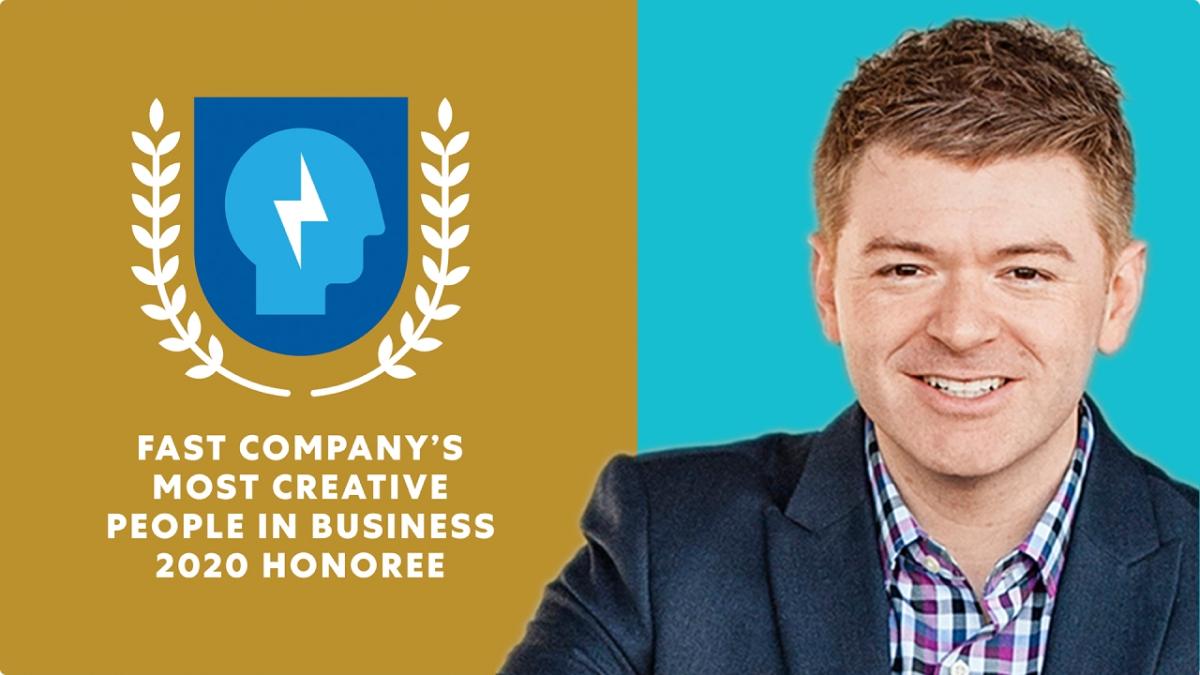 MilliporeSigma's Jeffrey Whitford Named to Fast Company's 'Most Creative People…
Jeffrey Whitford has been named to Fast Company's prestigious Most Creative People in Business list for 2020. Whitford heads MilliporeSigma's sustainability, social business innovation and branding functions. The annual selection honors an influential group of leaders from a broad range of global industries, including technology, healthcare and more.
"At MilliporeSigma, we strive to develop new technologies and frameworks that create a more sustainable world — fueled by science and technology as a force for good, impacting millions of lives each day," said Whitford. "Our work here is not done. The challenge now is to raise the bar even higher. I share this award with our MilliporeSigma colleagues who live our commitment to sustainability and social business innovation."
Recognition from Fast Company supports MilliporeSigma's commitment to furthering innovation globally and highlights its corporate responsibility advancements. Whitford was named to this year's list for his team's development and implementation of MilliporeSigma's strategic programs in green chemistry, biopharmaceutical product recycling, environmental sustainability and social responsibility. 
Whitford and his team:
Launched MilliporeSigma's Cyrene™ solvent, the first-of-its-kind bio-derived, renewably sourced solvent that allows scientists to improve the safety of their processes and reduce the environmental impact of their research and manufacturing.
Created MilliporeSigma's DOZN™ web-based scoring matrix, which allows users to calculate the green scores of their processes and products so they can increase their sustainability.
Initiated a framework through MilliporeSigma's Design for Sustainability Consultancy, to help green chemistry experts develop, scale-up, source and accelerate products ranging from more effective and environmentally-friendly rodent control to improved industrial applications.
Introduced MilliporeSigma's SMASH Packaging program, which helps reduce the use of unnecessary containers that are too big or too heavy and needlessly consume resources.
Increased the visibility of MilliporeSigma's BioPharma Recycling Program. Working with more than 20 biomanufacturing sites since 2015, MilliporeSigma has helped transform more than 5,000 tons of plastic waste into new products with a third-party recycling partner to create retaining walls, plastic lumber, speed bumps and pallets.
When asked, Fast Company Editorial Director Jill Bernstein said the award is for a very rare combination of innovation and impact. "Jeffrey's work of the past year is a perfect example of this," she added.
Each year, Fast Company's editors present a new selection of people chosen according to a proprietary methodology.