Meet a Couple of Food Entrepreneurs and Their New Products: Soft Drinks TÅPPED From Trees and Spreads Made With Nuts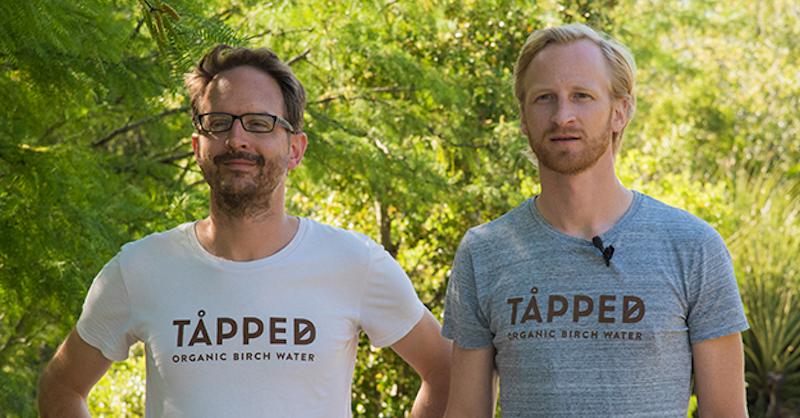 Meet a Couple of Food Entrepreneurs and Their New Products: Soft Drinks TÅPPED …
After the birth of his first child, soft drink industry veteran Paul Lederer found himself thinking about eating and drinking healthier. He started to look for alternative drink options and couldn't find something that appealed to him.
"Everything seemed to compromise somehow," he said. "I was drinking a lot of coconut water, but the flavors just didn't blend well. Ginger beer's great, but it was loaded with sugar."
So he turned to a solution rooted in centuries-old tradition: tapping into birch trees for their clear sap. Nordic people have long been drinking birch water for its rejuvenating properties – and the elixir was the ideal answer to his quest for a healthy beverage that's not overly sweet.
And there was a plus. Because the 30-year-old trees are not harmed by sap-harvesting, it's a sustainable way for forest owners in Finland to monetize their land as demand decreases for paper in a digital age.
And thus a business was born. TÅPPED Organic Birch Water is now one of eight emerging nutrition, health, and wellness brands competing in the collaborative incubator program PepsiCo Nutrition Greenhouse.
The Nutrition Greenhouse offers these entrepreneurs unprecedented access to PepsiCo's wealth of experts–everything from marketing insights and consumer testing, to legal and financial advice, to nutritional expertise, to making introductions for new international distribution channels. As a result, PepsiCo is able to identify and nurture emerging and breakthrough brands that are focused on delivering convenient and healthy foods.
Read the full article on PepsiCo.com.