IDEAcademy Inspires Audience to "Think. Again."
Leadership Development Event Features Dr. Clayton Christensen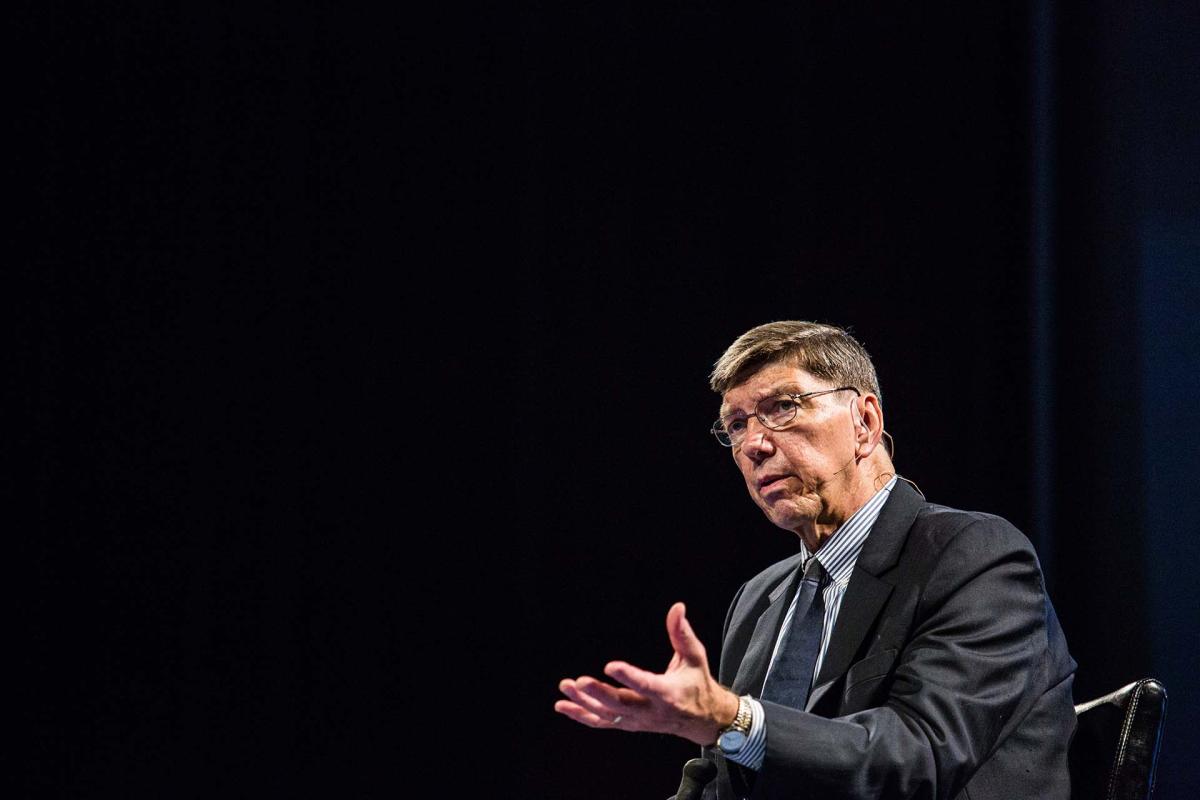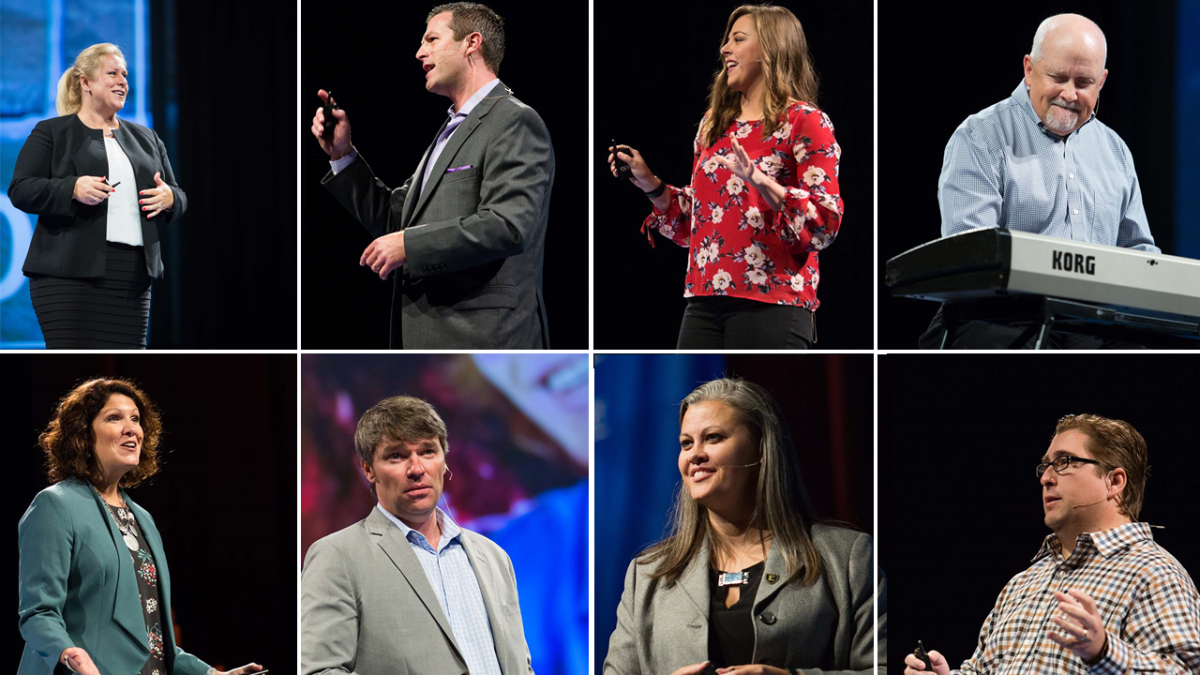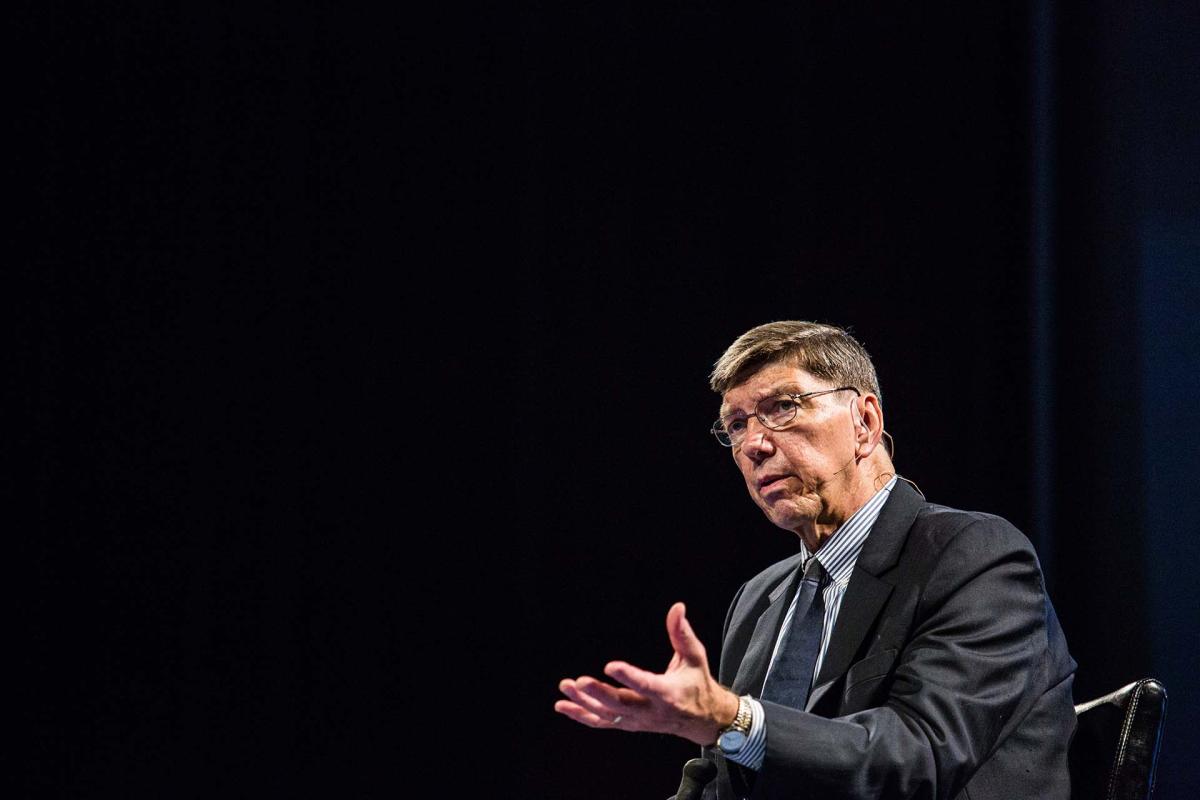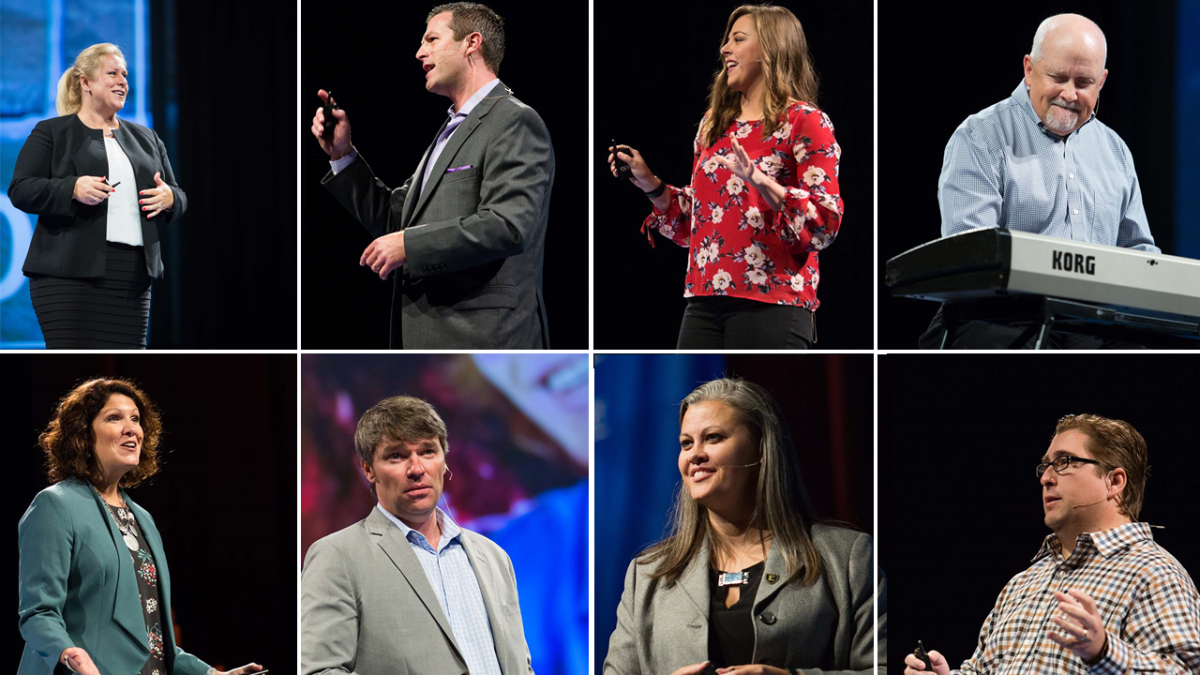 "Disruption matters to innovation." Those were the words from the world's foremost authority on disruptive innovation, Dr. Clayton Christensen, as he inspired attendees to "Think. Again." at the second annual IDEAcademy. Hosted by Eastman and East Tennessee State University's College of Business and Technology, the event featured several thought leaders in the world of innovation and leadership.
Dr. Christensen shared his insights and business expertise with a crowd of more than 500 attendees at Eastman's Toy F. Reid Employee Center. Sharing his theory that customers don't buy products or services, but they "hire" products and services to do a job, Dr. Christensen emphasized that understanding the job to be completed is the key to driving innovation success.
"As you are looking for opportunities to develop new products and drive growth, first the product must be disruptive and secondly it must fulfill a job that people need…You're not only competing against similar products, you are competing against anything that can do that job for the customer," shared Christensen.
Dr. Christensen is consistently ranked as one of the world's most influential management thinkers. As the Kim B. Clark Professor of Business Administration at the Harvard Business School, his ideas have been widely used in industries and organizations throughout the world. He is the best-selling author of nine books and more than 100 articles. He is a five-time recipient of the McKinsey Award, given each year to the two best articles published in the Harvard Business Review, and has received the Lifetime Achievement Award from the Tribeca Films Festival.
In addition to Dr. Christensen, attendees heard from regional speakers ranging from educators and business leaders to storytellers and coaches. The line-up included Shawn Bergman, Appalachian State University; Heather Cook, director of Marketing and Public Relations for the City of Kingsport; Brant DeBow, cofounder and chief technology officer at BiTE Interactive; Brittney Ezell, ETSU women's basketball coach; Jeff Little, associate professor, department head of Entertainment Technology Program at Northeast State Community College; Clay Prewitt, vice president and creative director at The Tombras Group; Sydney Ross, ETSU Roan Scholar; and Wynne Tyree, founder and president of Smarty Pants.
IDEAcademy is a free leadership development event established by Eastman and East Tennessee State University's College of Business and Technology to provide unprecedented professional development opportunities to residents in our community by bringing world-class experts on innovation and growth to the region.
You can view photos and a replay of the live feed on the IDEAcademy Facebook page. Click the "Like" button while you are there to get future updates and be the first to know about IDEAcademy 2018.