How Becky Westing is Building the World of PNT from Booz Allen's Dayton Office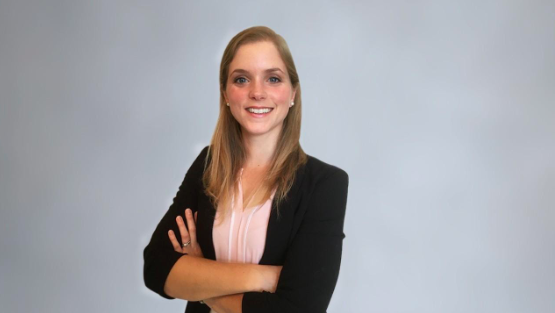 Positioning, navigation, and timing (PNT) data enables everything from the smart phone in your pocket to fields as diverse as the transportation, communications, and energy sectors. 
The Department of Homeland Security considers reliable PNT vital to 13 of the 16 critical infrastructures in the United States, such as air transportation, maritime shipping, and emergency response. According to a recent study from the National Institute of Standards and Technology (NIST), the loss of PNT could cost the nation over $1 billion a day.
In Booz Allen's Dayton, Ohio office, PNT engineer and system architect Becky Westing is helping defense customers develop robust and resilient capabilities—a passion that began with her own military service.
Safeguarding the systems that serve the world
As an engineer in the U.S. Air Force, Westing worked as a navigation payload analyst for Global Positioning System (GPS) satellites. "It was humbling to be charged with safeguarding a system that touches nearly every person in the world," she said. 
"People entrusted with protecting these assets develop a passion for GPS and the capabilities it provides," Westing added. 
This passion led Westing to Booz Allen, where today she's an engineer and system architect building PNT solutions for the Air Force, U.S. Navy, and Office of the Secretary of Defense that have a direct impact on warfighters. 
Westing's connection to the military adds a whole other layer to the importance of her current work: "As a veteran and military spouse, I enjoy staying engaged in the local military community. I'm inspired to be working in a field that not only has limitless applications to the warfighter, but is essential in nearly every person's day-to-day life."
Using hands-on GPS experience to strengthen PNT solutions
"I was excited to find a PNT engineering position at Booz Allen, where the employees are motivated by the same desire to protect and strengthen our PNT capabilities," she said. 
In one project, Westing is on a team creating a PNT Architecture Standard that will make it faster and easier to insert PNT capabilities into complex mission systems. 
"I hope my hands-on experience operating GPS satellites will provide real-world context to improve proposed engineering solutions," she said. 
Learn more about Becky Westing and PNT at Booz Allen