Home Away From Home: 3M Brands Help College Students and Young Adults Prepare for Independent Living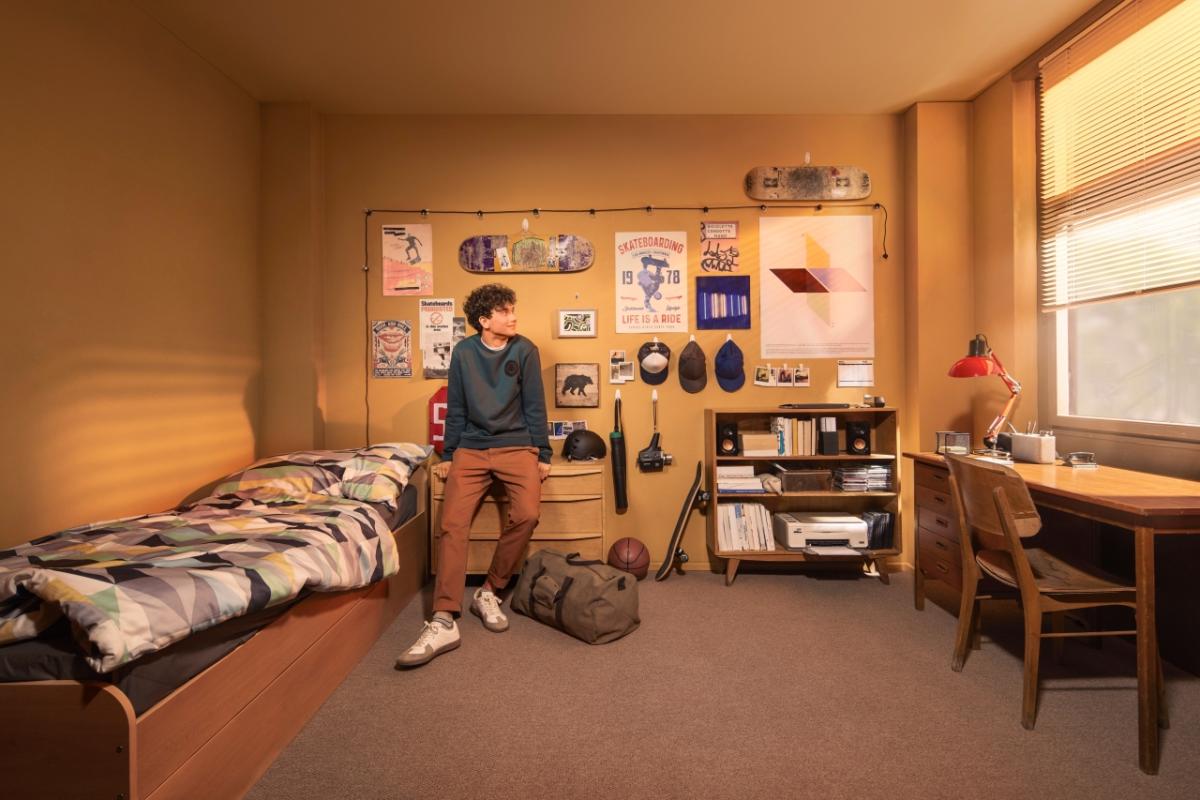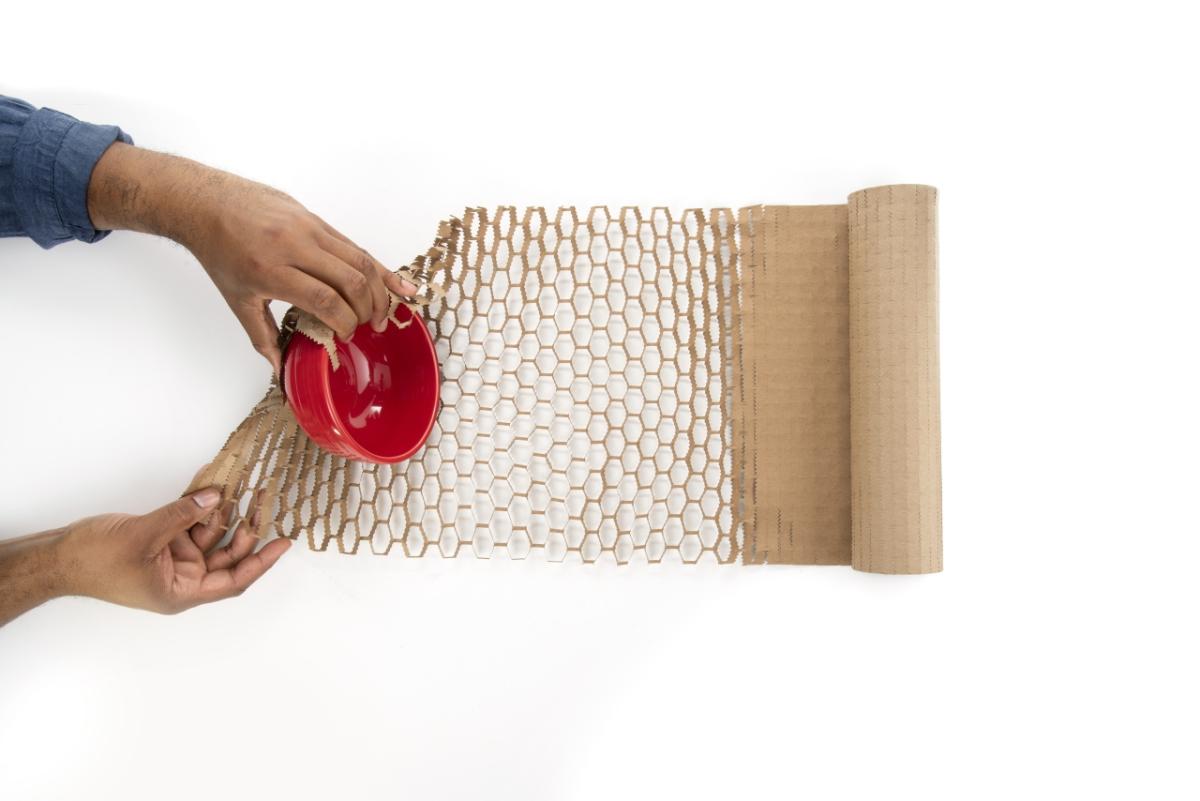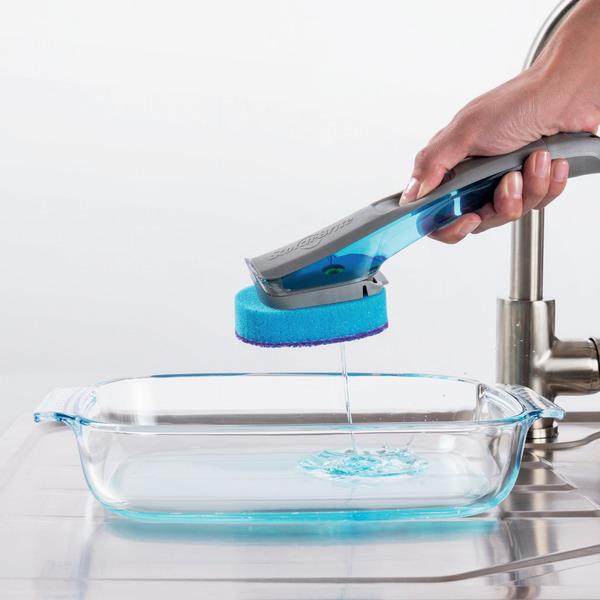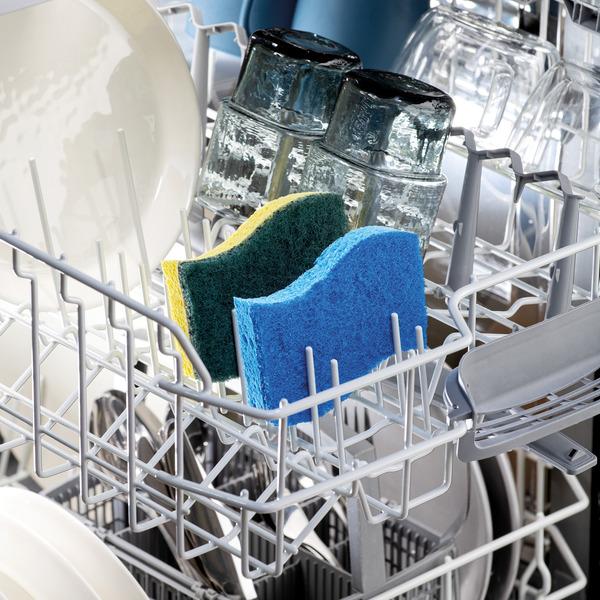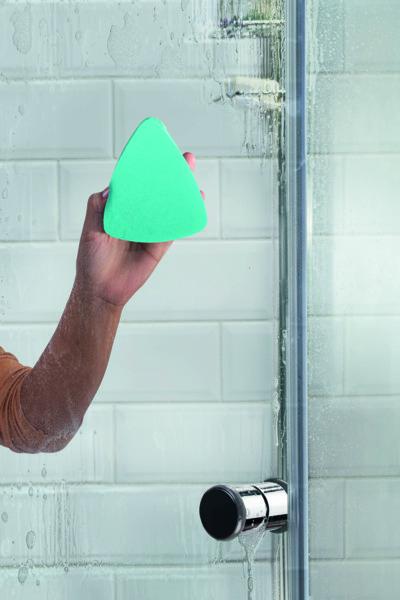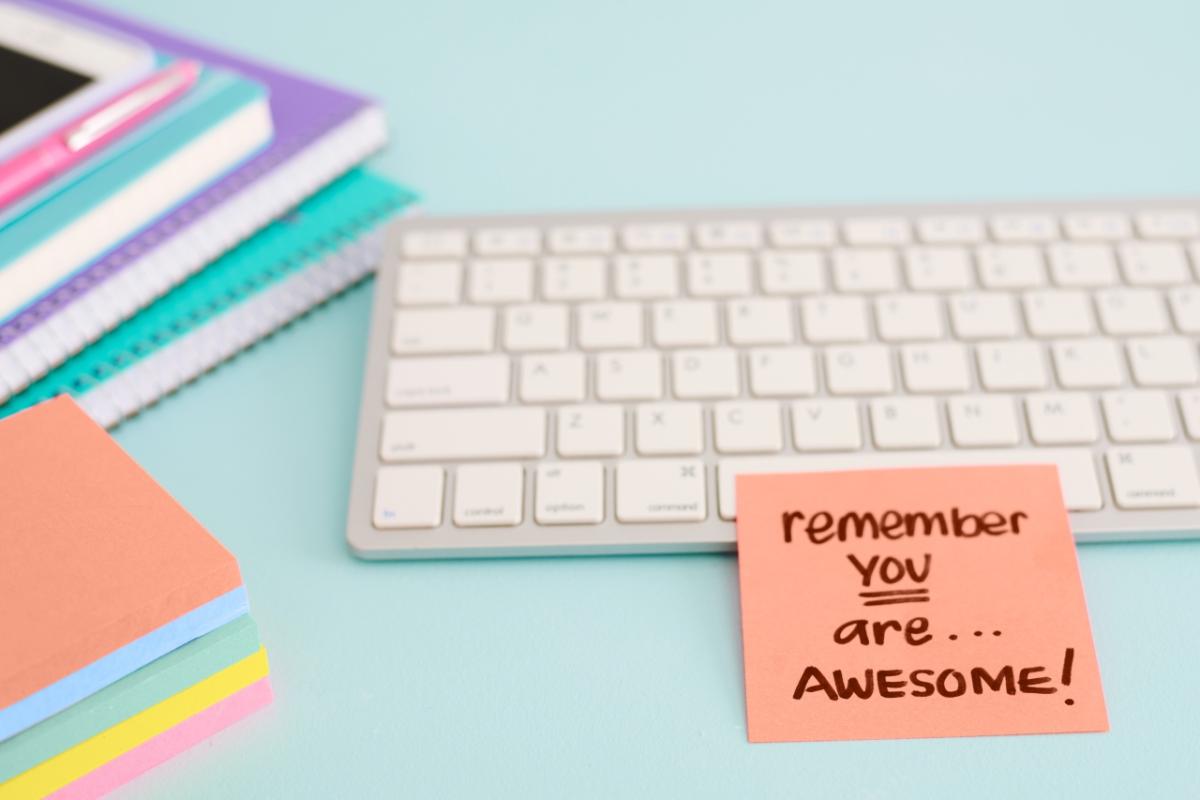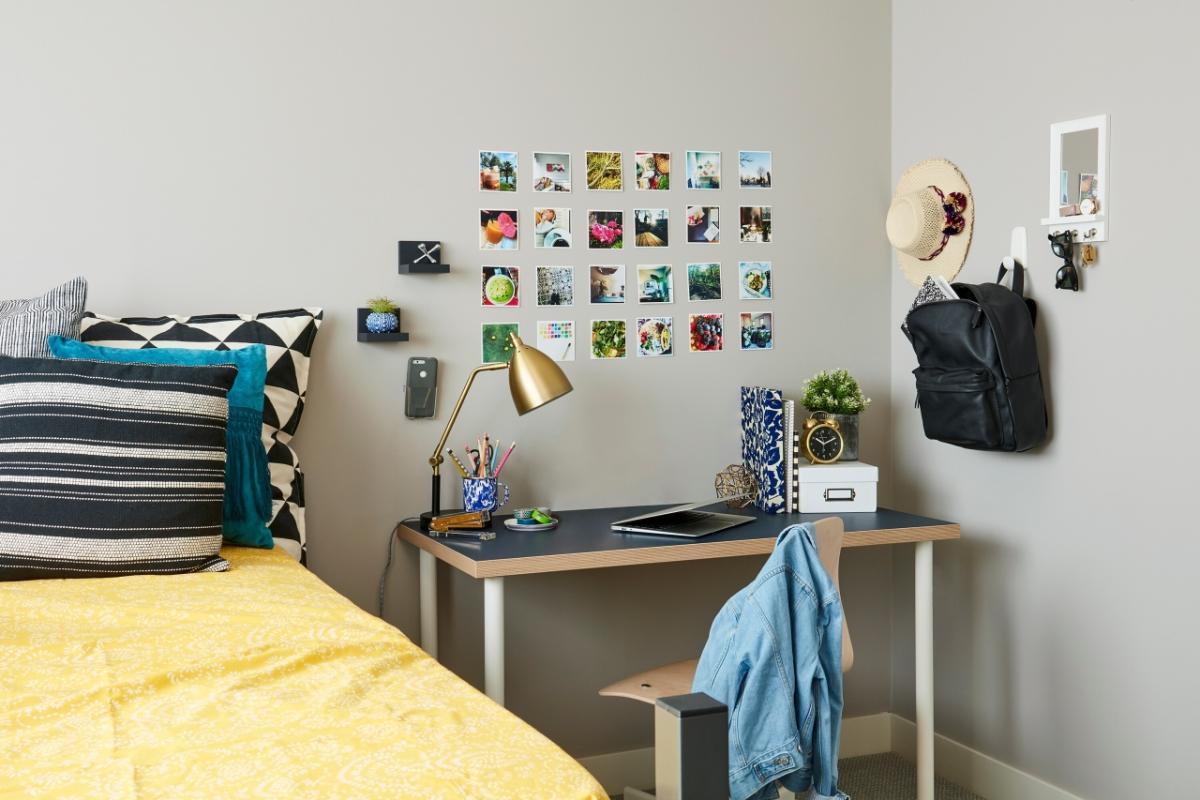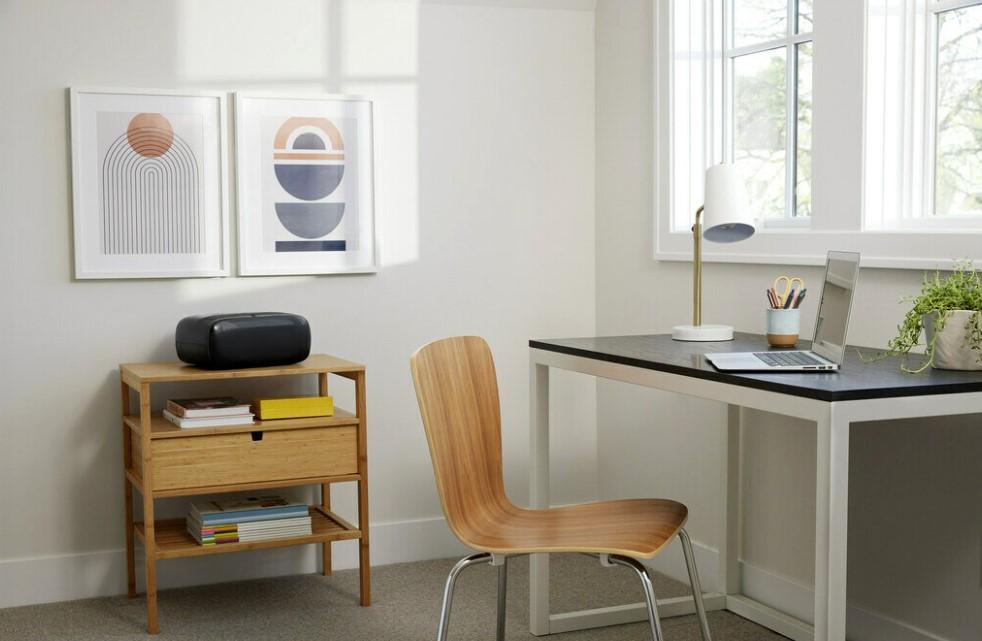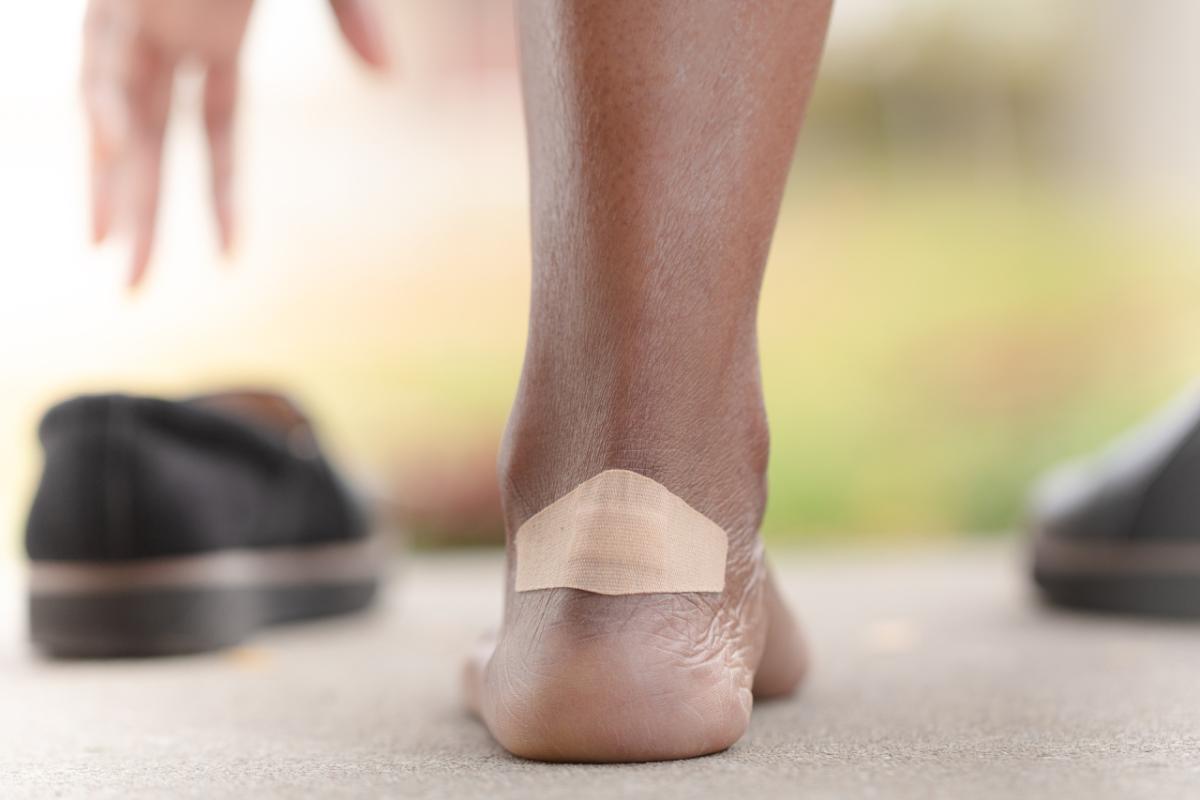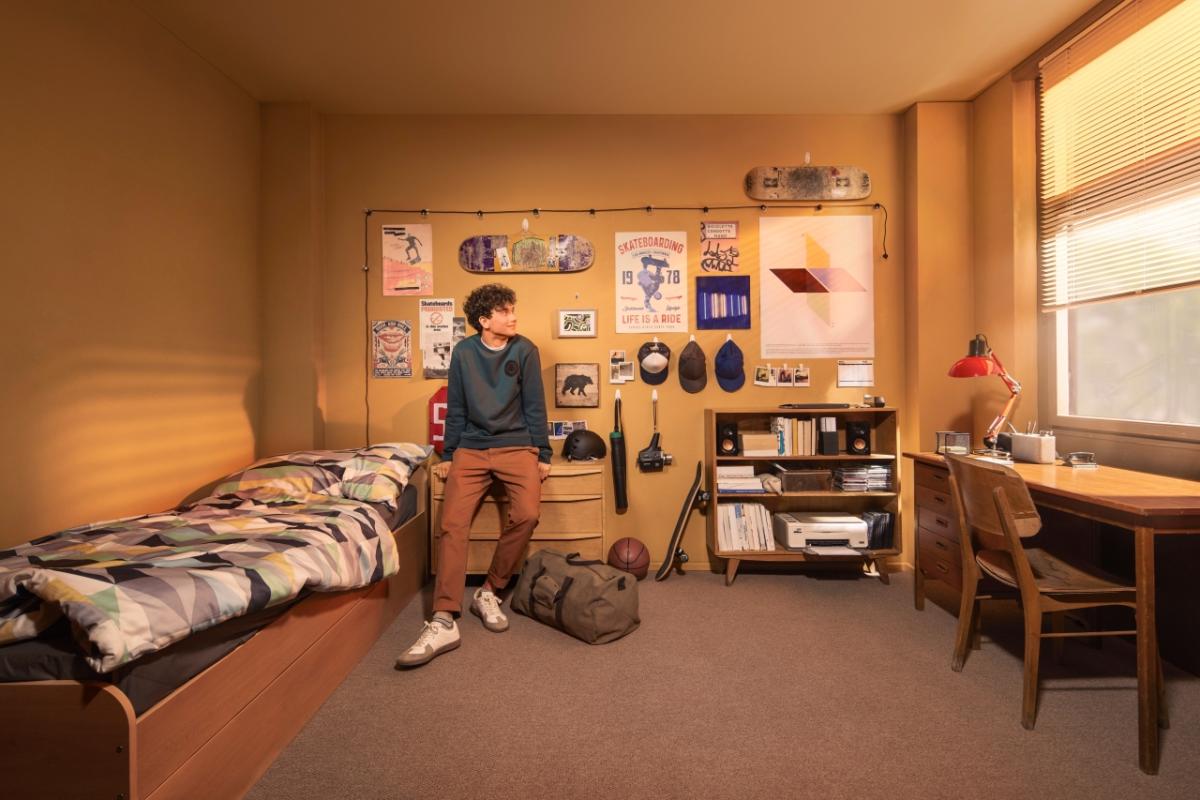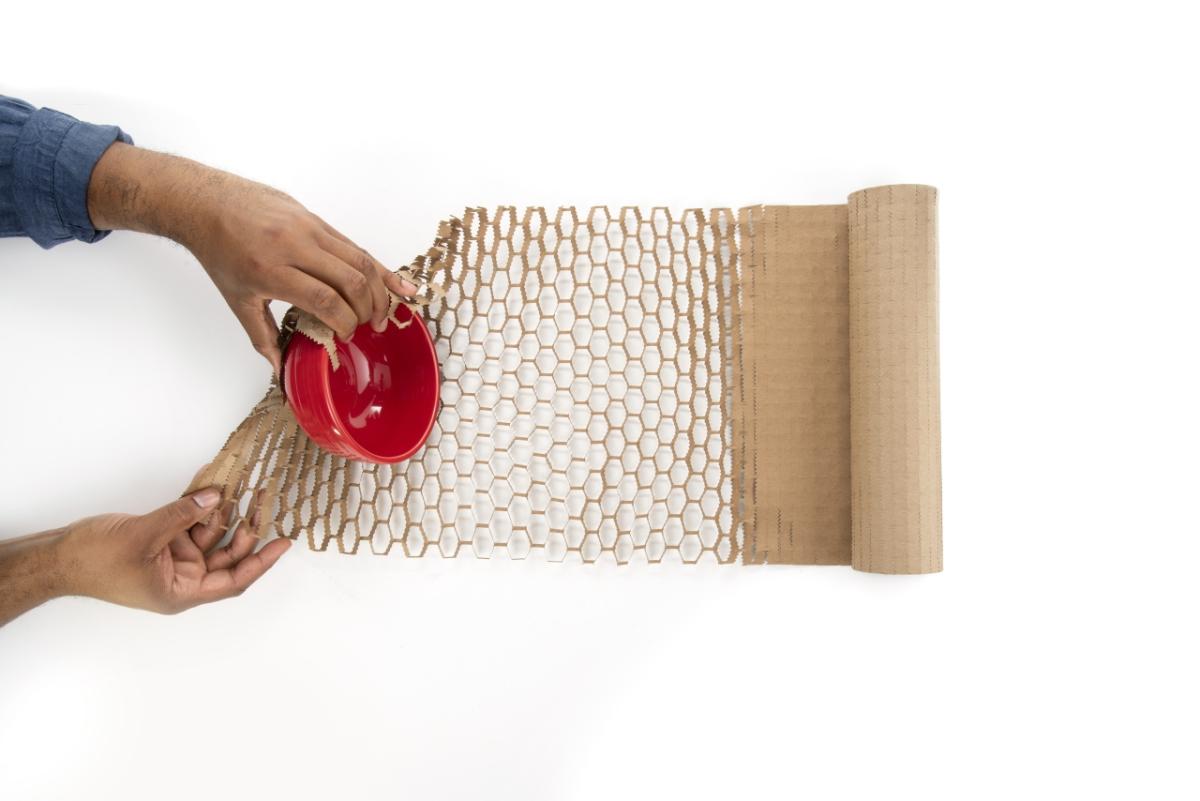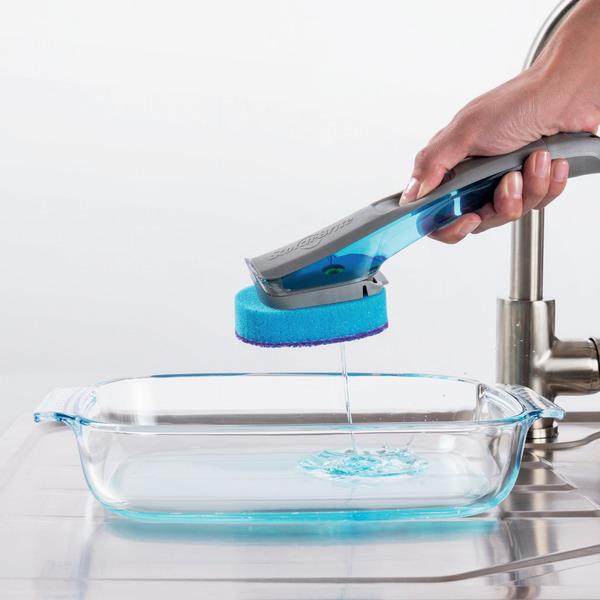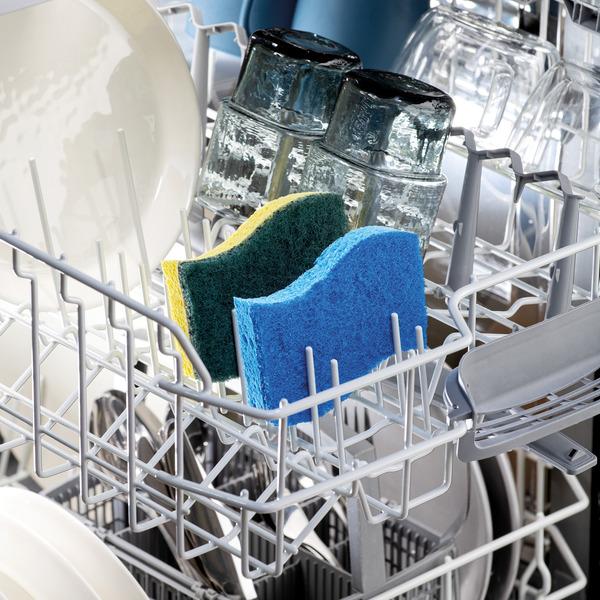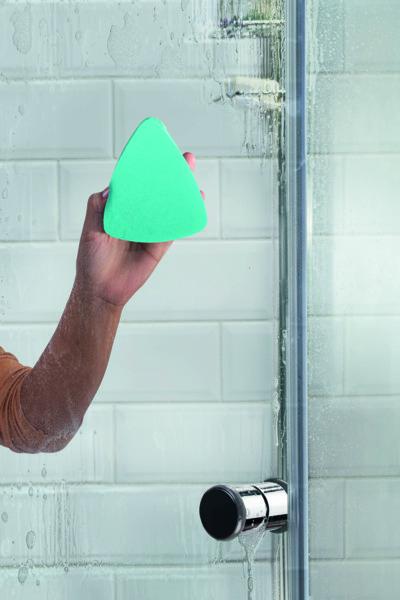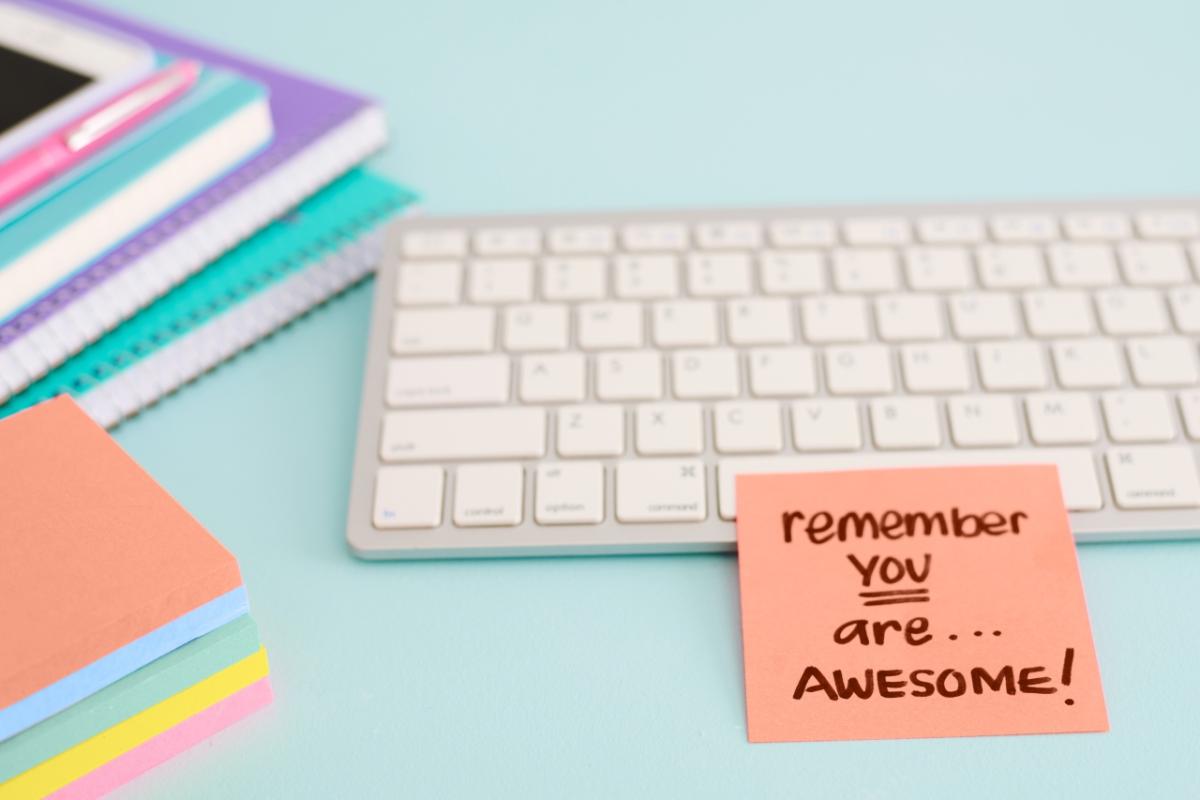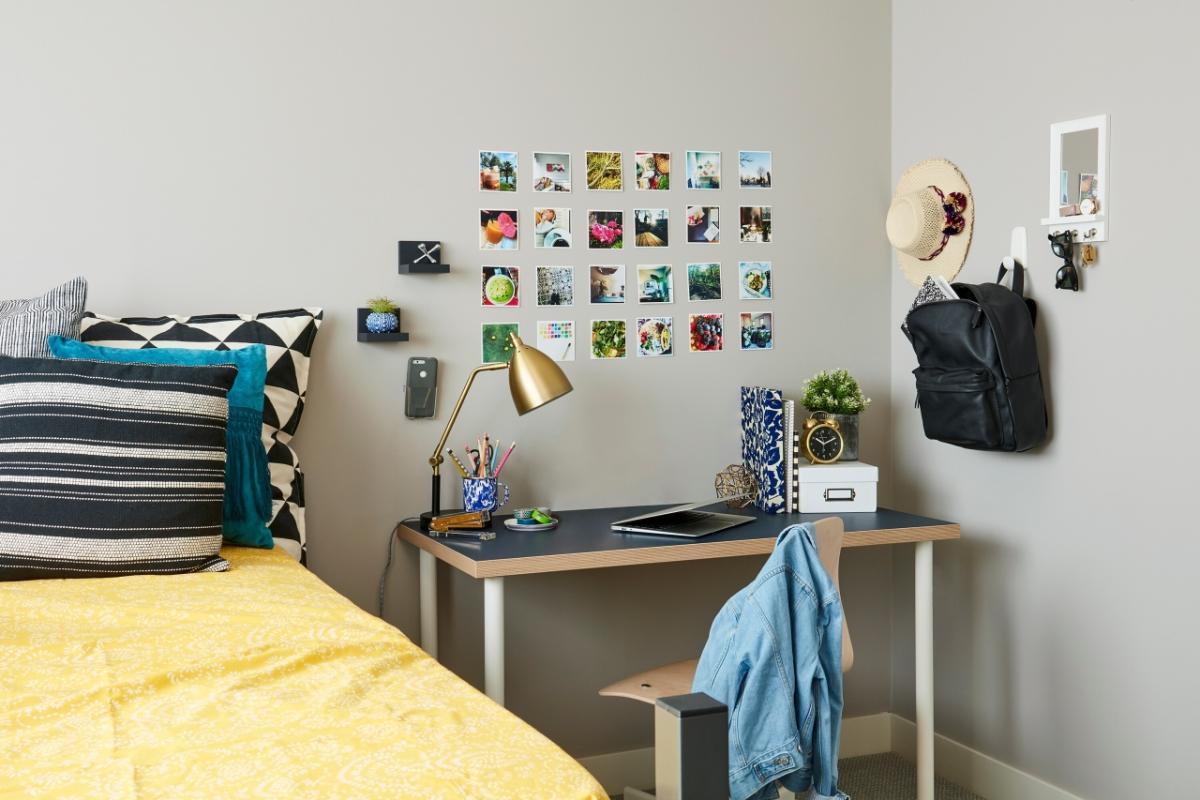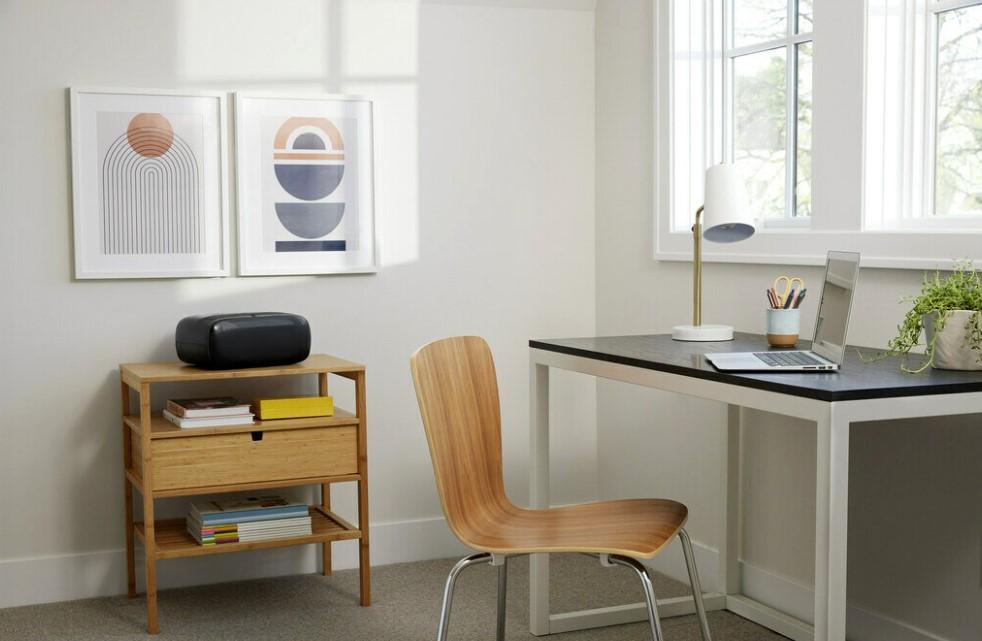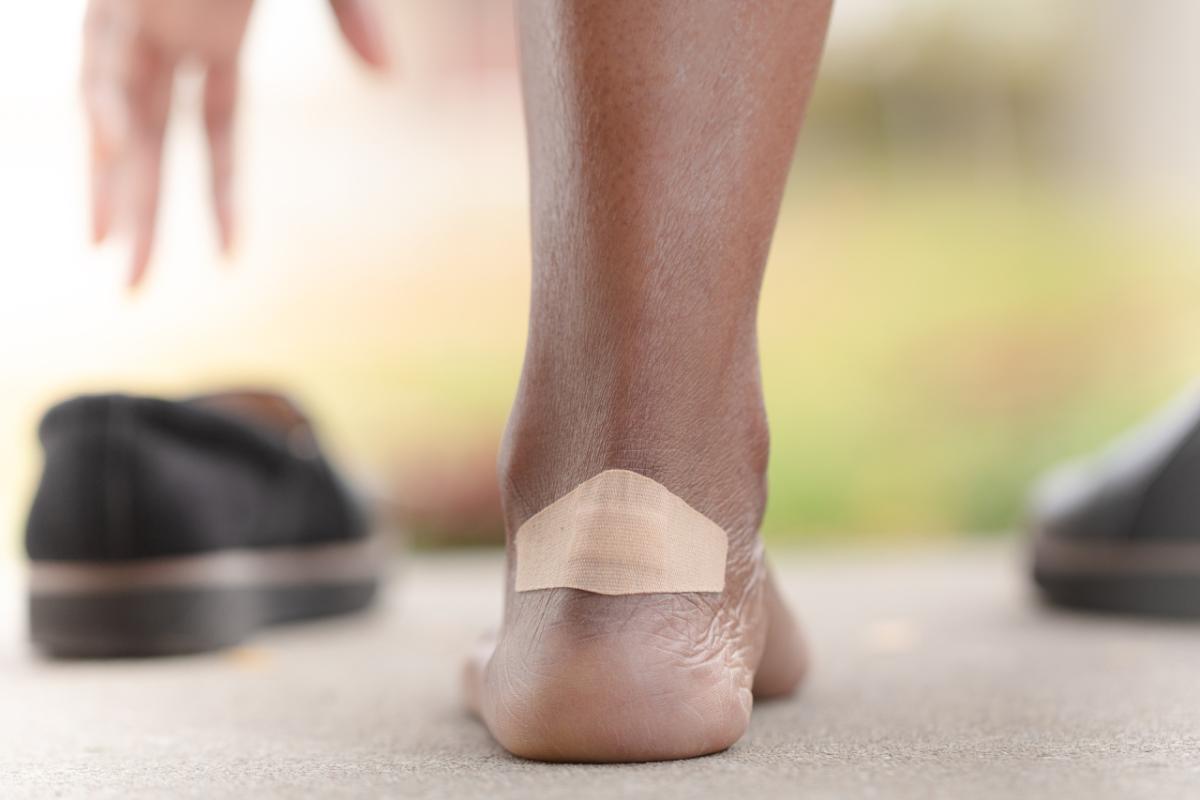 Originally published on 3M News Center.
Many young people are preparing for an important life step toward living as independent young adults as they head off to college, transition from dorms to apartments or homes on or near campus, and eventually move away from campus to begin their careers
Each phase involves gradually learning how to be independent, responsible adults and everything that comes with it – including cleaning, staying organized, decorating and taking care of their own health.
Whether you're a young adult doing last minute shopping to prepare for your new living space and independence, or a parent helping to prepare your college student or recent graduate for their next life steps, here are some college shopping essentials from the 3M brand family to help with the transition.
Green up your school packing
An increasing number of products we buy and use are evolving to become more eco-friendly and sustainable in many ways. Some are subtle but others require a new way of thinking.
If you're packing fragile or breakable items like glasses, dishes for school or delicate room décor items, Scotch™ Cushion Lock™ Protective Wrap is a sustainable alternative to plastic bubble for wrapping and protecting package contents. Made from 100% recycled paper, it's a packing solution you can feel good about using.
It stores flat on the roll so it's compact and easy to store, and it expands when pulled off the roll to fill boxes with less material than standard bubble. Fun fact: Kiragami, the Japanese art of paper-cutting and folding, was the inspiration behind this inventive new product that turns a flat sheet of paper into a three-dimensional product.
Cushion Lock tears by hand and its advanced self-locking technology readily fastens to itself, no scissors or tape needed to cut and secure. Simply pull Cushion Lock from the roll to expand it, wrap it around the item, tear the paper off the roll, and place the wrapped item into a box for nested protection. When it's time to unpack, tear away the Cushion Lock and place it in a curbside recycling bin.
Pro tip #1: Since Cushion Lock is compact and easy to store, parents can keep the roll at home to use for packing and sending care packages to their kids at college throughout the school year.
A clean start
Dirty dishes are a top pet peeve for young people with roommates. Students in dorms will begin to get a taste of dish cleaning if they occasionally eat or snack in their rooms, order delivery service or bring back take-out food for late night munchies.
The realities of dirty dish disasters really hit when students move into apartments or homes, often with multiple roommates. Weeknight all-nighter study snacks, weekend late-night munchies and tailgate parties are just a few culprits for dirty dishes, silverware, cups and glasses being left where they were last used, or they're piled on the kitchen counters or in the sink while everyone seems to wish that a magic dish fairy will make them go away.
Alas, there is no magic wand and spell to clean up dirty dishes – but there is a specially designed wand that can make the task easier: the Scotch-Brite™ Advanced Soap Control Non-Scratch Dishwand.
A simple button touch controls soap flow and the new design is guaranteed not to leak and cause oozy soap messes by the sink. It easily rinses clean and it's odor free.
For everyday messes, Scotch-Brite™ Non-Scratch and Heavy Duty Scrub Sponges are the ideal go-to, with their S-wave shape for an easy grip. For eco-minded cleaners, 100% of the Scotch-Brite™ Greener Clean Scrub Sponge scrubbing fibers are made from recycled content and the sponge is made from 100% plant fibers.
Pro tip #2: All three of these sponge items can be run through a dishwasher to be sanitized up to 20 times.
Next, do we dare mention bathrooms?
For visiting parents, college student and young adult bathrooms case cause a serious case of the heebie jeebies. Making the task easy and fast might help to motivate our next generation cleaners to address the mess rather than resorting to denial and building up a tolerance for yuckiness.
Scotch-Brite™ Swift Scrub Bathroom Buildup Remover cleans faster and lasts longer than a typical scrub sponge thanks to its Precision Scrubbing Technology made specially for bathroom cleaning. This two-sided scrubber helps removes soap scum, lime scale and other gunky build-up with one side, then wipes surfaces clean with the other.
Pair it with rubber cleaning gloves you're ready to tackle the toughest bathroom grime scenes, including dirty faucets and sinks, soap scum and buildup on shower shelves and doors, dirty bathtub edges, and even disgusting toilet bases.
Pro tip #3: Swift Scrub works great with just water or vinegar -- no harsh chemicals or cleaning products required.
Duly Noted
Post-it® Notes are one of the most versatile tools for home, work and school. Post-it® Super Sticky Notes have two times the sticking power and are designed to remind, move and motivate students at all levels to learn whatever they're studying and power their way through life's challenges.
Research has proven the power of writing things down. Post-it Notes help get thoughts out of your head and into the world. They can help with jogging memories or jotting down notes that motivate and inspire us. Whether it's a shopping list, study notes, personal affirmations, or a friendly reminder (e.g. "Dude, it's your turn to wash dishes"), Post-it Notes can help.
Pro tip #4: Post-it® Brand released a color refresh in 2022 so you can choose from 25 colors and 12 color collections – such as Supernova Neons, Summer Joy and Playful Primaries to suit your mood and help you express yourself.
Décor and style hang-ups
Dorm rooms and apartments are the perfect place for young adults to begin exploring and discovering personal décor and style. Light strings, posters, creative photo hanging arrangements, plant hangers are popular options for college students to personalize their living spaces. TikTok and Instagram are full of ideas for dorm and apartment decorating inspiration.
An important detail to keep in mind while you're caught up in the excitement of decorating your new space is that when the dorms close for the school year or your lease expires and it's time to move out, you might incur some unwanted damage fees for nail and screw holes, peeled paint from tape removal or other surface damage from sticky products.
Command™ Hooks and Strips provide damage-free wall hanging with no tools required and no sticky residue left behind. Command Products offer versatile, stylish and functional options for all type of decorating projects: hanging dainty fair light strings or heavy-duty Edison light strings, posters or framed prints, bathrobes or wizard robes, plus backpacks, curtain rods and more.
Pro tip #5: There's a Command Product designed for hanging brooms, aptly named the Command™ Broom Gripper. Whether you use your brooms for sweeping or Quidditch is up to you.
Clear the air
Many college and apartment living spaces leave a bit to be desired when it comes to cleanliness. Even if your individual space is clean, the sheer volume of traffic through buildings, classrooms, dorm buildings and apartments, plus restaurants, bars, concerts and more, means young adults are exposed to a lot of dirt and tiny debris -- dust, pollen, pet dander, bacteria, viruses and more -- every day.
While you can't control all of the environments you're in, you CAN help to clear the air in your own living space. Filtrete™ Air Purifiers help to remove microparticles from the air so the air you breath is cleaner and fresher.
Pro tip #6: Filtrete™ Brand offers a desktop air purifier unit that's perfect for dorm rooms and small bedroom spaces.
Be prepared for argh and oops!
Lack of sleep, stress, poor diets are among the factors that may lead to those dreaded and often untimely facial blemishes. Nexcare™ Acne Blemish Covers help to absorb pus and excess oil from the affected area and reduce the urge to touch and pick at blemishes while you're studying or taking a study break in your room. Or, use them overnight while you sleep.
Simply peel a cover off the liner and apply to clean, dry skin. When the color changes to white, you know it's working and the oily secretion has been absorbed. The acne covers are non-medicated, non-drying, comfortable, breathable and safe to use on a variety of skin types.
Finally, don't forget your first-aid needs, beyond basic headache and pain relief meds. As the saying goes, accidents happen.
Make sure you're prepared for shaving nicks, heel blisters from your stylish new kicks (you might become keenly aware of how much distance you cover walking around campus when you're breaking in new shoes), skateboard or scooter road rash, and other minor incidents. Keep a variety of adhesive strips and some antibiotic ointment on hand because you're never too old for owies.
Pro tip #7: Award-winning 3M™ Nexcare™ Duo bandages combine the benefits of a flexible, breathable and water-resistant fabric bandage that holds up to handwashing with a solvent-free, skin-friendly silicone adhesive that delivers all-day hold and pain-free removal without irritating the skin.
With a little preparation, college students and recent graduates will be on their way toward independent living away from home. All bets are off as to whether those budding independent living skills will come home with them when they're back for holidays or school breaks!