€1.5M Savings Found by iomart Taking a Strategic Approach to Climate Change with Schneider Electric Services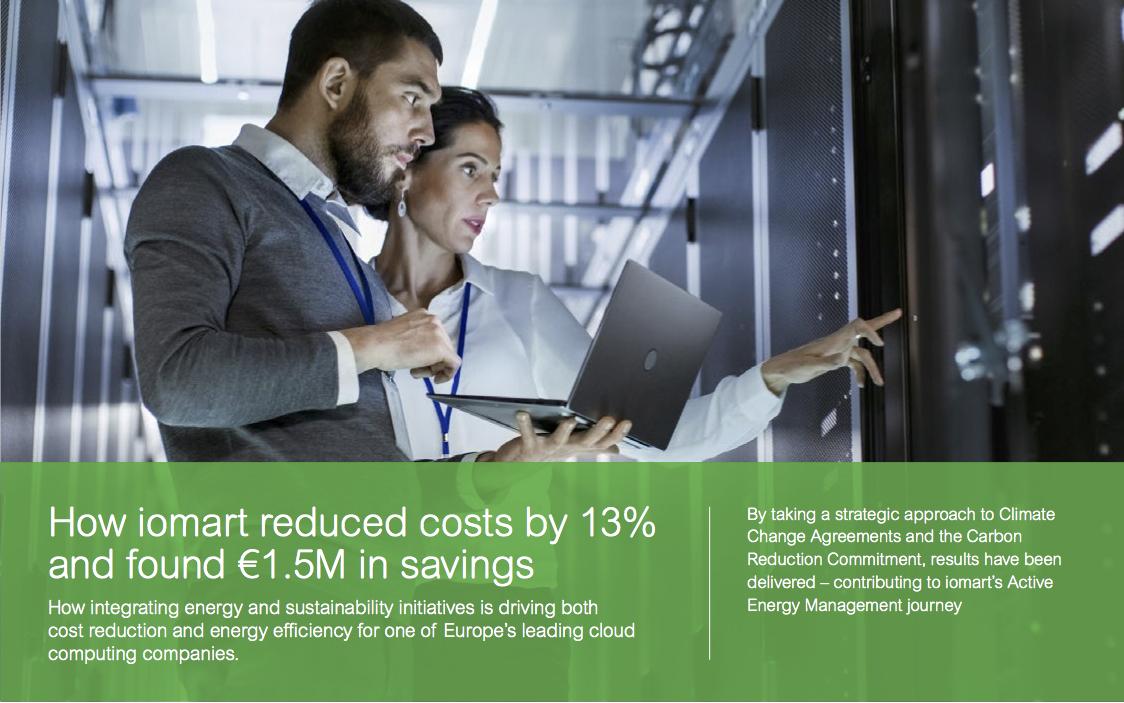 Experts have predicted the amount of energy used by data centers will triple in the next decade, and as a responsible cloud computing company, iomart has started its journey to sustainable growth through lower energy consumption across its data centers. The company turned to Schneider Electric to lower energy use, meet energy compliance standards, and manage volatile energy costs.
Buying energy smarter. Using energy efficiently. Operating sustainably. When done in silos, companies sacrifice productivity and leave returns on the table, a notable gap for organizations looking to balance eco responsibility and profitability.
Integrated energy and carbon management is possible. At Schneider Electric we call it Active Energy Management (AEM). It's an approach paying significant dividends for cloud-computing leader iomart, by providing a holistic view of data and resources needed to reduce consumption, drive innovation and maximize savings.
With Schneider Electric's support, iomart has optimized procurement, met industry standards and uncovered new efficiency opportunities.
Read the case study for details on the company's AEM journey and results to date.
Our business is about helping our customers to be more profitable and sustainable. Click here and discover it.