Edward Jones Perspective: Special Edition
Edward Jones Perspective: Special Edition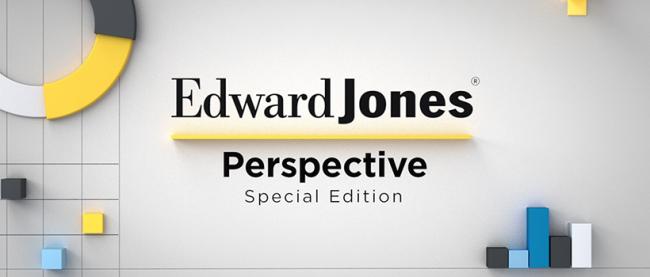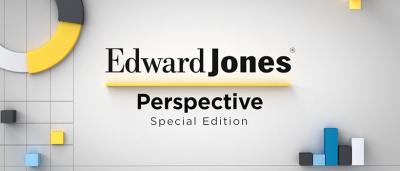 Thursday, May 14, 2020 - 2:10pm
Experts address your physical, emotional and financial wellness questions in this special video series, offering clarity during this coronavirus pandemic and market volatility.
May 7, 2020: "Unemployment: Impact on the Individual and the Economy"
Unemployed during the pandemic? Industry professionals focus on what to do now and share steps you should take to find your next job.

April 28, 2020: "CARES Act: Focus on Small Businesses"
Neil Bradley, Chief Policy Officer for the U.S. Chamber of Commerce, John Davis, Principal in Retirement Products at Edward Jones and a small business owner share insight and perspective into the latest legislation and what it means for small business owners.

April 22, 2020: "Stimulus Checks and What They Mean for Your Goals"
Recovery payments—also referred to as stimulus checks—are starting to hit bank accounts for many Americans. Consider how you will prioritize how you use it and how it could affect your goals.

April 16, 2020: "Protect Yourself: Coronavirus-related Fraud"
New scams are popping up during this pandemic, but taking a few extra steps can go a long way in keeping your personal information safe. Learn what to look out for, and remember to check in and share information with those you love.

April 9, 2020: "Being Your Best During COVID-19"
Dr. David Zieg, board certified Lifestyle Medicine Physician and consultant at Mercer Total Healthcare Management & Solutions in St. Louis, and Scott Thoma, CFA, CFP®, Principal, Client Needs Specialist in the Advice and Guidance area at Edward Jones share their outlooks and tips to help you get through this time.

April 2, 2020: "Managing Stress: Older Adults and Their Families"
Dr. Ken Dychtwald, psychologist and gerontologist, author of 17 books and CEO of Age Wave, and Nela Richardson, Investment Strategist from Edward Jones, speak to how older adults can handle their unique set of stressors.

March 25, 2020: "Your Health and Your Finances"
Dr. Hilary Babcock, Infectious Disease Specialist from Washington University School of Medicine and BJC Healthcare in St. Louis, and Craig Fehr, Investment Strategist from Edward Jones, address your questions regarding physical and financial wellness.
More resources:
A Message from Edward Jones Managing Partner, Penny Pennington
We're here, connected, and ready to navigate this together. 
Financial Wellness
Resources to help you and your family maintain your financial wellness. 
Physical and Emotional Wellness
Resources from the experts we've collected with helpful information about helping you and your family stay healthy. 
Quarterly Market Outlook - 2nd Quarter - 2020
This is our perspective on important market and economic topics designed to help you make decisions affecting your long-term financial strategy.