Eastman Again Named One of America's Most Just Companies in 2017 by Forbes and JUST Capital
Ranking tracks the largest corporations in the U.S. on the issues Americans care about most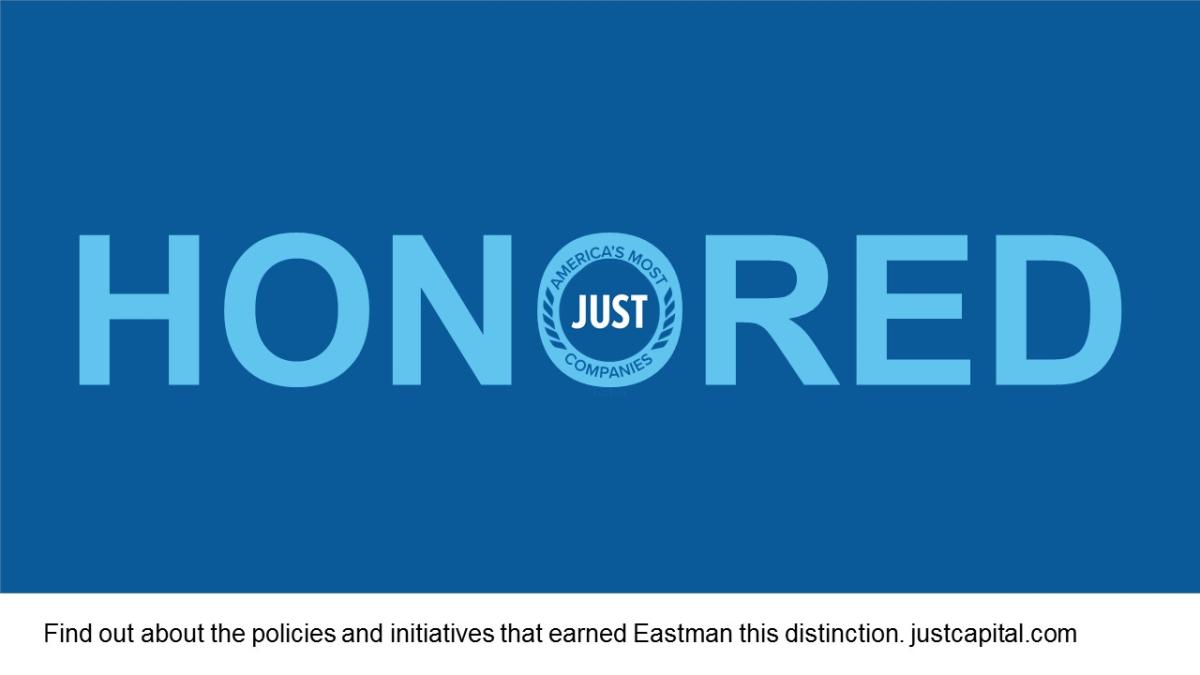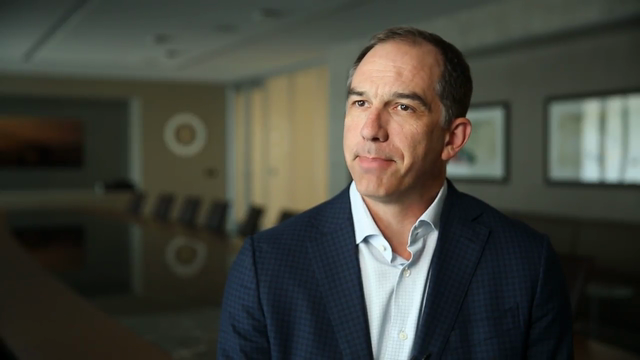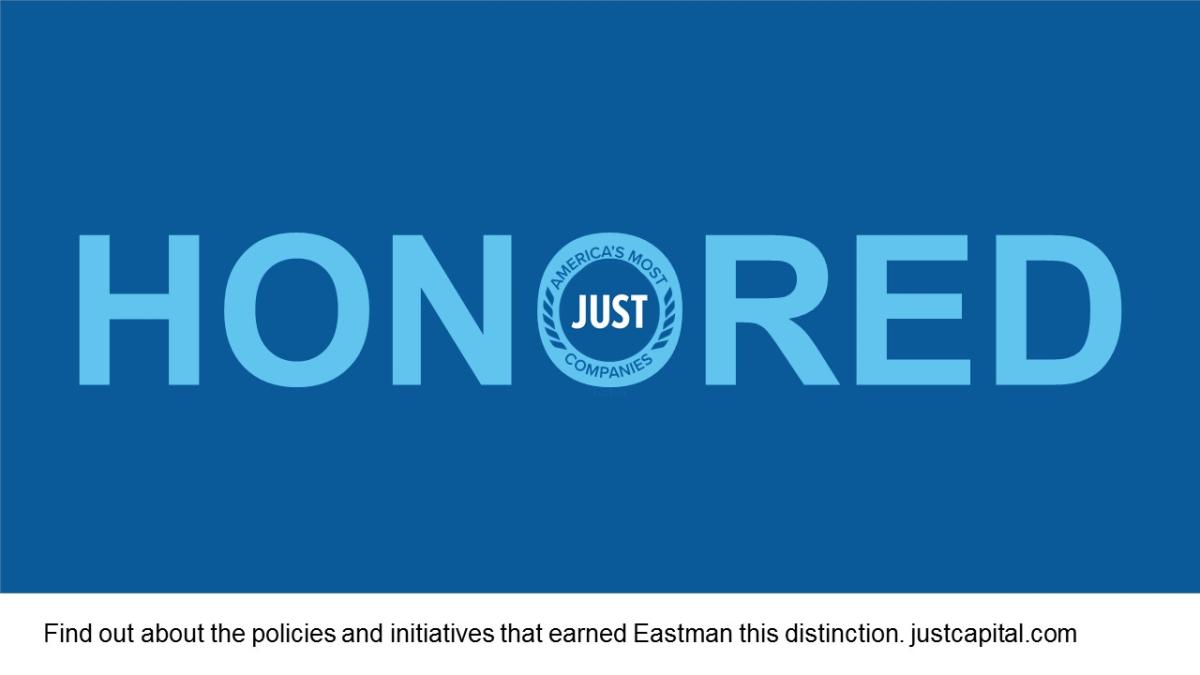 Decmber 12, 2017 /3BL Media/ - Eastman today was named in the Top 50 of America's Most JUST Companies, according to Forbes and JUST Capital, a nonprofit that ranks the largest publicly traded corporations in the United States on the issues Americans care about most. The second annual JUST 100 ranking compares America's companies head-to-head, based on the priorities of the American people. Eastman is recognized for outperforming its peers on the criteria deemed to be most important, including worker pay and treatment, job creation, healthy products and communities, environmental impact, and more.
The rankings are based on one of the most comprehensive surveys ever conducted on public attitudes towards corporate behavior, involving 10,000 American respondents in 2017 and more than 72,000 over the past three years. For the complete 2017 JUST 100 list, please visit: www.forbes.com/just100.
"We are deeply honored to be recognized as one of America's Most JUST Companies and to be named alongside so many notable and reputable companies," said Chairman and CEO Mark Costa. "This recognition is a reflection of our culture, our values, and our talented team of people who strive to fulfill our purpose of enhancing the quality of life in a material way." 
Costa added, "For Eastman, success extends beyond financial performance. We believe that the best companies are those that balance the needs of all stakeholders - employees, customers, communities, investors and suppliers. This is why we believe in investing in our workforce, providing a safe work environment, fostering a culture of inclusion and diversity, innovating for the future, and supporting our global communities."
The JUST Capital rankings encompass the 1,000 largest publicly-traded companies in the U.S., and can be explored at www.JUSTCapital.com. Users will be able to track how companies perform overall, how they compare by industry, and how they rank on specific themes such as worker compensation and well-being, customer treatment, product impacts, environmental footprint, supporting communities, generating jobs, behaving responsibly in sourcing and supply chains, and more. The JUST 100 list of the top 100 companies across all industries in rank order, as well as the 33 top performers by industry, will be featured in the December 26, 2017 issue of Forbesmagazine, with additional feature stories at www.forbes.com/just100.
"Business can and should be a unifying force for good in America today, but what it needs is a new North Star," said Martin Whittaker, CEO of JUST Capital. "That is what these rankings represent. By trusting in the American people to define what really matters when it comes to measuring business performance, we think we can help breathe life into the vision of a more just economy that better serves the broader best interests of society."
"The second annual JUST 100 list serves as a report card for corporate America, providing unbiased data about how corporations are performing on the issues Americans care most about," said Forbes editor Randall Lane. "At a time when corporate America, as a whole, faces low public approval, the companies in the JUST 100 provide an example for their peers on how to win back the trust of the American people."
About Eastman
Eastman is a global advanced materials and specialty additives company that produces a broad range of products found in items people use every day. With a portfolio of specialty businesses, Eastman works with customers to deliver innovative products and solutions while maintaining a commitment to safety and sustainability. Its market-driven approaches take advantage of world-class technology platforms and leading positions in attractive end-markets such as transportation, building and construction, and consumables. Eastman focuses on creating consistent, superior value for all stakeholders. As a globally diverse company, Eastman serves customers in more than 100 countries and had 2016 revenues of approximately $9.0 billion. The company is headquartered in Kingsport, Tennessee, USA and employs approximately 14,000 people around the world. For more information, visit www.eastman.com.
About JUST Capital
JUST Capital, an independent, nonprofit research organization, makes it easier for people, companies, and markets to do the right thing by tracking the business behaviors Americans care about most. Our research, rankings, and data-driven tools help people make more informed decisions about where to invest, work, and buy to direct capital towards companies advancing a more just future. Companies that believe in fair pay and equal treatment for all workers. Companies that create good jobs and understand the value of strong communities. Companies that are committed to a healthy planet. America's Most JUST Companies, including the groundbreaking JUST 100, is published annually in Forbes and on www.justcapital.com.
About Forbes Media
Forbes Media is a global media, branding and technology company, with a focus on news and information about business, investing, technology, entrepreneurship, leadership and affluent lifestyles. The company publishes Forbes and Forbes Asia magazines, as well as Forbes.com. The Forbes brand today reaches more than 117 million people worldwide with its business message each month through its magazines and 38 licensed local editions around the globe, Forbes.com, TV, conferences, research, social and mobile platforms. Forbes Media's brand extensions include conferences, education, financial services and brand licensing.
About the Methodology
JUST Capital's rankings are the culmination of over three years of market research (encompassing over 72,000 respondents mapped to the U.S. Census population) on what the American people prioritize regarding corporate behavior today. JUST Capital conducted its 2017 survey of the American public, which included 10,000 respondents, in partnership with NORC at the University of Chicago. The survey results found that Americans, when asked to identify what is most important for companies to prioritize, ranked the following in order of importance: workers, customers, products, the environment, communities, jobs, and finally, management & shareholders. JUST Capital then tracked and evaluated the performance of companies against these priorities and created the ranking model that drives America's Most JUST Companies, including the JUST 100 absolute ranking and industry leader rankings. The selection of companies draws from the Russell 1000 Index, which represents over 90 percent of the U.S. stock market value.