Dobyns-Bennett High School Dives Into Ocean Science Competition
The school's second National Ocean Science Bowl team travels to North Carolina to challenge their knowledge of ocean processes at Regional Competition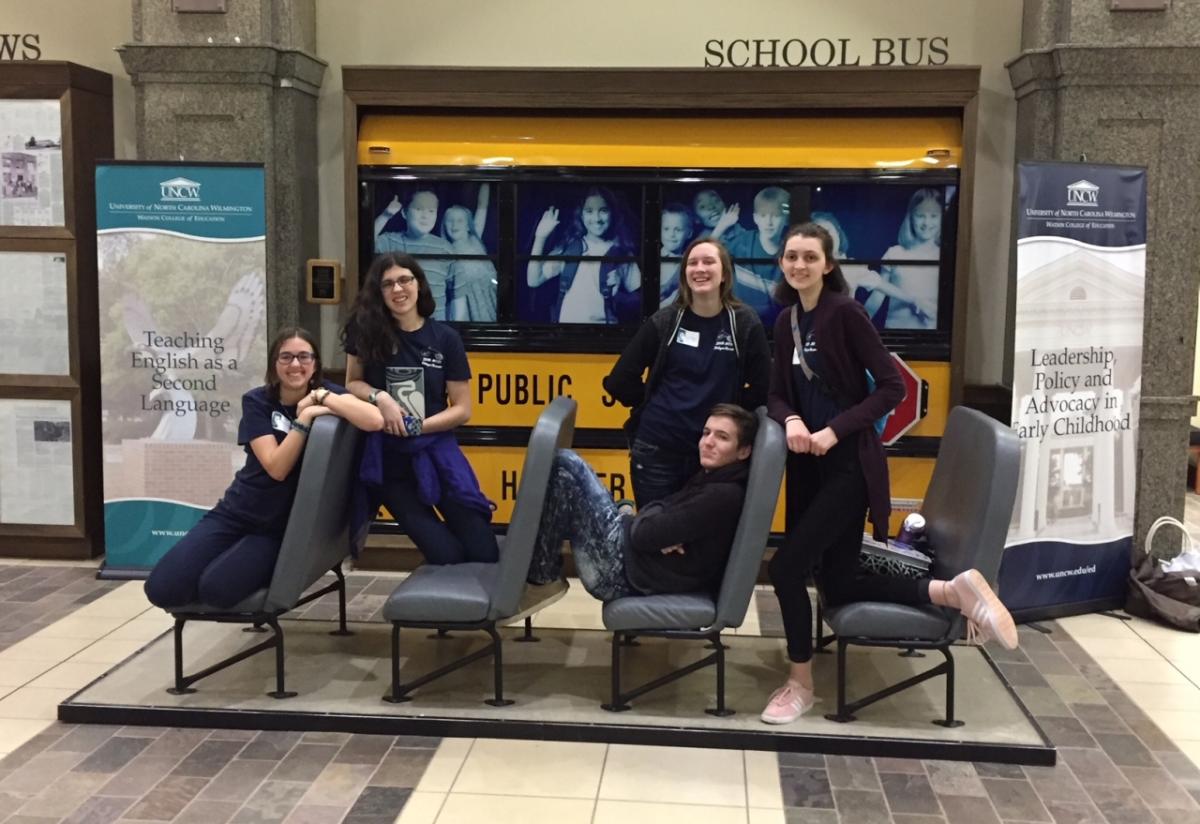 Pictured from left: Elizabeth Batts, Allison Cahill, Lilly Kramer, James Howard and Jamie Cahill
For the second year, students from Dobyns-Bennett High School competed in the National Ocean Sciences Bowl Regional Competition, reinforcing the school's commitment to empowering students through real-world, problem-based learning environments.  Dobyns-Bennett is the only public high school in the state of Tennessee to compete in The National Ocean Sciences Bowl. 
Known as the Blue Heron Bowl, the regional competition brought students and coaches from coastal and landlocked communities to Wilmington, NC to challenge their knowledge of ocean processes. Following an active hurricane season, the competition was themed around "Oceans Shaping Weather," and touched on a variety of topics including relationships between weather and ocean conditions and currents, technologies used to predict global climate patterns, and challenges in mitigating the impact of severe weather events.
Competing against North Carolina's top performing high schools in math and science, Dobyns-Bennett finished in the top 10 at the Regional Competition.  Students competing in this year's competition were Allison Cahill, Jamie Cahill, Elizabeth Batts, Lilly Kramer, and James Howard. 
Why bring ocean science to East Tennessee?  It's simple. The ocean matters everywhere. Through a partnership with Eastman and Woods Hole Oceanographic Institution, Dobyns-Bennett launched an ocean sciences capstone course in 2017 where students are challenged to apply cross-disciplinary learnings to real world issues and problems.  By interacting with some of the world's top ocean scientists on active research projects, students are exposed to unique experiences that will give them a competitive advantage while continuing their education and entering the workforce.    
Exposure to a capstone course in ocean processes is a unique experience for students and Dobyns-Bennett is one of only a few select high school in the United States offering such a program.  Participating in the National Ocean Science Bowl and initiating the Capstone Ocean Processes course align perfectly with the school's goals including supporting scientific inquiry and discovery, fostering creativity and problem-solving, offering meaningful career opportunities, providing application-based experiences through an integrated curriculum and utilizing the power and flexibility of technology. These same goals are also reinforced in the plans to introduce a new science and technology center, also known as DB 2.0. 
With a strong emphasis on Science, Technology, Engineering, Arts and Math (STEAM) education, Eastman is committed to establishing strategic partnerships such as this to inspire the next generation and help ensure a successful workforce in the future. To learn more about Eastman's corporate responsibility and education initiatives, visit responsibility.eastman.com.