Connecting, Speaking Out, Taking Action: Asian Pacific American Heritage Month at Booz Allen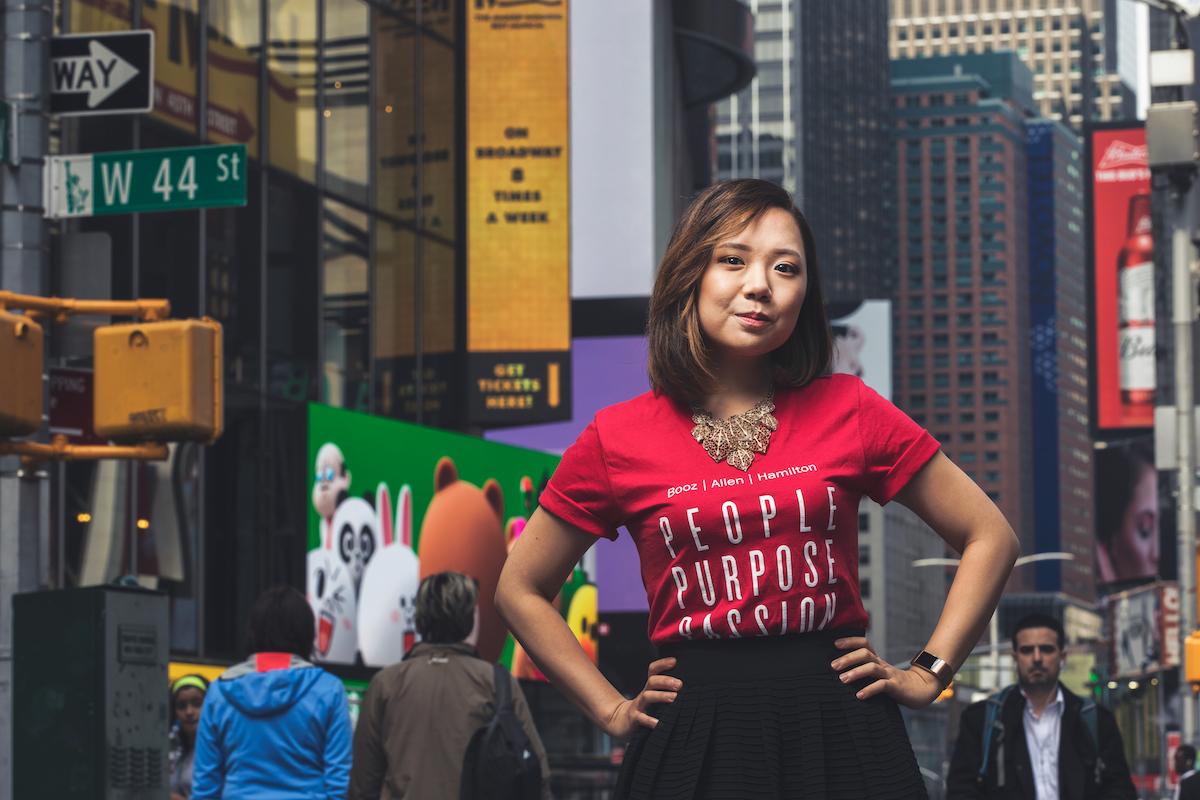 The nonprofit group Stop AAPI Hate received 6,603 reports of incidents against Asian American and Pacific Islander communities from March 2020 to March 2021. This is an 78% increase over the previous 12 months of events ranging from verbal harassment and shunning to civil rights violations and acts of violence like the killing of eight people in Atlanta in March. 
"The targets are often the most vulnerable in our society, like an 84-year-old man on his morning walk," Booz Allen Senior Vice President Paul Chi said in a recent episode of Booz Allen's Unstoppable podcast for May's Asian Pacific American Heritage Month. 
He shared stories of discrimination and prejudice from his own life. During the COVID-19 pandemic, his mother felt uncomfortable going to the grocery store during core hours given the rhetoric and behaviors of other shoppers. And Chi has changed his perspective on the term "model minority." 
"I thought it was an acknowledgment of all of our hard work and accomplishments," he said. "But in retrospect, it's about a stereotype, not the individual, and in that respect, it's actually harmful."  Furthermore, deeming one minority to be a "model" among others, Chi said, "really drives a wedge between disadvantaged groups."
Providing and giving support in the workplace
Chi referenced research by Stop AAPI Hate, estimating that  that more than a third of incidents involving AAPI discrimination happen at the workplace. "Companies need to be able to support their employees," he said.
Chi is a senior advisor of Booz Allen's Asian Pacific American Network (APAN), one of five global networks within the Multicultural Business Resource Group (BRG) at Booz Allen. The network provides employees with opportunities to influence the business, develop new skills, grow as leaders, and make meaningful connections.
Over the past year, APAN has played a vital role in helping the firm advance key diversity, equity, and inclusion (DEI) goals. These activities included this month's AAPI Support Employee Giving Campaign, which raised nearly $35,000 for Stop AAPI Hate, Asian Americans Advancing Justice, and other nonprofits dedicated to protecting the humanity and rights of the Asian American and Pacific Islander (AAPI) community. 
Connecting across communities and geographies
For Asian Pacific American Heritage Month, APAN planned a full schedule of workshops and sessions for employees to have open discourse about recent AAPI events, engage with AAPI culture and celebrate diversity at Booz Allen. 
This month's events include:
A session about the groundbreaking PBS series Asian Americans, co-hosted by Booz Allen's Multicultural BRG, plus a discussion with series producer Donald Young
A "Café Con Leche" session with Booz Allen's Latin American Network about the 1965 fight of Filipino American farm workers for fair labor rates  
A session with the GLOBE+ BRG where AAPI/LGBTQ+ employees share their experiences related to their intersecting identities 
These sessions—along with a virtual cooking demo, career coaching, and social activities— aim to foster a cross-geographic and cross-cultural sense of community.
Ways to take action
How can individuals and companies support AAPI communities, fight AAPI hate, and enact positive change? Chi suggested the following.
Stop—or at the very least don't promote—xenophobic content and misinformation. This information propagates virally across social media through shares and likes, even though most people "don't realize the ripple effects," Chi said. Treat this information like you would a chain letter or email, he advised. Stop sending it to others and hit delete.
Speak out—even if it's outside your comfort zone. For Chi, speaking out publicly on the Unstoppable podcast didn't come naturally. "I'm definitely not someone who historically takes action in this way—it's just not something I'm really comfortable with. But on this issue, you can't really sit idle and hope that others will take things on," Chi said. 
Donate on an individual and company level. In addition to Stop AAPI Hate and Asian Americans for Justice, Booz Allen employees have donated, with the firm providing a 100% match, to:
Booz Allen has also engaged employee giving with matching funds to the Center for Asian American Media, in conjunction with Donald Young's virtual event about Asian Americans and filmmaking, and CARE and GiveIndia, which support the COVID-19 response in India.
If you see something, step in and do something. When seeing classmates get into fights at school, Chi recalled: "I didn't intervene and I felt bad about it afterwards." 
Today, he's planning on taking the bystander intervention and de-escalation training that Booz Allen offers its employees. "It's really important," he said. "As adults, we should know how to intervene in a bad situation."
Read more about diversity, equity, and inclusion at Booz Allen.