Celebrating Women's Achievements and Continuing to Fight for Women's Rights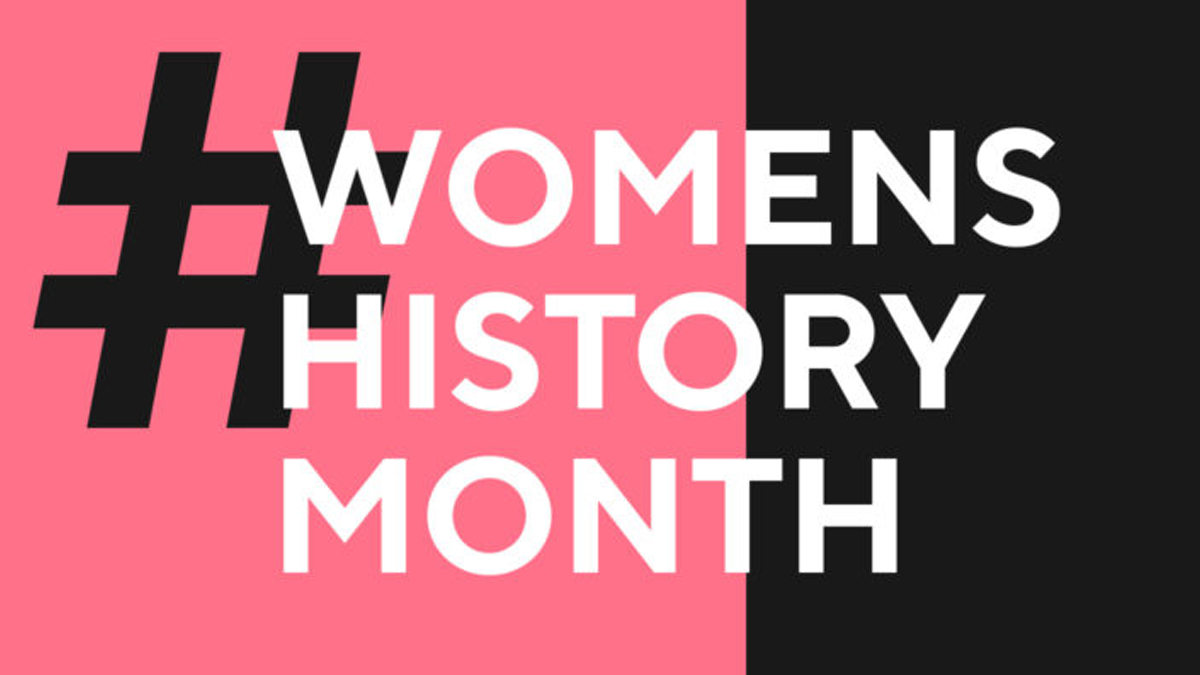 On March 8, #InternationalWomensDay, and throughout the month of March, Americans will celebrate the many achievements of women throughout history in art, athletics, business, government, philanthropy, humanities, science, and education.  Women have contributed a lot to society, and we have made great strides in reducing the gender equity gap. However, we still have some barriers to overcome to ensure equal economic opportunities, educational equity, women's health, and an end to gender-based violence.
In honor of #WomensHistoryMonth, America's Charities is celebrating the following agents of change who we are proud to call our members:
ACLU - Women have made great strides in the fight for equality, but gender bias continues to create huge barriers for many—especially immigrants, women of color, women with low incomes, and victims of domestic violence. Through litigation, advocacy, and public education, the ACLU Women's Rights Project pushes for change and systemic reform in institutions that perpetuate discrimination against women, focusing its work in the areas of employment, violence against women, and education.
WOMEN'S WAY - WOMEN'S WAY has impacted the lives of hundreds of thousands of women and their families through its . By seeding, supporting, and leading an array of efforts in the Greater Philadelphia region, they are working toward ensuring affordable health care access and protecting reproductive rights; empowering leadership; implementing systems change in responding and preventing domestic violence; and achieving equal opportunity and economic security for women and girls everywhere.
International Planned Parenthood Federation, Western Hemisphere Region (IPPF/WHR) - A for more than 60 years, IPPF/WHR envisages a world in which every woman, man, and young person has access to the information and services they need, sexuality is recognized both as a natural and precious aspect of life and as a fundamental human right, choices are fully respected, and stigma and discrimination have no place. Our work helps couples plan their families, educates young people on how to protect themselves from HIV, STIs, and unintended pregnancies, and provides all people with the information and services they need to take control of their own sexual and reproductive lives.
NARAL - NARAL Pro-Choice America Foundation is the nation's . NARAL Pro-Choice America Foundation fights to protect and expand these rights at every level of government—whether that means putting pressure on lawmakers and corporations, educating the public about current events, or changing the conversation ahead of monumental Supreme Court decisions.
Population Connection - Population Connection works with Congress to ensure that the United States is doing everything in its power to help women become empowered, active members of their communities. From fighting to end federal funding for failed abstinence-only sex education programs in the U.S., to urging Congress to appropriate $1 billion for international family planning, Population Connection stands behind women's right to make the best choices for themselves and their families.
The Yellow Feather Fund (Sesame Workshop) - All children have a right to quality education. Yet some 61 million girls around the world are not in school—and the adult illiteracy rate for women is nearly twice that of men, with a devastating opportunity cost. What causes this disparity? Girls often face barriers to education due to cultural conventions. But just as culture can close minds and doors, it also has the power to open them. Gender equality has always been part of the fiber of Sesame Street. Today, with 130 million girls out of school, the need for empowering girls from a young age is stronger than ever - and Sesame has risen to the occasion. 
Throughout the month of March, we encourage you to:
Join us in celebrating Women's History Month! Follow us on Twitter and Facebook as we share how our members' specific programs empower women's contributions to the advancement of communities around us.

Donate & raise money for these nonprofits whose work has and continues to pave the way for women's health, equal economic opportunities, educational equity, and an end to gender-based violence. America's Charities is proud of the work our member charities do in these respective areas. One of the most cost-efficient ways you can support these nonprofits is to donate to them via payroll deduction through your employer's workplace giving program (Don't have a program? Click here to have your employer contact our team.) Click on each charity's name above to learn more about their work, and to make a donation now!