Celebrating Hispanic Heritage Month: How Booz Allen Employees Embrace Their Past, Present, and Future
Celebrating Hispanic Heritage Month: How Booz Allen Employees Embrace Their Past, Present, and Future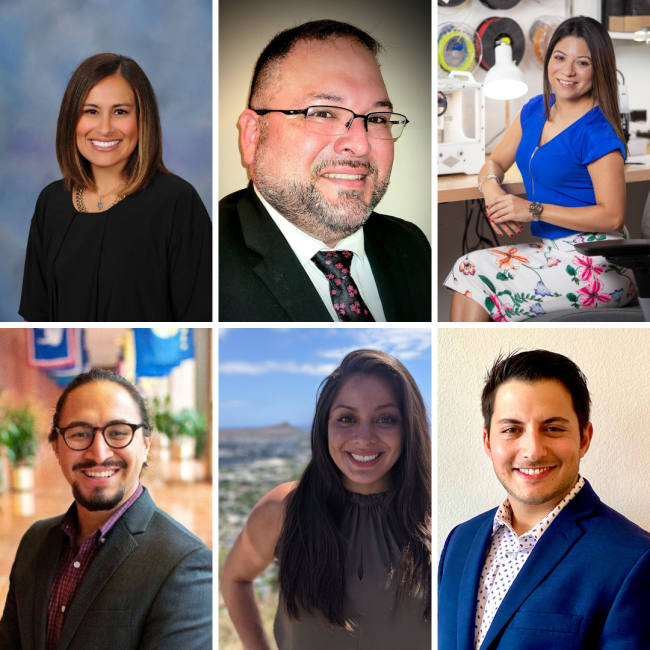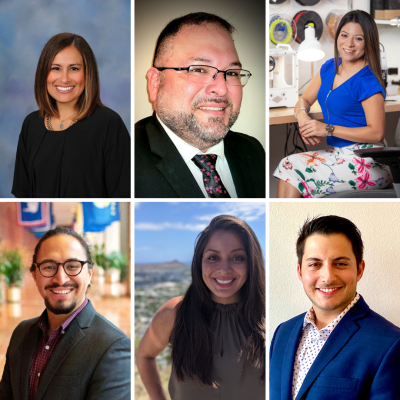 Tuesday, October 13, 2020 - 8:00am
"Be proud of your past and embrace the future." 
This is the 2020 theme for Hispanic Heritage Month, an annual event that celebrates the cultures and histories of American citizens whose ancestors came from Central and South America, the Caribbean, Mexico, and Spain.
Here five employees from Booz Allen discuss their Hispanic-American identities, their families, the traditions that shape their lives, and their hopes for the future.
"I was always taught to be myself"
For Associate Brian Castillo, his heritage is an essential part of who he is—and his attitude toward life.
"I was always taught to be myself," he said. He was the first mixed-race person in his family, with a Mexican father and Caucasian mother, and it wasn't always easy. 
"My father and mother knew this would be a hardship, so they enforced in me and my sisters that while you may face this adversity and opposition from those that are not like you, one must stay focused and determined," he said.
Today, Castillo brings this focus to his work as a senior subcontracts administrator—and pride in his story to his own family life.
"I am proud to be of Mexican decent," he said. "I love sharing it with others, and ultimately teaching my children what it means to be part of La Raza!"
Living—and appreciating—a dream 
Senior Consultant Thomas Orgler's identity has also been shaped by two cultures. He moved to the United States from Brazil 10 years ago leaving friends and family.
"When I was young, my family always looked up to the U.S. as something to mirror, the 'way that works.' It was always a dream to live in the U.S.," he said. 
That dream led to him to his current work in data science and analytics, software development, and automation at Booz Allen. "These are all segments that help move the world towards progress," he said. "The more we automate the mundane and repetitive tasks in work and life, the more we actually allow ourselves to take a breath and think in more human ways."
Throughout, his memories of life in Brazil—"from the kids in the street juggling lemons for change to the poor working class juggling two to three jobs"—have taught Orgler to appreciate what he has.  
"Life is not easy and should never be taken for granted," he said. 
"Querer es poder"
Associate Berta Gonzalez finds inspiration in the sacrifices of her parents, "two hardworking Salvadoran immigrants whose love, blood, sweat, tears, and sacrifices made me who I am today." 
She recalled her mother and father holding two to three jobs each to feed, clothe and support her and her sisters, giving 100 percent even when they weren't feeling well. 
Throughout, Gonzalez said, her family has been inspired by the phrase "querer es poder"—where there's a will, there's a way.  
"If my parents did it with less resources and not speaking proper English, what is my excuse to not bring my authentic self and not honor their hard work and sacrifices?" 
Driven by this motivation, Gonzalez has traveled worldwide with bachata and salsa dance teams and joined Booz Allen "to pursue a new work adventure."
"My parents raised my sisters and me to grow up to be independent and decisive women with limitless opportunities to reach our fullest potential, breaking free from the stereotypical gender roles they grew up with," she said. "They are my heroes." 
Hard work and family celebrations
"Hardworking, in a nutshell," is how Lead Technologist Alexander Merida describes his family, who immigrated to the United States from Colombia.
"All my uncles and aunts were immigrants to this country with little English but a big work ethic," Today Merida is one of 21 bilingual grandchildren—"speaking two languages is always cooler than one"—who have made the family proud.
His family's work ethic, and early knowledge of his professional interests, put Merida on his current career path. "Surprisingly, coming out of college I knew I wanted to do federal IT consulting, thanks to a project management class I had as an elective in my IT major." Months after college, he was in Washington D.C working on the World Trade Health Center Program.
Merida and his family make time for celebration as well. Each December, they gather for a midnight party for Christmas. "All the cousins running around and seeing everyone made the holidays special for us," he said.
Honoring heritage and a spirit of inclusion
Principal Ana Garcia Olson's Mexican American heritage helped shape her career path. 
"I studied international business, with an emphasis in Spanish, at San Diego State University because I wanted to give back in a meaningful way to Latin American countries and stay close to my roots." 
Her studies led to Booz Allen, where she had the opportunity to work on projects for USAID and the World Bank. Today Olson supports the Department of Defense at Booz Allen's San Diego office where she is an active member of the diversity, equity and inclusion agenda in the defense market, and she volunteers regularly with Women in Defense, encouraging women studying STEM, law, and public policy to carve career paths in the industry. Olson is also a member of the Executive Committee serving the Latin American Network (LAN), which is hosting a series of events in honor of Hispanic Heritage Month focused on education, celebration and inclusivity. 
This spirit of inclusion is something Olson attributes to her mother. "She is known in our family for her hospitality and her ability to make everyone feel like family, from her homemade gifts to her celebration of Mexican Mother's Day each year on May 10," Olson said. "I try to emulate her in my work and in my personal circles."
Shaping the future on November 3 
Traditions also have played a big role in Senior Consultant Alma Luna's life, from her mother's overstuffed "Christmas Sandwiches" to childhood summers in El Salvador. 
"I learned fluent Spanish before English," she said. "These three summer months, year after year, became such an essential part of who I am as a person."
This November, Luna will be participating in another tradition core to her identity and having a voice: voting.
"There are a record 32 million Latinos projected to be eligible to vote in 2020, making Latinos the second-largest voting bloc," she said. "It's empowering to see that such a large number of the Latino community could have a big impact." 
Learn more about diversity, equity, and inclusion and multiculturalism at Booz Allen.