Seafood Sustainability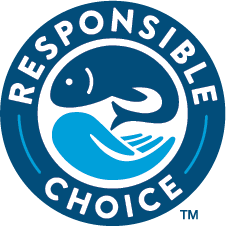 As one of the country's largest grocers, we recognize our responsibility to protect our natural resources. Protecting our oceans is critical for maintaining the availability of seafood for future generations and the health of our planet. We set a progressive, industry-leading goal for our seafood to be responsibly caught or farmed, or from sources making credible improvements.
We offer seafood that already meets our goal. Look for items marked "Responsible Choice" while you shop. That means they are considered a "Best Choice" or a "Good Alternative" by the Monterey Bay Aquarium Seafood Watch® program, or they are certified to an equal standard. When you purchase "Responsible Choice" seafood from your favorite local supermarket, you can feel proud to be making a healthy decision for you, your family and the environment.
Read more on our Seafood Sustainability Webpage.
Videos from this campaign