From Boston to Birmingham: 25 Historic Main Street Districts Across America Vie for $2 Million in Grants Decided by Public Vote During Partners in Preservation Campaign
American Express and the National Trust for Historic Preservation Have Provided $19 Million in Funding Through This Program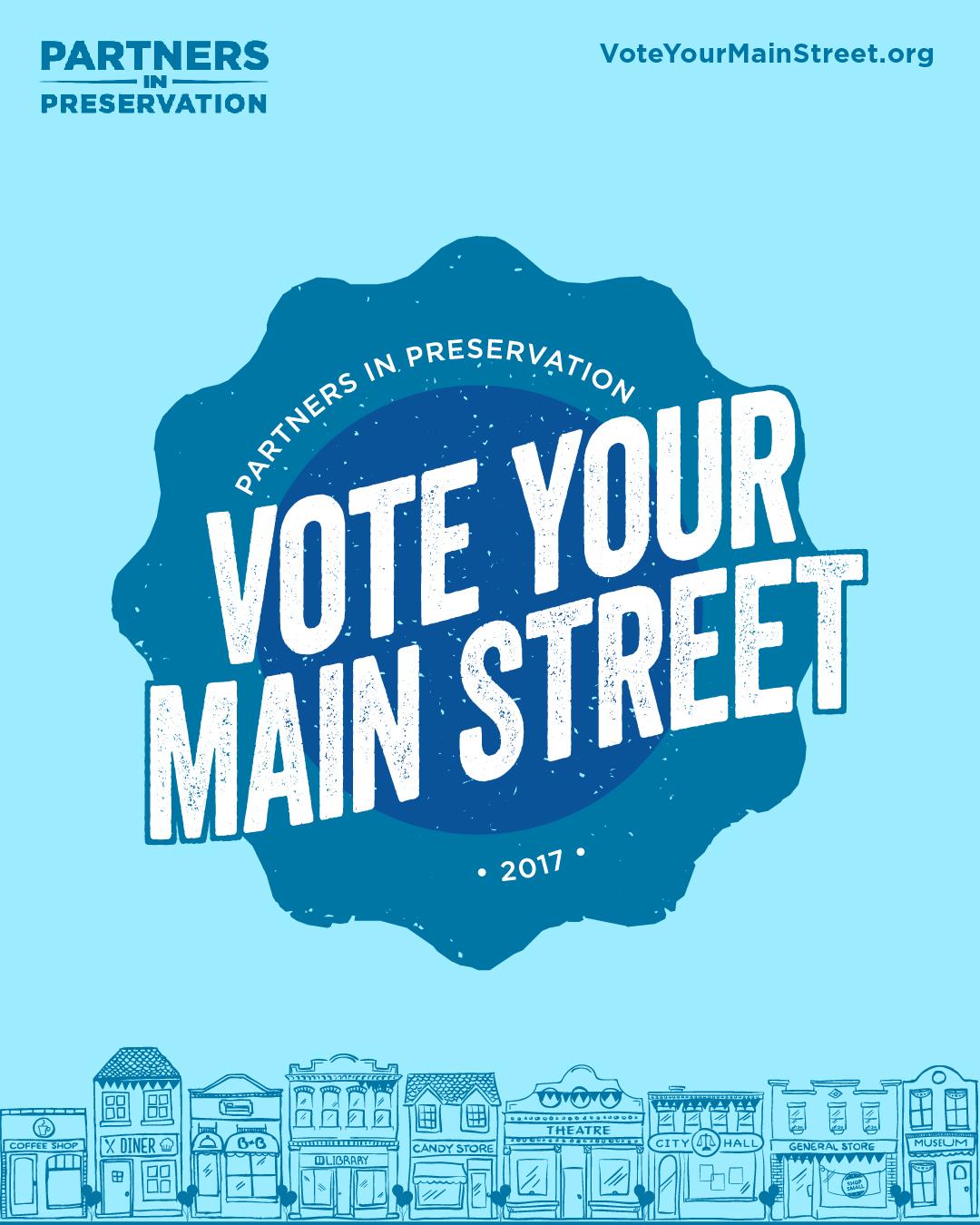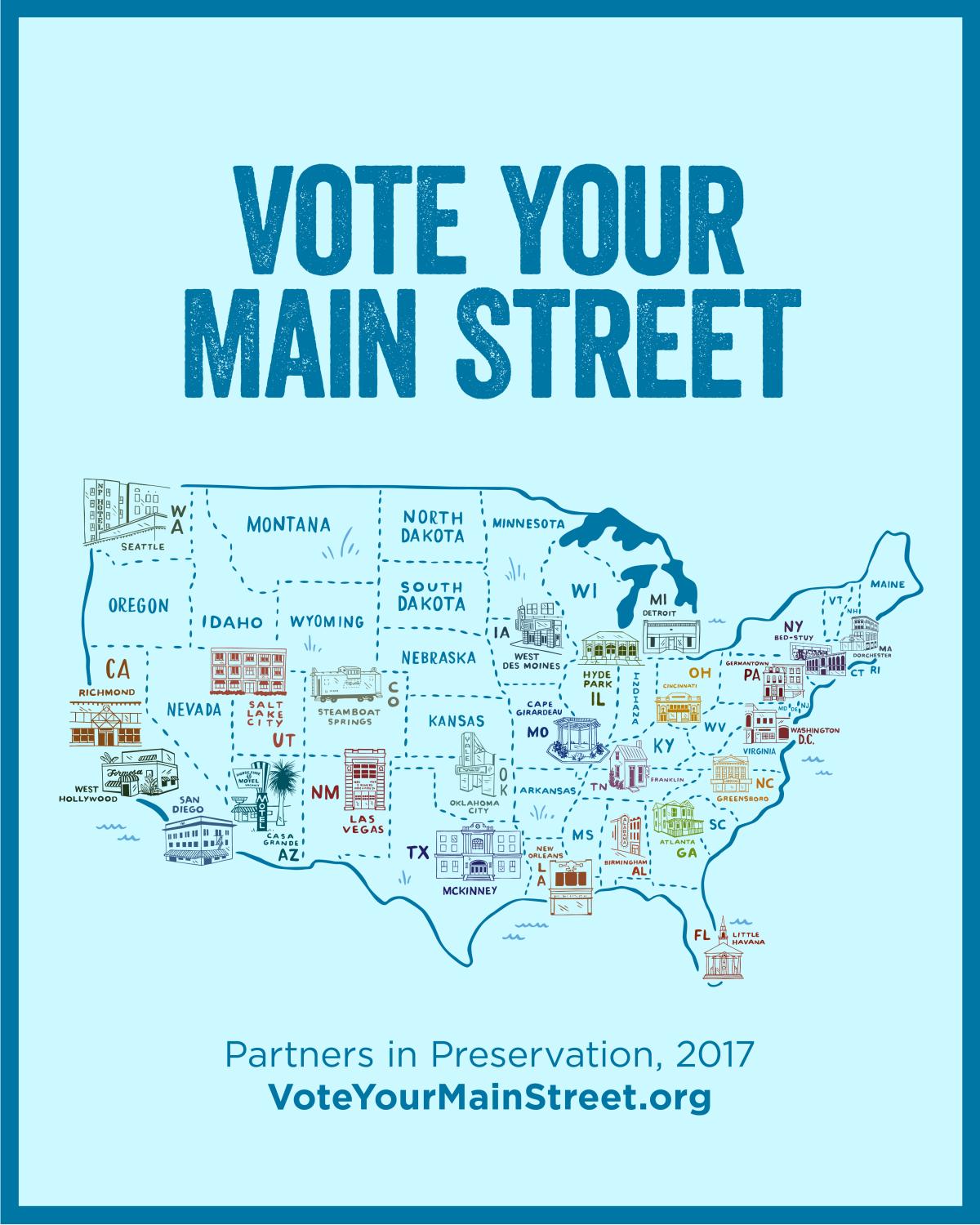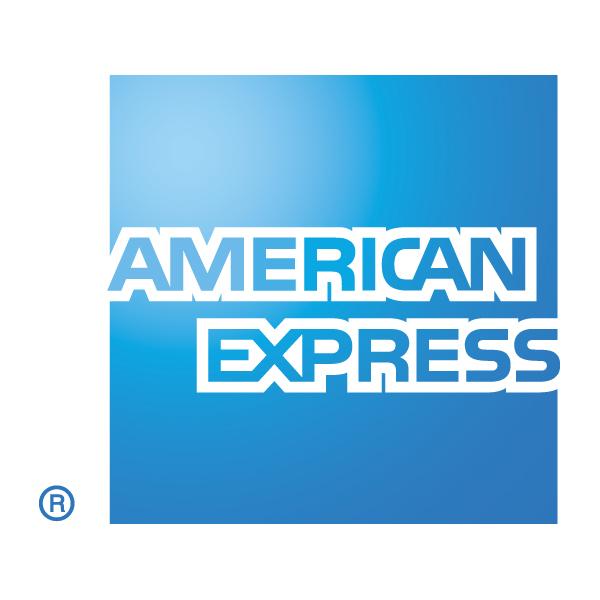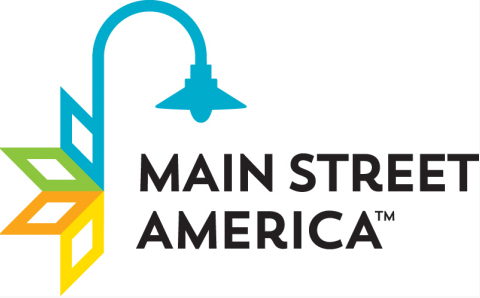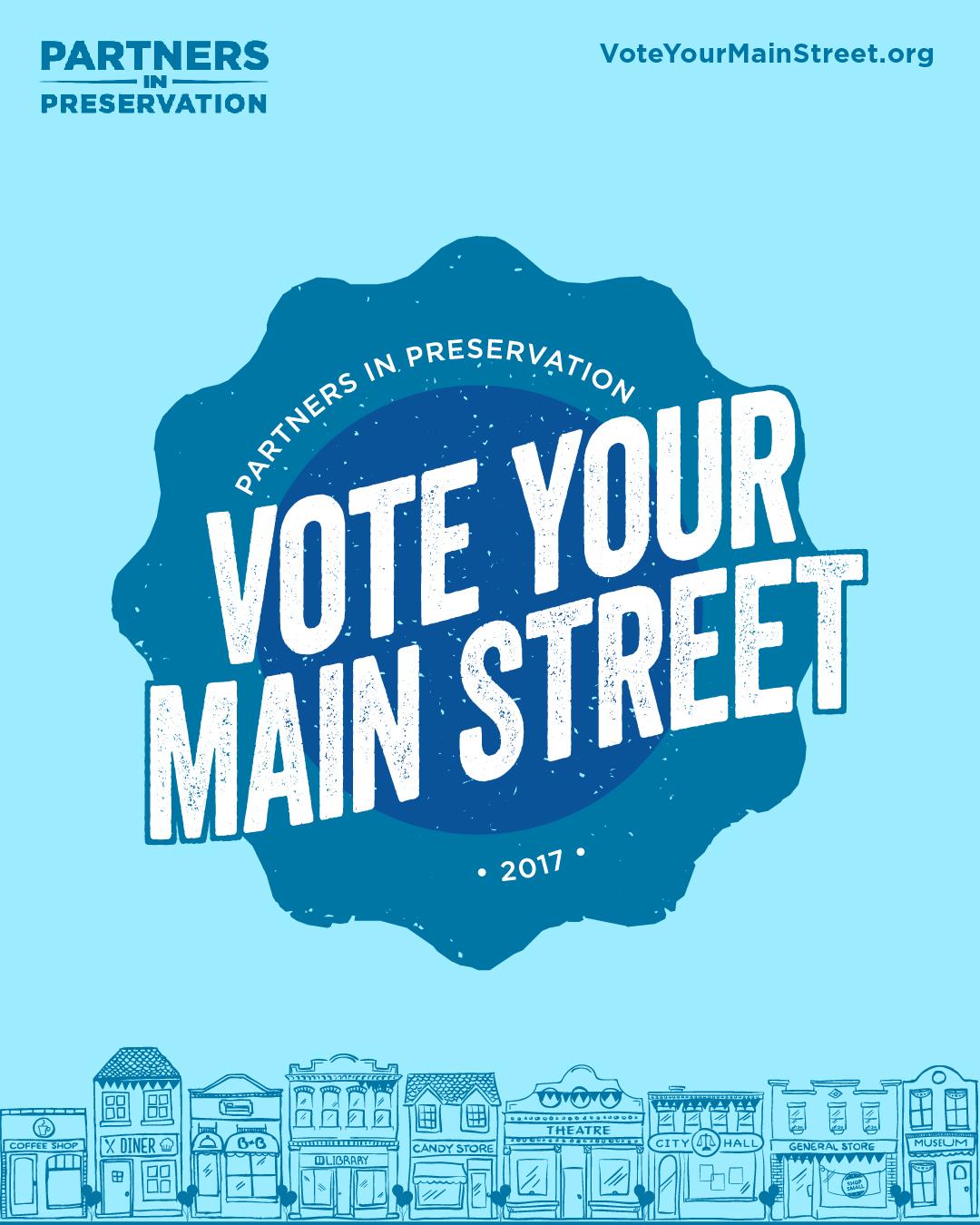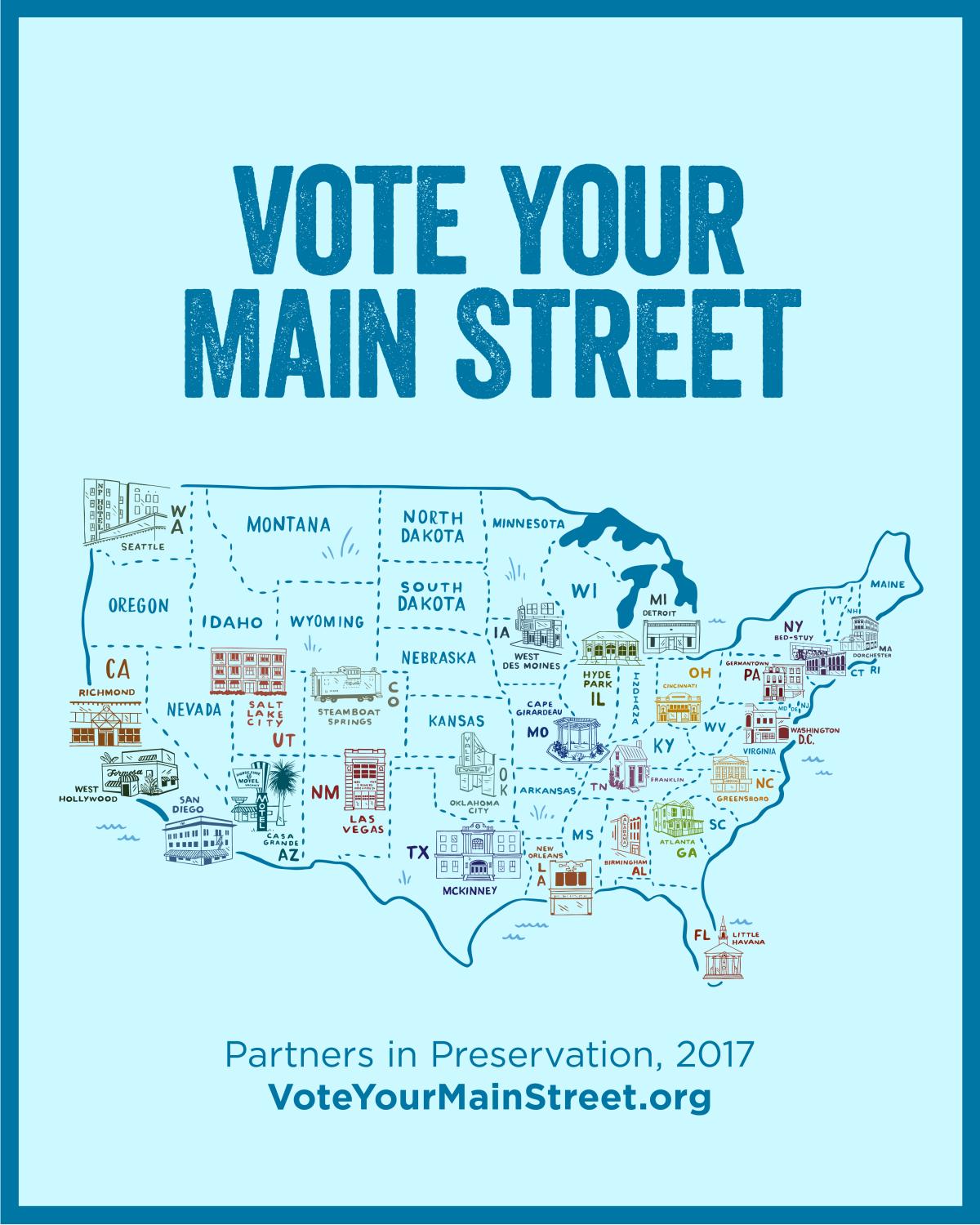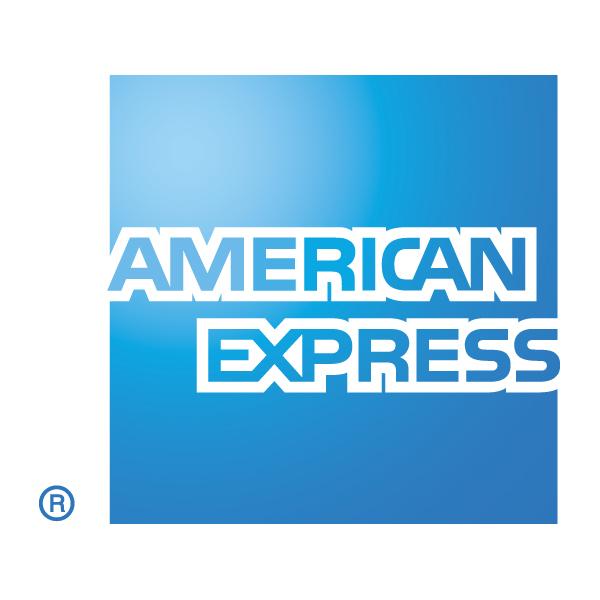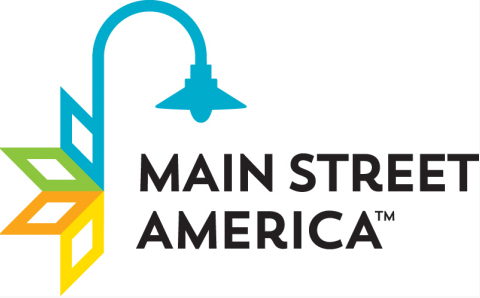 NEW YORK, September 25, 2017 /3BL Media/ - American Express and The National Trust for Historic Preservation, in collaboration with Main Street America, announced today that Partners in Preservation is headed to Main Street. Partners in Preservation is a community-based partnership to raise awareness of the importance of preserving historic places and their role in sustaining local communities. This year's program, Partners in Preservation: Main Streets, will award $2 million in grants to Main Street districts in need of preservation support across America.
The public will determine which sites will receive preservation grants by voting for their favorite main streets today through October 31 at VoteYourMainStreet.org, hosted by National Geographic Travel. On November 2, the sites with the most votes at the end of the voting period will be announced and awarded grants for restoration projects. In addition, the public will also have the opportunity to enter a sweepstakes for a chance to win a trip of their choice to New York, Los Angeles, or Miami, sponsored by this year's media partner National Geographic.
"Historic preservation and the Shop Small Movement are cornerstones of American Express' longstanding commitment to serving communities around the world," said Timothy J. McClimon, president of the American Express Foundation. "This campaign aligns these two commitments. By rallying citizens to learn about and vote for their favorite local historic treasures, we hope to create broad-scale awareness of the connection between preservation and our country's thriving main streets."
This year's campaign coincides with the 40th anniversary of the National Trust for Historic Preservation's work to revitalize main streets. Partners in Preservation: Main Streets emphasizes the importance of these districts around the U.S. and their positive impact on local communities and economies.
"From first dates to family dinners and shopping trips to nights on the town, America's thriving historic main streets are where we come together and share experiences that shape our lives and communities," said Stephanie K. Meeks, president and CEO of the National Trust for Historic Preservation. "We are delighted to celebrate historic main streets across America through this year's Partners in Preservation program. These historic downtowns are central to our local and national identity and should be preserved for generations to come."
According to 2016 data from Main Street America, investments in Main Street districts have a significant impact on local economies – encouraging real estate development as well as the creation of new businesses and jobs. In 2016, $4.65 billion reinvested in Main Street improvement programs resulted in 8,042 building rehabilitations, 5,616 business openings, and 27,462 new jobs. Main Street revitalization efforts also help to make our neighborhoods more interesting and welcoming places to live, work and play.
Since the program's inception in 2006, Partners in Preservation has awarded over $19 million in support of more than 200 historic sites across the country.
From theaters and museums to plazas and marquees from Seattle to Miami, Partners in Preservation: Main Streets will inspire long-term support from local citizens for the historic places in Main Street corridors. Each local partner received a grant of $20,000 to increase public awareness of the importance of these historic places and build grassroots support for their Main Street district.
The 25 cities with Main Street districts in contention for Partners in Preservation: Main Streets grants include:
Atlanta, Georgia
Sweet Auburn Works seeks to transform Bryant Graves House into an information center for visitors. This project would help introduce visitors to the local businesses and organizations that define Sweet Auburn.
Birmingham, Alabama
REV Birmingham seeks to install a 42-foot vertical marquee on the Historic Alabama Theatre. This project would restore the façade of the theatre to its original appearance and light-up downtown Birmingham.
Boston, Massachusetts
Upham's Corner Main Street seeks to transform the Pierce Building into a business incubator and convert the Streetcar Comfort Station into a bike repair store and coffee shop. This project would create a vibrant hub within Dorchester's Arts and Culture Innovation District.
Cape Girardeau, Missouri
Old Town Cape, Inc. seeks to revitalize the bandstand and surrounding park landscape in Ivers Square. This project would honor the neighborhood's history and attract visitors.
Casa Grande, Arizona
Casa Grande Main Street seeks to create a new Vintage Neon Sign Park by salvaging historic neon signs from throughout the community. The park would serve as a vibrant downtown destination for visitors.
Cincinnati, Ohio
The Cincinnati Preservation Association seeks to restore the Woodward Theater's historic marquee. This project would attract visitors and make the theater a shining beacon in Over-the-Rhine.
Detroit, Michigan
Live6 seeks to transform The Treehouse into a unique gathering and performance space. This project would create a much-needed venue for the Livernois/6 Mile community to come together.
Franklin, Tennessee
The Heritage Foundation of Franklin and Williamson County seeks to rehabilitate Dr. McPhail Office as a space for local programming and visitor services. This project would share Franklin's history and highlight the positive impact of preservation on the community.
Greensboro, North Carolina
Downtown Greensboro, Inc. seeks to replace the iconic Carolina Theatre's worn seats with art deco-style seats that increase capacity and restore historic charm. This project would ensure the theatre remains the "Showplace of the Carolinas" for years to come. 
Hyde Park, Illinois
The Hyde Park Chamber of Commerce and Hyde Park Historical Society seek to complete renovations on the Cable Car Building. Through this project, the community would continue to have access to a museum and meeting space.
Las Vegas, New Mexico
Main Street de Las Vegas seeks to restore the E. Romero Hose and Fire Building to serve as a firefighting and acequia system museum. This project would commemorate the stories of the town's founders and their efforts to protect their community.
Los Angeles, California
The Los Angeles Conservancy seeks to rehabilitate the trolley car of the Formosa Cafe along Route 66. This project would ensure a beloved West Hollywood icon is saved for future generations.
McKinney, Texas
Main Street McKinney seeks to rehabilitate the exterior of the McKinney Performing Arts Center in the Collin County Courthouse. This project would enhance visitors' experiences for generations to come.
Miami, Florida
The City of Miami seeks to renovate and paint the exterior of the Manuel Artime Theater. This project would ensure the theater continues to be a place where the vibrancy of Little Havana comes alive.
New Orleans, Louisiana
Oretha Castle Haley Boulevard Merchants and Business Association seeks to restore the façade of Old McCrory's Store. This project would repurpose the space for retail and nonprofit business use and commemorate the 1960 boycott of discriminatory hiring practices.
New York, New York
Bedford Stuyvesant Restoration Corporation seeks to rehabilitate the façade and make structural improvements to the Sheffield Farms Bottling Plant in Restoration Plaza. This project would ensure that the plaza remains at the heart of the Bedford-Stuyvesant community.
Oklahoma City, Oklahoma
Downtown OKC Initiatives seeks to restore the Yale Theatre to its original appearance. This project would breathe new life into a key attraction, providing a draw for tourism and new entertainment opportunities to the surrounding area.
Philadelphia, Pennsylvania
Germantown United CDC seeks to rehabilitate the façade and make structural improvements to significant 20th-century African-American landmarks in the Germantown neighborhood, including the Trower Building and Parker Hall. This project would increase visitation to Germantown and community pride.
Richmond, California
The Richmond Main Street Initiative seeks to install a marquee on the Market Street Mall's Façade. This project would create a bright light illuminating the neighborhood's charm and welcoming visitors.         
Salt Lake City, Utah
Studio Elevn seeks to rehabilitate three historic buildings in the Granary District. This project would provide space for artists, designers and entrepreneurs to gather, work and celebrate.
San Diego, California
North Park Main Street seeks to reveal the original façade of the Stevens-Hartley Annex, which has been hidden behind a wall for decades. This project would further beautify one of San Diego's most celebrated streets.
Seattle, Washington
Chinatown-International District Business Improvement Area seeks to restore disappearing historic signs throughout Seattle's historic Chinatown-International District. This project would help tell the story of this iconic, diverse neighborhood.
Steamboat Springs, Colorado
Main Street Steamboat Springs seeks to restore and repurpose a historic caboose as an artist-in-residence studio and gateway to Main Street. This project would serve as a landmark for the city's Creative District.
Washington, D.C.
Shaw Main Streets seeks to restore the original storefront façade of the James Hughes Building. This project would transform a hidden treasure into a gem for visitors to Shaw.
West Des Moines, Iowa
The Historic Valley Junction Foundation seeks to restore the façade, first-floor storefront and marquee of the Lyric Theater. This project would further emphasize the historic gathering place as an icon of main street.
For more information and to vote daily through October 31, the public is encouraged to visit VoteYourMainStreet.org.
###
About Partners in Preservation
Partners in Preservation is a program in which American Express, in partnership with the National Trust for Historic Preservation, awards preservation grants to historic places across the country.
Through this partnership, American Express and the National Trust for Historic Preservation seek to increase the public's awareness of the importance of historic preservation in the United States and to preserve America's historic and cultural places. The program also hopes to inspire long-term support from local citizens for the historic places at the heart of their communities.
About American Express
American Express is a global services company, providing customers with access to products, insights and experiences that enrich lives and build business success. Learn more at americanexpress.com, and connect with us on facebook.com/americanexpress, instagram.com/americanexpress, linkedin.com/company/american-express, twitter.com/americanexpress, and youtube.com/americanexpress.
Key links to products, services and corporate responsibility information: charge and credit cards, business credit cards, Plenti rewards program, travel services, gift cards, prepaid cards, merchant services, Accertify, corporate card, business travel, and corporate responsibility.
About the National Trust for Historic Preservation
The National Trust for Historic Preservation, a privately funded nonprofit organization, works to save America's historic places: www.savingplaces.org.
About Main Street America
Main Street America has been helping revitalize older and historic commercial districts for more than 35 years. Today it is a network of more than 1,600 neighborhoods and communities, rural and urban, who share both a commitment to place and to building stronger communities through preservation-based economic development. Main Street America is a program of the nonprofit National Main Street Center, Inc., a subsidiary of the National Trust for Historic Preservation.
About National Geographic Partners LLC
National Geographic Partners LLC, a joint venture between National Geographic Society and 21st Century Fox, combines National Geographic television channels with National Geographic's media and consumer-oriented assets, including National Geographic magazines; National Geographic Studios; related digital and social media platforms; books; maps; children's media; and ancillary activities that include travel, global experiences and events, archival sales, catalog, licensing and e-commerce businesses. A portion of the proceeds from National Geographic Partners LLC will be used to fund science, exploration, conservation and education through significant ongoing contributions to the work of the National Geographic Society. For more information, visit http://www.nationalgeographic.com/ and find us on Facebook, Twitter, Instagram, Google+, YouTube, LinkedIn and Pinterest.
About Shop Small®
Shop Small® is a nationwide movement to support small, independent businesses and call attention to the valuable and distinct contributions they make to their communities and the economy. Shop Small celebrates small businesses ranging from retail stores and restaurants to fitness studios and salons, and everything in between. The Shop Small movement was spurred by the widespread participation in Small Business Saturday, a day founded in 2010 by American Express. This national holiday shopping tradition is dedicated to celebrating small businesses and driving more customers through their doors on the Saturday after Thanksgiving. November 25, 2017 marks the eighth annual Small Business Saturday. Learn more and connect with us on ShopSmall.com, instagram.com/shopsmall, facebook.com/SmallBusinessSaturday.
Media Contact
Jocelyn F. Seidenfeld, American Express
(212) 640-0555
Andy Grabel, National Trust For Historic Preservation
(202) 588-6025
Jacob Taylor, Day One Agency
(203) 246-5059