Booz Allen, Kaggle, PBS KIDS Team Up for 2019 Data Science Bowl
Booz Allen, Kaggle, PBS KIDS Team Up for 2019 Data Science Bowl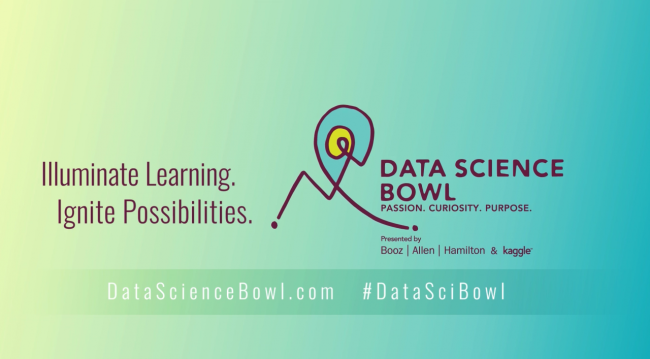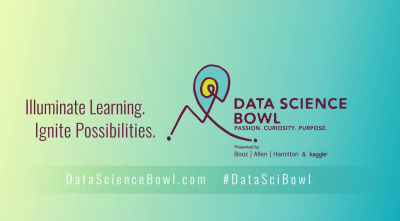 Monday, November 18, 2019 - 7:00am
More than 850 teams of data scientists, technologists, and other experts from around the world are hard at work applying their skills to uncover new insights and support learning outcomes in the 2019 Data Science Bowl. 
"At Booz Allen Hamilton, we empower people to change the world, whether they are our employees or the global data scientist community," said Joe Rohner, a director of analytics at Booz Allen and program manager for the Data Science Bowl. "Our annual Data Science Bowl has become a hallmark event that focuses on helping address critical societal challenges that can be improved by the collective ingenuity of people around the world."
Presented by Booz Allen and Kaggle in partnership with PBS KIDS, the challenge aims to identify the factors that measure how young children learn and determine the best approaches to prepare them for the future.
Setting the foundation for lifelong success
Using anonymous gameplay data from the PBS KIDS Measure Up! app, participants will create algorithms that will lead to better-designed games and greater learning outcomes. 
"Early childhood development is a pivotal point in a child's development that can provide them with a profound advantage and set the foundation for lifelong success," said Dr. Josh Sullivan, senior vice president and leader of Booz Allen's analytics and AI business. "We're excited to harness the collective power of people around the world to uncover how children learn from media and develop more beneficial and educational tools for children."
Harnessing a global community to change the world 
The Data Science Bowl is the world's largest data science competition focused on social good. Over the past four years, more than 50,000 participants have submitted over 114,000 algorithms to improve everything from lung cancer and heart disease to ocean health.
The global, web-based competition lasts from October 22, 2019 to January 21, 2020. Visit the competition page on Kaggle for full rules and eligibility requirements.
The 90-day competition is hosted online via the Kaggle platform. A real-time leaderboard shows progress made by the global community throughout the competition. At the end, the most accurate models win, and the winning solutions are released open source.
Read more about the 2019 Data Science Bowl and data science at Booz Allen.