Booz Allen Foundation Awards $1M in Innovation Fund Grants to Support COVID-19 Solutions
Booz Allen Foundation Awards $1M in Innovation Fund Grants to Support COVID-19 Solutions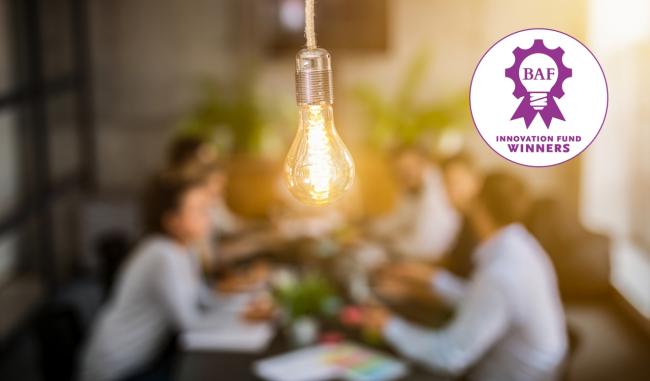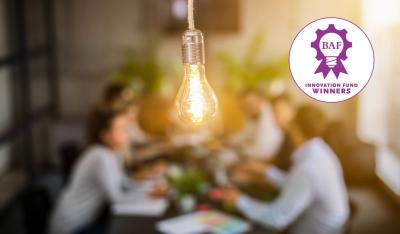 Thursday, September 17, 2020 - 8:30am
Protecting frontline workers and vulnerable populations. Developing new solutions to solve critical problems. Supporting communities and the safe return to work. Announced today—21 nonprofits, university projects, entrepreneurs, and startups have been selected to receive nearly $1 million in grants from the Booz Allen Foundation Innovation Fund in order to solve critical issues caused by COVID-19.
Established to support the development of creative solutions that address the wide-ranging impacts of the COVID-19 pandemic, the Booz Allen Foundation Innovation Fund was open to individuals, nonprofit organizations and eligible small businesses to apply from April 30 to June 5, 2020. Nearly 3,000 applications were submitted, coming from all 50 states, four U.S. territories and Washington, D.C.
The Booz Allen Foundation Innovation Fund is part of a broader coordinated philanthropic response to the COVID-19 pandemic by Booz Allen Hamilton, Inc. and the Booz Allen Foundation—an independent 501(c)(3) organization dedicated to convening diverse stakeholders to solve challenging social issues, including those stemming from the pandemic.
Over 150 people conducted a multi-tiered evaluation process of the nearly 3,000 applications—whittled down to 30 semi-finalists that virtually pitched an expert audience with backgrounds in innovation, grant-making, and entrepreneurship. Winners were approved by the Booz Allen Foundation board.
In addition to grant funding, award recipients also have access to ongoing support provided by Booz Allen Foundation partners, including: priority review for potential pro bono services for the nonprofit winners from Booz Allen Hamilton Inc., such as strategic planning, data science and analytics, cybersecurity, financial modeling, war gaming simulations and more; a virtual Seed Spot Boot Camp that includes business-building workshops, coaching and mentorship; and a complimentary copy of "IMPACT: Reshaping capitalism to drive real change" by Sir Ronald Cohen.
"Our diverse set of winning teams displayed creativity, innovative thought and best-in-class ability to create impact for our most vulnerable populations affected by the pandemic," said John M. Murdock, President and co-founding board member of the Booz Allen Foundation. "We asked applicants to provide their best and brightest ideas in an unprecedented time, and these award recipients delivered a wide range of solutions that will not only change the world, but also provide hope." 
Brief overviews follow of projects selected to receive funding from the Booz Allen Innovation Fund:
Nonprofit category: $100,000 each
 
Non-profit category: $40,000 each
Non-profit category: $25,000 each
For-profit category: $10,000 each
Individual startup category: $10,000 each
Learn more about the Booz Allen Foundation and Booz Allen's COVID-19 response.