Booz Allen CEO Wins Horatio Alger Award for Commitment to Education and Community Impact
Booz Allen CEO Wins Horatio Alger Award for Commitment to Education and Community Impact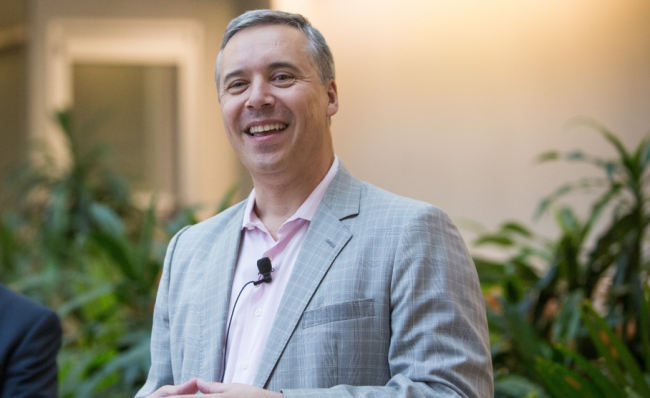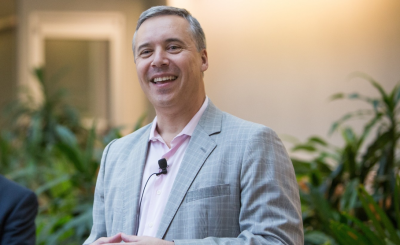 Thursday, January 9, 2020 - 7:00am
When Horacio D. Rozanski moved to the United States in 1988 at only 19 years old, he left behind a challenging life under military dictatorship in Argentina. In the U.S. he pursued his degree, secured an internship at Booz Allen, and made a career at the firm before ultimately becoming CEO in January, 2015.
In recognition of his success in overcoming adversity, his leadership, and his commitment to charitable causes, the Horatio Alger Association of Distinguished Americans announced he has been named a new member.
Conquering obstacles with hard work
As CEO, Rozanski actively supports Booz Allen's corporate citizenship programs for STEM education, veterans and military families, health care, and disaster recovery. He and 13 other honorees from across North America where selected as members of the association's Class of 2020.
After attending the Horatio Alger Awards as a guest two years ago, Rozanski said he "left feeling inspired and wanting to get involved with this very special group of people. To be selected for Membership and to have the opportunity to continue to give back to the Association is a great honor," he added.
The Member Class of 2020 will be formally inducted on April 2–4, 2020 in Washington, D.C.
Helping students aim higher
The Association has awarded over $180 million needs-based scholarships to 27,000 high school students with proven passion for higher education and contributions to their communities. While these students have experienced hardships, their resilience is inspiring, much like that of Association Members.
Having grown up under a military dictatorship, Rozanski is no stranger to such resilience. He left Argentina for the United States in 1988, determined to part of a country that stood for the values he held dear. He earned degrees from the University of Wisconsin-Eau Claire and the University of Chicago, was hired full time by Booz Allen and rose through the ranks. In 2005, he became an American citizen.
"Horacio Rozanski is a man of outstanding character," said Terrence J. Giroux, executive director of the Horatio Alger Association. "Horacio embodies the qualities of perseverance and integrity that we seek to honor, and we are privileged to welcome him as a 2020 Member."
Learn more about Horacio Rozanski and careers at Booz Allen.