Booz Allen and LaunchCode: Fast-Tracking Veterans into Mission-Critical Careers
Booz Allen and LaunchCode: Fast-Tracking Veterans into Mission-Critical Careers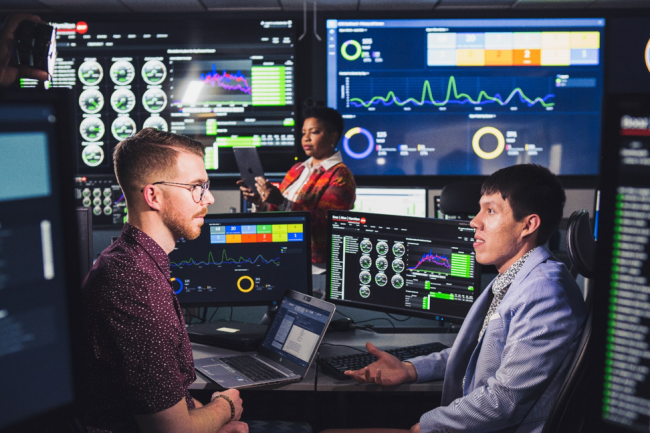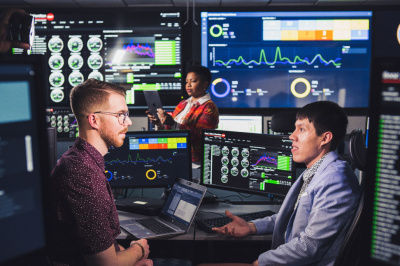 Tuesday, October 16, 2018 - 12:30pm
Booz Allen is working with LaunchCode, a non-profit created by Square co-founder Jim McKelvey, to fast-track veterans into in-demand fields like data science.
When Eric Druker, the director for Booz Allen's Data Science and Artificial Intelligence business, was looking for a way to strengthen the national talent pipeline in critical IT areas like data science, the stars aligned. He heard about nonprofit trainer/connector LaunchCode in a radio interview, met one of their leaders at a birthday party his son was attending, and the conversation flowed from there.
In just five years, LaunchCode has trained over 5,200 students and placed over 1,300 professionals into tech careers nationwide. Seventy-seven percent of LaunchCode apprentices and direct hires work as developers, and more than four out of five apprentices are converted to full-time employees.
A veteran finds a new path in data science
Air Force veteran Chris Nava was among the first people to benefit from the Booz Allen/LaunchCode collaboration. He had years of experience in electronics maintenance but none in programming and was looking for a change after leaving the service. He heard of the program through his mother-in-law who said, "Oh, Chris is a nerd, he likes this kind of thing," and jumped right in.
"This sounds too good, I thought at first," Chris said. "But it turns out it was good." In January 2017, he began training, then segued into an advanced track. He graduated in July and one month later received an email from LaunchCode saying that Booz Allen was seeking tech professionals with security clearances. Was he interested? "Duh, of course I was," Chris said.
Recruiting began in late August and early September—a two-month process due to Chris being Booz Allen's first LaunchCode candidate. After beginning work with Booz Allen in November, however, things happened quickly.
"I was teaching Python classes within two days," Chris said. "And around nine months after my initial hiring, I was doing data science work supporting the operations of the National Geospatial Intelligence Agency."
Chris' experience—and success—was pivotal to LaunchCode gaining broader adoption within Booz Allen.
"Some clients are hesitant to lower their requirements for staff filling technical positions, but the success of Chris and those who have followed him is helping to open the door for other candidates," said Druker.
"LaunchCode started out to address the shortage of tech talent in St. Louis," said Brian Feldman, director of company relations at LaunchCode.  "This collaboration with Booz Allen allows us to expand our services to another group of professionals—veterans—to give them the ability to jump into a tech career despite experience and education barriers."
Powerful benefits for participants and employers
While the average computer science degree costs over $40,000 and the average coding bootcamp costs over $11,000, LaunchCode courses are free. And participants reap powerful career benefits. The average LaunchCoder more than doubles their previous salary in their new tech jobs.
The organizations who hire LaunchCode participants benefit as well.
"The defense and intelligence communities are facing a nationwide shortage of cleared professionals with these critical skillsets," said Druker. "Organizations like LaunchCode give us the opportunity to address this urgent national security need while empowering veterans to continue the mission beyond their retirement from active-duty military service."
Learn more about how Booz Allen supports veterans in today's technology workforce.