Booz Allen and the Elizabeth Dole Foundation: Data-Driven Solutions for Military Caregivers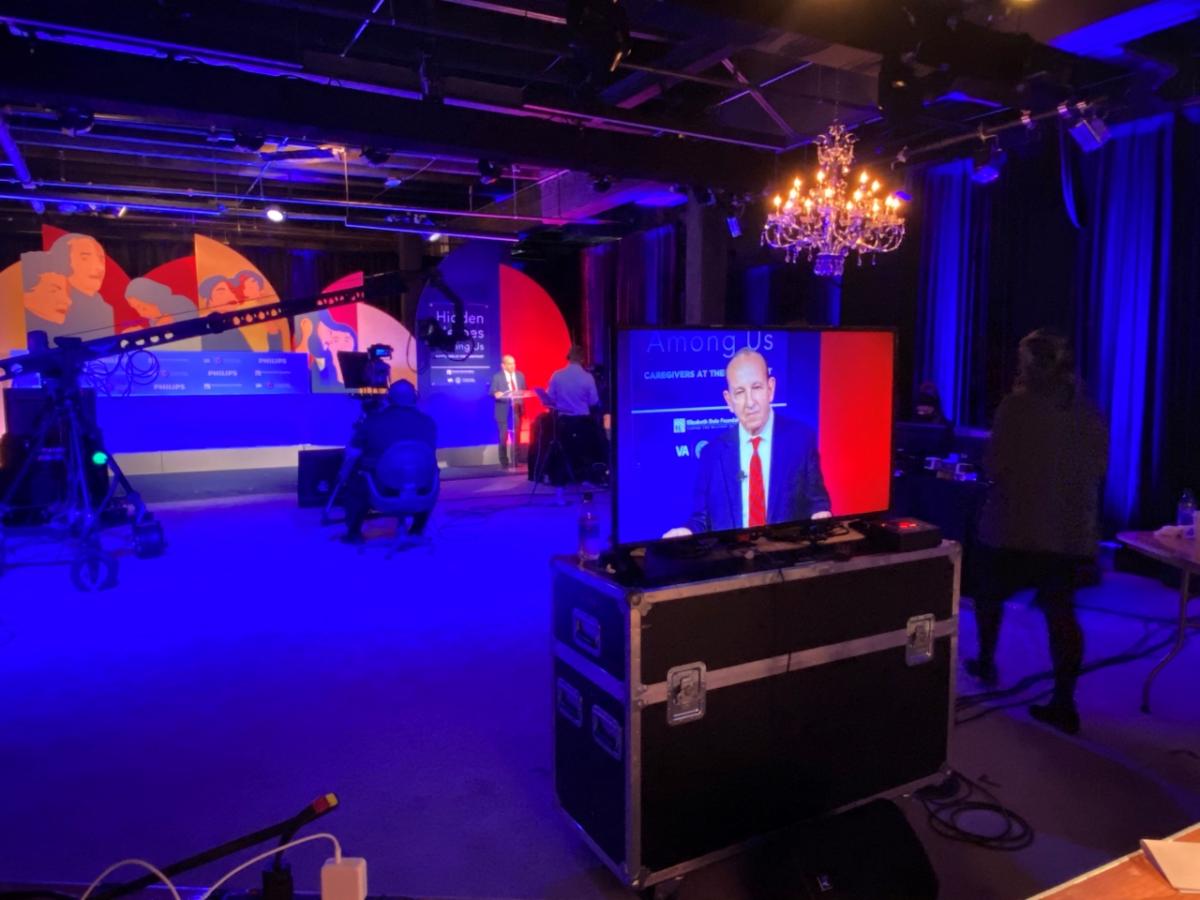 Booz Allen Chief Medical Officer Kevin Vigilante presented on how EpiMaps helps military caregivers during COVID-19 with Elizabeth Dole Foundation
"Caregivers are not on the list of essential workers during the COVID crisis, but for our injured veterans and their families they are the most essential workers in the world."
Where in the United States are military caregivers most likely to live? What are the health challenges they're most likely to face in these communities?
The EpiMaps machine learning tool helps answer these questions with a visual dashboard of caregiver population density and the social determinants of health in those communities.
Booz Allen launched the EpiMaps pilot with the Elizabeth Dole Foundation in 2019. This year, Chief Medical Officer Kevin Vigilante presented updates, including how EpiMaps is helping military caregivers during COVID-19.
Marshalling resources against intensified challenges
COVID-19 has brought military caregivers another layer of stress, Vigilante explained at the Foundation's Fifth Annual National Convening. In addition to the already formidable challenges of caregiving, they're now worried about contracting or transmitting the virus and making ends meet in a faltering economy—all while often being isolated from peers, coworkers, friends, and family.
In response, Booz Allen augmented the EpiMaps portal with a map of current and likely COVID-19 cases. This helps the Foundation further mobilize its resources with partners and agencies like the Department of Veterans Affairs to address mental health stresses among veterans and caregivers.
"Booz Allen is extremely proud to be continuing our partnership with the Dole Foundation to help bring data-driven solutions to support military caregivers," Vigilante said. "These 'hidden heroes' are essential workers during this COVID crisis. It is our hope that we can help the Elizabeth Dole Foundation reduce some of their burdens so their work can continue, and they don't feel like they are alone."
Harnessing data to help decision-makers "see" complex issues  
The EpiMaps platform draws data from 32 public data sets—including the CDC, US Census Bureau, and proprietary data—to help organizations more effectively target interventions, use resources, and plan the path forward. Custom interactive visualizations give decision-makers a clearer view of where complex issues exist, as well as potential solutions. 
In addition to supporting military caregivers, EpiMaps is also at work at the Department of Defense, using advanced data analytics and visualization to give leaders a view into the current state of service member readiness, achievable levels of deployability, and potential root causes of non-deployability. With this data, decision-makers can better understand, assess, and maximize human capital and resources.
Learn more about how Booz Allen supports the military community.